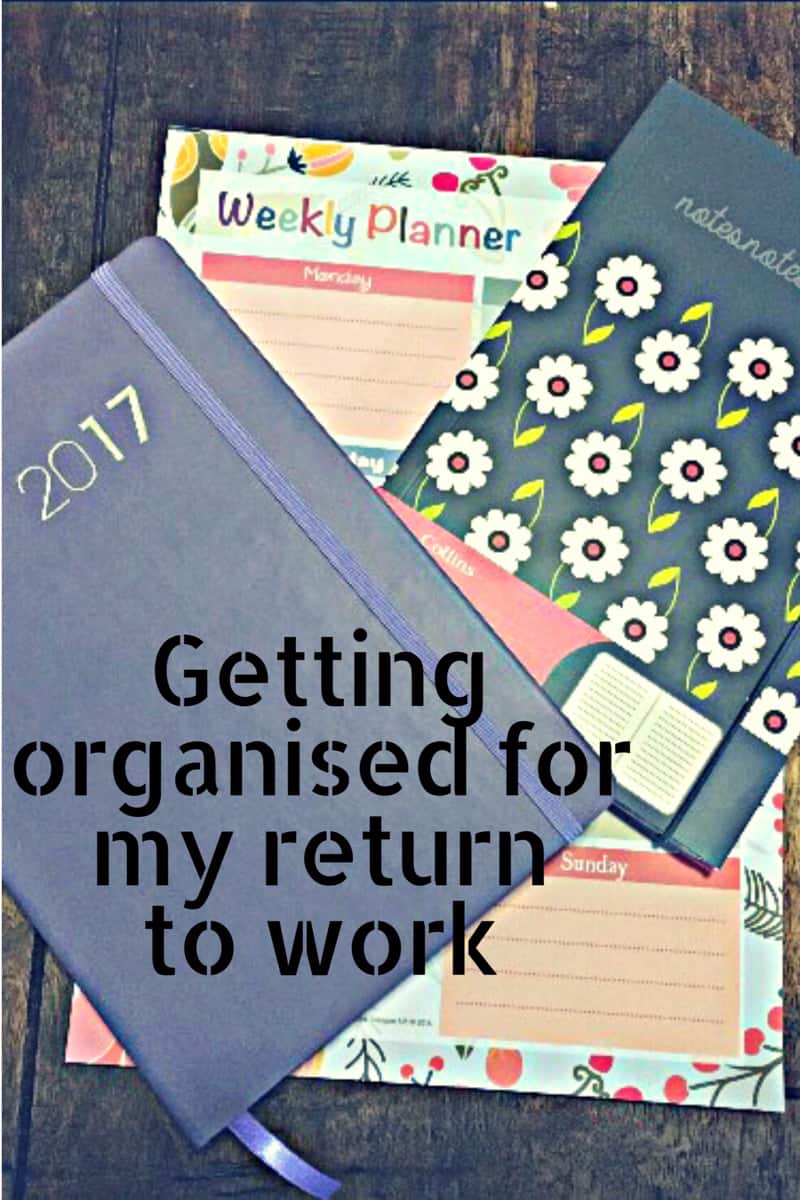 Getting organised to go back to work with Collins 
With some help from Collins I am going to be ultra organised for when I go back to work in January .
I have always been pretty organised , I'm a big lover of stationary and organisers . Now not only do I have to organise myself I have to organise a house . Get meals organised for the week . Plan what housework needs to be done and on what days . Most important of all where are we on what days . As Jordan works shift each week is different.
First of all I was sent an A5 day to a page diary . In a bid to be super organised I wanted a diary with time slots in . So I can place things in the exact time slot they are happening . This will not only be handy for my home life but for work . As my new role means I will be traveling between places . I need to know where and I when I will be at places. Also having a day to a page diary means I will have lots of space to write in . My diary when I was last at work was really small and I ended up not actually being able to read what I wrote.
I was also sent a beautiful little note pad . Which will become my memory book . My memory is rubbish since having Ava so im always having to write things down . In this pretty little note pad I will be able to write down all that I need to remember.
Lastly I was sent a A4 weekly desk planner . This will become my way of organising my home . You may have seen my previous post about how I made a table of house related things that needed to be done each week . Well this desk planner is an up graded version . It looks a lot prettier than my hand drawn one . I won't only be using it for house chores I will use it to meal plan . At the top you can write the date so I know what week I'm on . I have also added a strip of magnetic tape on the back so I can keep it on my fridge . So It's clear to everyone in the house what needs to be done . Wink wink nudge nudge !!
Hopefully with all these things I will be able to run both and organised house and life ! That's the hope anyway .
How do you keep your home and life organised ?