Great looking skin with Jojoba oil
This is a collaborative post with Eden's Semilla.
I am what I like to call a serial skin care buyer; I will try almost anything to give me youthful clear skin. Most of the time I am really disappointed with the results and annoyed that I have spent so much on a product. So when I was asked recently by Eden's Semilla if I would like to try their Jojoba oil I was intrigued to see if this would be the product that actually worked and gave me the results I longed for.
I had never heard of Jojoba oil so before I put any of it on my skin I did a little research into it. Jojoba oil is naturally rich in minerals and vitamins making it a great choice for an oil moisturiser. It contains natural skin healing properties making it fantastic to use if you have skin irritation, acne, inflammation, dryness or chapped skin.  It also contains Antioxidant and Vitamin E that can repair damaged skin cells and make skin firmer and more elasticated. They also suggest that it can help reduce wrinkles and even scarring.
So I put it to the test I wasn't too sure how well my skin would take to the oil as my skin can be oily at time. I was so surprised that it left my skin feeling very moisturised and in fact not greasy at all. The great thing about this product is that you can also use it on both your hair and nails. I do now each night massage it into my hands and nails. In just a week I can see that my nails are stronger and my hands are really soft. I haven't yet used it on my hair but they suggest that it can help with split ends ,which is something I have loads of so will be trying this on my hair very soon !.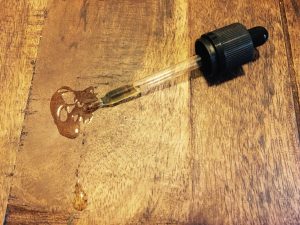 The Jojoba oil is part of a fantastic range from Eden's Semilla you can find out more about their products on their website. If you would like to try some of their products they have some fab deals on their Amazon store  at the moment.Make sure to use the following discount codes at the checkout
ROSEUK50- Rosehip oil,
HASEUK50-HA serum
VITCUK50- Vitamin c serum,
JOJOUK50- Jojoba oil
The people over at Eden's Semilla would love to know what you think, so if you have chance leave a review on their Amazon store under the product you purchased they would be really grateful.
*I received the product show above for free in return for an honest review. All opinions and photos are my own*