Loungewear looks and Tye Dye T-shirt from Femme Luxe Finery review |AD
When it comes to my clothes at the moment comfort really is key. I'm currently juggling working from home, looking after my children 24/7, and also keeping on top of the house. So comfy clothes and loungewear sets are really what I need in my life. A couple of months ago you may have seen that I was sent some clothes from Femme Luxe Finery to review. They have very kindly sent me some more pieces to review.
Again I got to pick which items I wanted to review. So when I was looking through their website. I went straight to the loungewear sets as I really liked the high waisted joggers I reviewed last time.
This time I went for The Grey oversized T-shirt and leggings loungewear set. Which isn't something I would normally wear as I'm not the biggest leggings wearer but they looked really comfy. I also normally wear fitted t-shirts but I have found recently I'm purchasing more oversized items. Mainly because I have put a little Lockdown weight on and the oversized style looks more flattering. Although I still like to tuck them in a little so I still have some shape.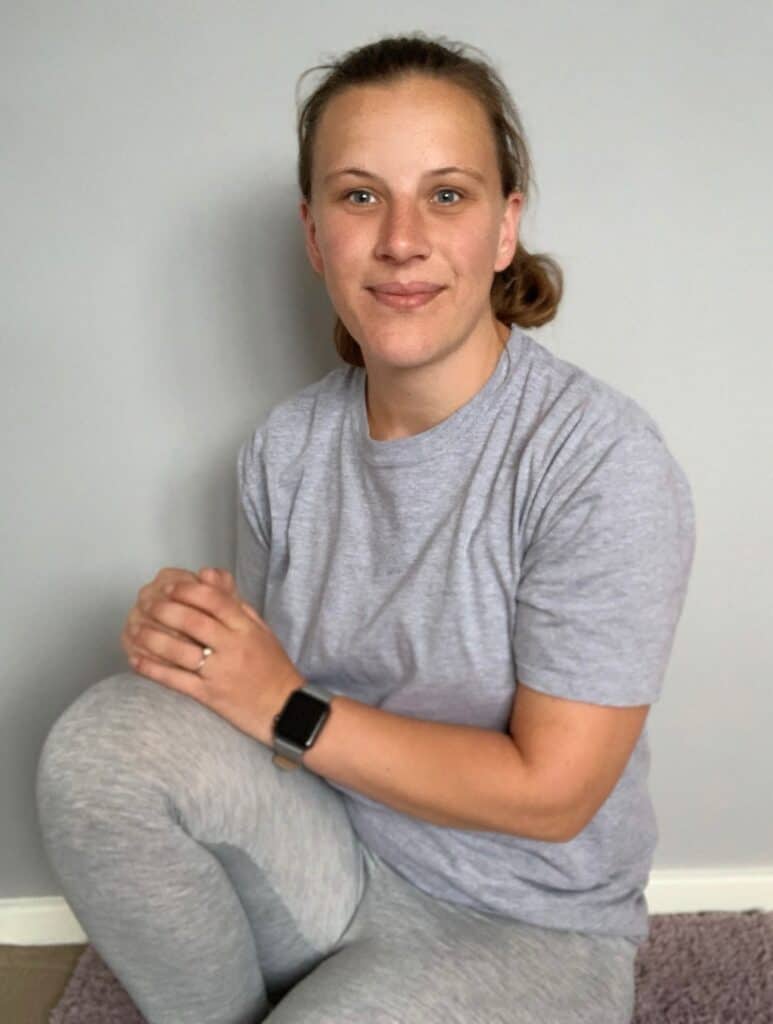 I really liked the top of this set. It was oversized but not too big and the quality of the t-shirt was really good. The leggings do also fit really well but sadly the material is different from the t-shirt and I found them to be a little see-through. So not something I would feel overly comfortable wearing out of the house.
The second loungewear set I picked was The Navy Loungewear Tracksuit set. I really like the fit of both the top and the bottoms. I really liked that the ankle of the trousers elasticated. I personally feel it makes them look stylish.
Like all good lounge sets should be they are a stretch fit so it makes them super comfortable. I have washed this loungewear set a few times since I received them and they haven't gone bobbly and they have kept their shape.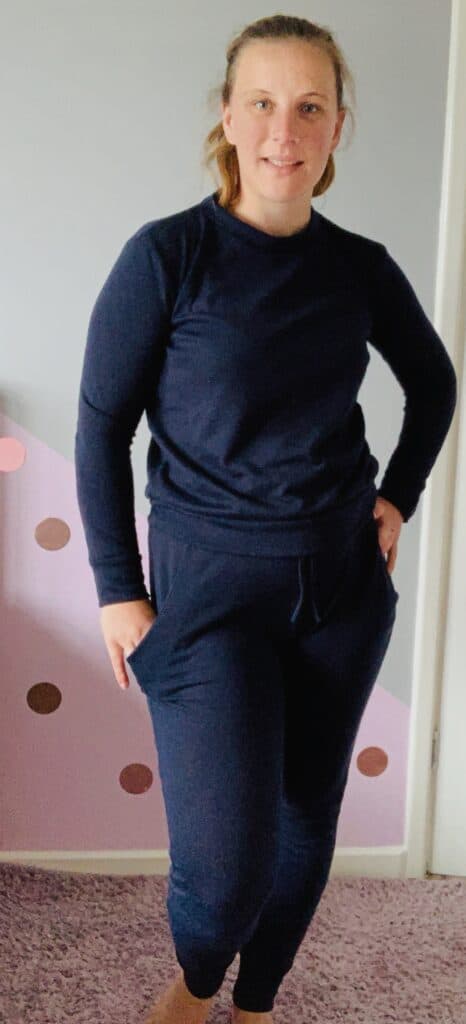 Again I was a little sad to see that the material of the trousers wasn't as thick as the top was. So again they were a little see-through, so they are going to also be worn around the house.
The last loungewear set that I received was the Black long sleved V neck leggings loungewear set. Now this set Is one of the best sets of the three for both comfort and quality of fabric. The black material is really fit and super soft which I really liked. I like the fact that it's also V neck especially if you team it with a coloured vest underneath it gives you that little pop of colour.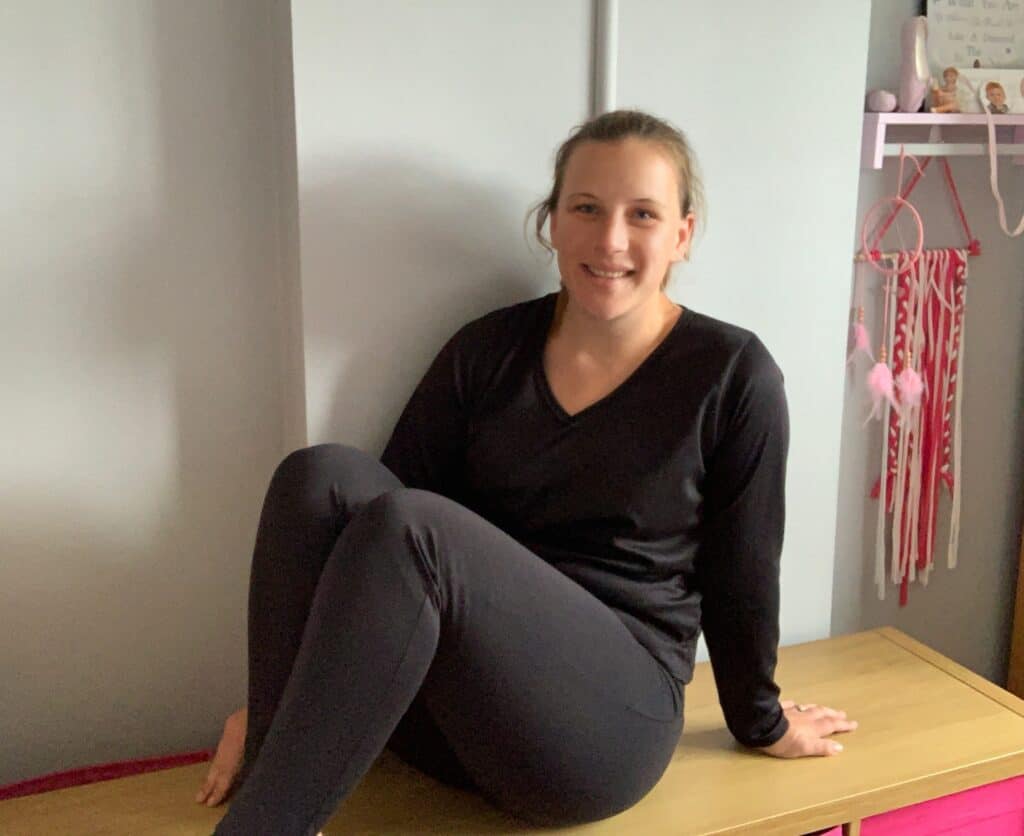 This set fitted me really well I did however go for the M/L which is a 12/14 which is bigger than I normally would buy my clothes. For me it doesn't really make a difference as I don't really care what size it says on the label. It just means you may have to buy different sizes depending upon what range your looking at.
I lastly picked a top that makes me feel like I'm reliving my youth. That top was the Lilac Tie Dye oversized T-shirt. I absolutely love this top it's so comfy and adds a pop of colour to my outfit. I like to wear it with either denim shorts when It's sunny. Or tucked into some joggers for when it's a little cooler. I didn't know if I was too old for this trend that was coming back around. Then I talked to myself and said If I want to wear it then I can. Which I'm so glad I did as It is my favorite top of this whole collaboration.
This time I did go a little bigger on some of the items as I had an issue last time with one of the loungewear sets being a little snug and I like things to be a little looser. All three loungewear sets I ordered a 10/12 and they all fitted really well. I ordered the Tie dye t-shirt in a 8/10 as I wanted it to be a more fitted T-shirt.
My overall thoughts of Femme Luxe loungewear sets and Tie Dye T-shirt
Overall I am happy with a lot of the products that I was sent for a review. All the tops Fitted me well and were made of really good quality. Sadly the grey leggings and the blue tracksuit bottoms were a little see-through and I would feel comfortable wearing them out of the house. Which I'm okay with but if I had paid for these products then I more than likely would have returned them. Which is a shame as I really like how the tops fit.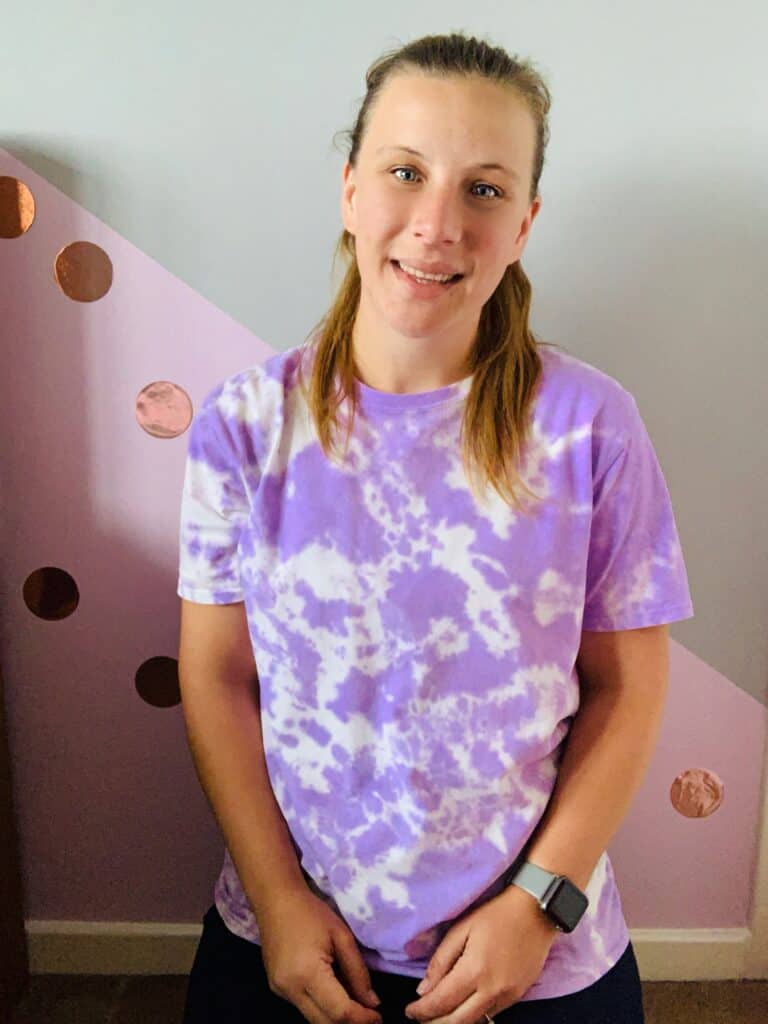 The website however is really easy to navigate. I found placing my order really easy. Delivery was super fast and I was kept up to date with the progress of my parcel via emails and texts. Which I really liked as I was able to make sure someone was in the collect the parcel.