Mcvitie's helping biscuit monsters everywhere to cut down
If your anything like me opening a packet of biscuits means that you will eat the whole packet . Then feel bad about it afterwards as you really didn't need to eat them all.
Well Mcvitie's are here to help with biscuit monsters like me . They have recently released their Mcvitie's to go range. Which are the amazing Mcvities biscuits you are used to just in a handy on the go portion . They contain two biscuits which is great as eating a whole pack doesn't leave you feeling guilty afterwards.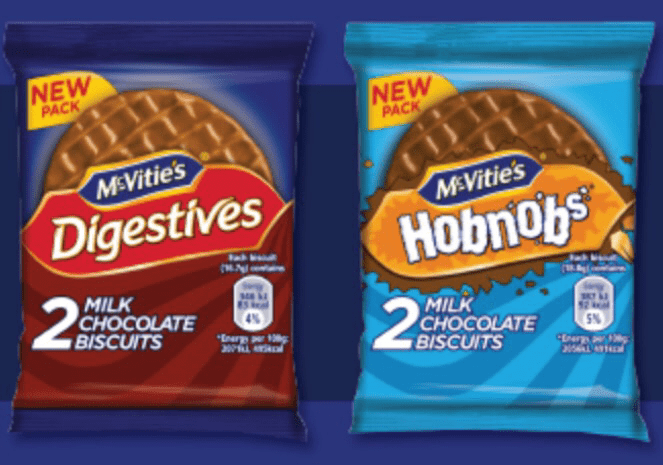 These have made a great addition to my lunch box and also a snack for Ava. They gave me that little sugar boost I needed whilst at work . Also on a night I can be a late night snacker. Which these are great for as after the two biscuits I was sorted and didn't carry on snacking.
When I showed these to my friends she really liked them .She did say that these would be handy as she is always left with stale biscuits as they don't get through them in her house . Crazy I know but she must have more self control than me !
The Mcvitie's to go range can be purchased in multi packs and are priced between £1.39-£1.59 and are available in all major supermarkets.
* I was sent the Mcvitie's on the go biscuit range for free in return for an honest review. All opinions are my own *