Mother's day gift guide 2018
Here i am again with another gift guide for you this time it's for Mother's day. This is a day to celebrate how fantastic us moms are . Dont worry dad's you will get your day soon ! If your mom is as ace as mine is i know it's hard to buy them something that will really show how much you love them .Also how grateful you are that they are in your life. However it is nice to get a little gift .I will be honest and say i do love a little treat on Mother's day. I have been sent some products to share with you that you may like to purchase your mom this mother's day.
Hallmark cards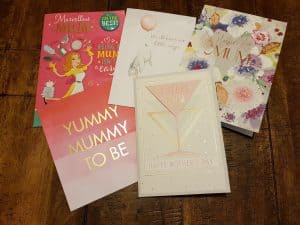 Now lets start off simple a card we all need a card to send. Finding the right card can be hard I'm not one to send overly soppy ones to my mom. Thankfully Hallmark have got some lovely cards that will suit everyone's tastes. From funny ones to cute and pretty ones. I really love the mom to be one as well. I haven't seen many of these and i know a lot of people would like to purchase a card like this.
Ittys Bittys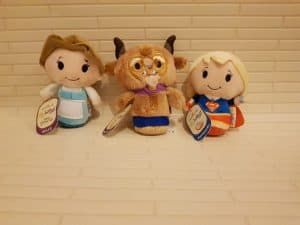 Whether its a Disney princess or a super hero there is a Ittys bittys. Now these are really cute plush versions of your favourite characters. They are not just for kids they make a great present for moms too.
Botonique non alcoholic wine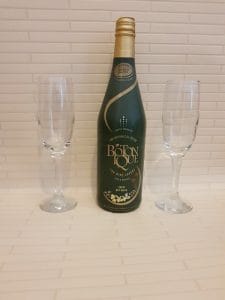 Botonique is a new British made natural, dry sparkling non alcoholic wine . For wine lovers out there that fancy the same beautiful taste of wine without the alcohol. Botonique is best served chilled in a champagne flute. It looks very much like prosecco but without the grapes and alcohol . Instead it includes notes of herbs and spices and citrus blended water with sparking water and pear juice.
What you might find most appealing is that Botonique has 1/6 of the calories of wine, with no added sugar, artificial sweeteners, flavours, colours or preservatives. Botonique has recently received 5 star reviews from happy customers and it has also won public support from a recent Tesco Backit! campaign.
Botonique retails at £6.99 per bottle or £39 for a case ( 6 bottles). You can purchase Botonique from Tabl.com and Ocado.com. But what this space you will be seeing Botonique appearing on the shelves of several other major retailers very soon.
Pretty gifted unique wrapping paper
We have been gifted some Mother's day inspired wrapping paper this time from Pretty gifted. I designed it myself on their website and was able to pick the different colours i wanted for both the text and the backing. Plus what type of font i would like and the divider icon. This will for sure add that finishing touch to your presents.
For one piece of personalised gift wrap that measures 70cmx50cm it costs £7.95. This does include a gift tag and a cool pen to write a message on your gift tag.
You may also like some of the products we featured in our Valentine's gift guide. There are some products on there that would be perfect for mother's day.
*We received the products above for our mother's day gift guide for free. All opinions are my own*