Nutribuddy 14 day weight loss kit my first impressions
Since having Ava I have lost a lot of weight ,but I am still unhappy with my weight and I am wanting to shift this last bit of jelly belly ready for the summer .( not that I will be walking around in a crop top !). So when Nutribuddy offered me the opportunity to try their 14 day weight loss kit I was excited to see if it would work. Before starting the product I did search the Internet reading others experiences with the product and they were all amazing reports with great results.
When taking all my products out of the box the first thing I noticed was the vibrant packaging which reminded me of summer. Instantly this made me want to try it as it made the product seem more exciting.
Also in my package was a shaker, I have tried many shakers before and found that they either leak when your shaking it or don't mix the powder fully. First impressions of the Nutribuddy shaker I thought it was going to be another rubbish one as it didn't have a mesh at the top so I thought it would leak out. In fact I was wrong it worked really well and mixed my water and powder. The one thing I would of liked is for it to have a measurement guide on the side, as I would like to use the bottle throughout the day and I like to see how much i have drank.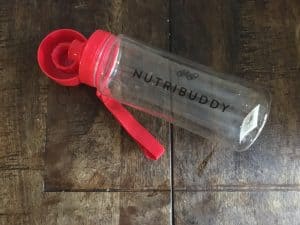 To help me along with my weigh loss journey I also received a recipe book full of yummy healthy meals and also a little book of weight loss . Which included more information about the products you are using and how they can help you and Also some really handy meal plans .
im so excited for the next 14 days and fingers crossed there will be noticeable weight loss. Don't forget to check back to see how I got on.
*The products shown above were sent to me free of charge in return for a honest review all opinions and pictures are my own.*