Pacif-i review a dummy and a thermometer 
You have more than likely seen before that Ava has a dummy . She isn't really that bothered by it unless she is poorly . Then when she is poorly she doesn't want to let it go. So having a dummy that also monitors her temperature if fantastic for us.
Several months ago now the lovely people over at Pacif-i sent me one of their dummies to review . The first one they sent did play up but they replaced it really quickly and without any questions.

The dummy doesn't work alone you connect it to an app on your phone . Where you can make a profile for your child. In order to make a profile and gain full use of the app you will need to make sure the dummy is turned on . This is easy to do simply press the coloured circle in and wait for the lights to flash.
Once you had set the app up you will need to calibrate the Pacif-i. Each baby suckle differently and this can affect their temperature so make sure that it is set up specifically for your child . In order to calibrate the Pacif-i you simply go on the calibrate setting and let your little one suck away . This did take me a few attempts as Ava was getting used to the new dummy . But after a while the novilty wore of and she left it in her mouth.
The Pacif-i comes with a protective cover keeping it safe whilst it's in the changing bag or in your hand bag .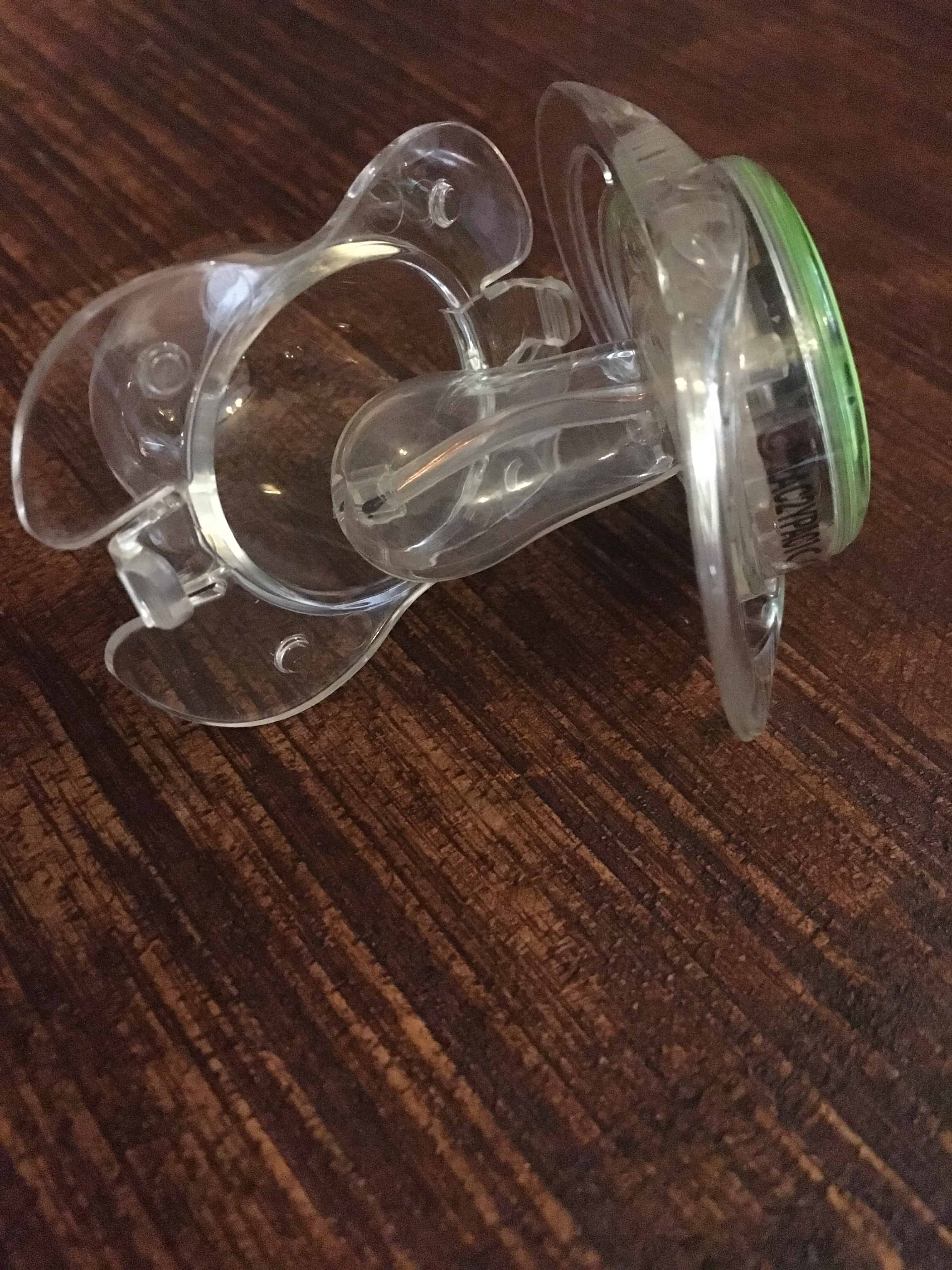 Although this dummy is heavier than Ava's normal one she did take to it pretty well . For us we did find it odd that it didn't have a handle thing on the front . As I normally put my finger through it to keep ahold of it if she decides she's no longer wants it in the middle of a shop. However this doesn't put me off using the dummy as it's a great product.

I have the worlds worst memory so trying to remember what her temperature was is hopeless . Thankfully you are able to record the temperature on the app meaning no longer will you forget.

To keep the battery from running out if you forget to turn it off it will turn itself off after 72 hours.
Like the look of this hassle free way to take your little ones temperature. Then head over to the Pacif-i website where you can purchase your own.
*We were sent the Pacif-i for free in return for an honest review . All opinions are my own*