SEAMS silk touch hand and nail oil: Review
During Lockdown I don't know about you but my hands have taken a battering. I have found myself washing my hands a lot and it's mainly because I'm paranoid and want to make sure that I'm as germ-free as possible. When I was at work I was using a lot of Antibacterial gels and sprays to make sure that my hands and my environment were clean. This made my hands so dry and cracked. Thankfully I had my SEAMS hand cream that I had been sent for a gift guide and I cannot explain how much of a lifesaver it has been.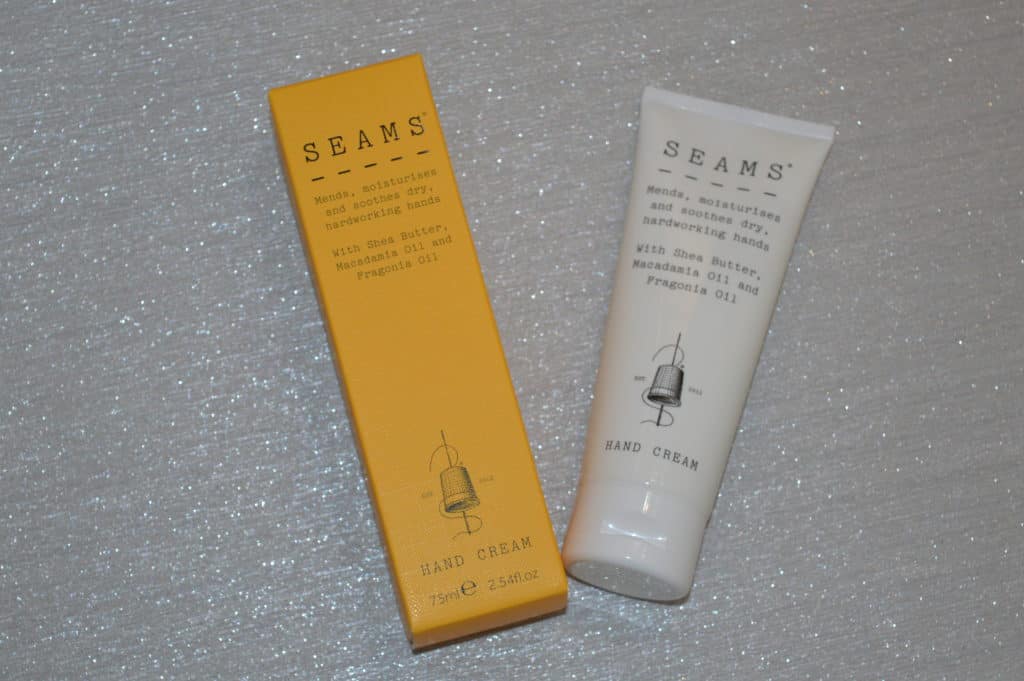 I suffer anyway with dry cracked hands and washing my hands and using antibacterial hand gels on them just makes them worse. At times it has come to a point where my thumbs especially have become so cracked that they bleed. So I always have to make sure I have a hand cream in my bag and around the house just in case.
I still stand by my review of the SEAMS hand cream a few months ago. It has really saved my hands during all of this. I was also really excited to be asked to try another SEAMS product. Knowing how good the hand cream is for my skin I was interested to try the SEAMS Silk touch hand and nail oil. To see if it could help my hands when they are at their worst.
The SEAMS silk touch hand and nail oil is packed full of beautiful ingredients like pomegranate oil and coconut oil. Each different component has been picked to ensure that the skin is restored, nourished, moisturised and hydrated leaving the skin smooth and nourished.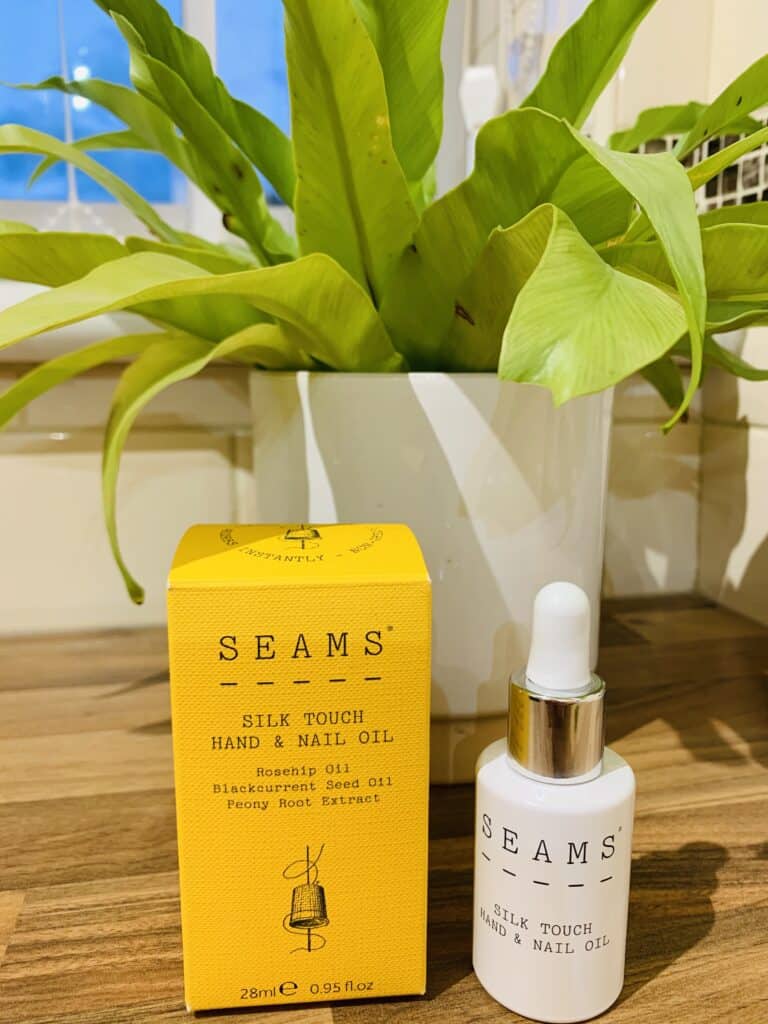 The oil just smell so fresh and instantly I can feel my skin is smoother and nourished. All the ingreidents are natural and it doesnt contain any parabens. All SEAMS products are also not tested on animals which for me puts a big tick next to this brand.
I use this oil in two different ways. I have left it in my kitchen then after washing my hands if I feel my hands need a treat as they feel dry from the soap. I just use a few drops. Placing them on my palms and then rubbing it all over my hands. Or If I'm having a particularly bad day with the skin on my hands then I will use the oil first then the SEAMS hand cream over the top. Since doing this my skin hasn't broken out in sore red patches. Which is just so amazing.
I have also used this the SEAMS silk touch hand and nail oil on my feet. I suffer pretty badly from cracked heels. It's something that I have always had to deal with . Just like my hands they can get really sore and bleed. So I have been having a little bit of me time a few times a week and have been putting on a face mask and rubbing the oil all over my feet but mainly concentration on my heels. I can honestly say the different is amazing. I don't have a before picture to show you but honestly my feet feel amazing.
My overall thoughts on the SEAMS Silk touch hand and nail oil
Overall I am really impressed with this product just like their hand cream it does exactly what it says it will. My hands feel soft and nourished even though I am washing my hands and cleaning my house more than I have ever done before. I also like that it's a versatile product and can be used on hands, nails, feet, elbows, knees basically anywhere where you have dry sore skin.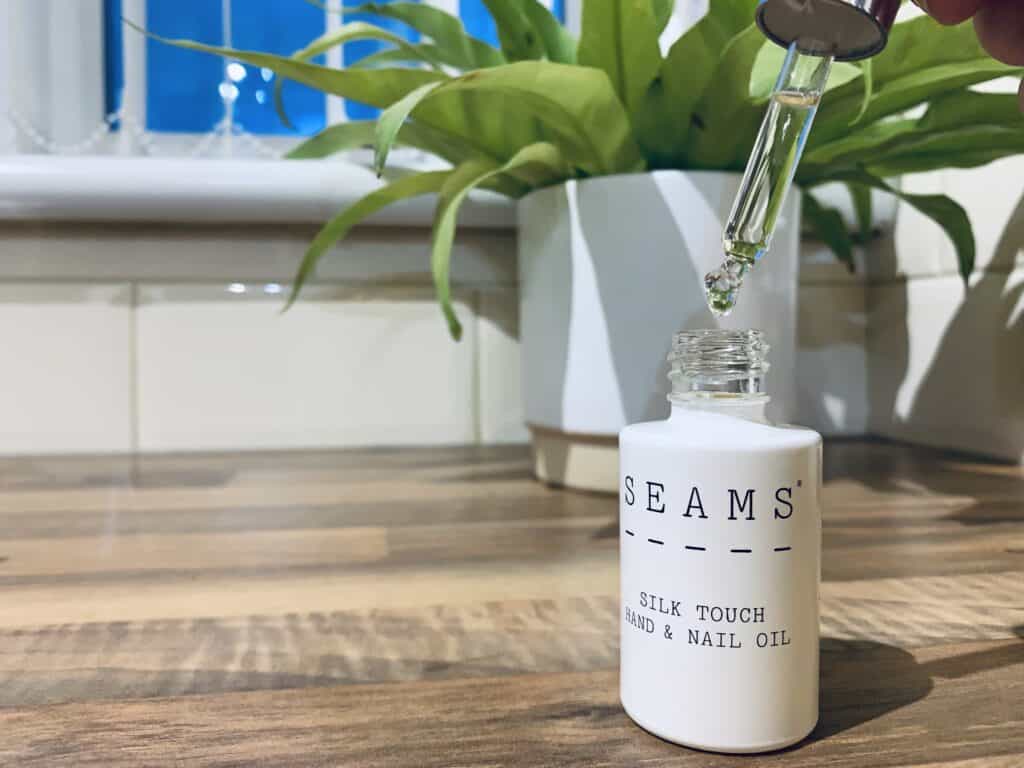 Even though this product is an oil it doesn't leave your hands greasy. It rubs straight into the skin leaving your hands soft and ready to carry on with your day.
You can buy both the SEAMS silk touch hand and nail oil and the Couturiers hand cream from the SEAMS website. They are currently offering contactless UK postage tracked and signed 2-5 working days for £2.79 on top of the product price. Which I think is a good price for postage.
The SEAMS silk touch oil is priced at £22 for 28ml of product. This one bottle would last such a long time as you only need 1/2 drops of the oil per application.
If you want to find out more about the SEAMS couturiers cream check out my review here.