Making your own bath bombs with So Bomb DIY bath bomb factory Geode
We have been gifted the So Bomb DIY bath bomb factory for free in return for an honest review.
You may have seen that last year we reviewed the So Bomb DIY vanity case. Which went down a treat with Ava. So I knew that she would love to try out the So Bomb DIY bath bomb factory. My first impressions of the bath bomb factory was that it looked more fun that the vanity case. As it has sections that needed turning and little sections to keep the pretty little gems in.
I like the fact you can make your bath bomb just using the bath bomb factory and didn't need to use anything else.
Included in the set is enough ingredients to make 10+ bath bombs
The Bath Bomb Factory
a pippett and measuring spoon
4 Bicarbonate sodium bags
4 citric Acid bags
4 Crystal colours
2 storage tubes
1 mini mould and holder
Ava was very excited to get started and thankfully it didn't take too long to pop it all together. Including adding the stickers to the factory.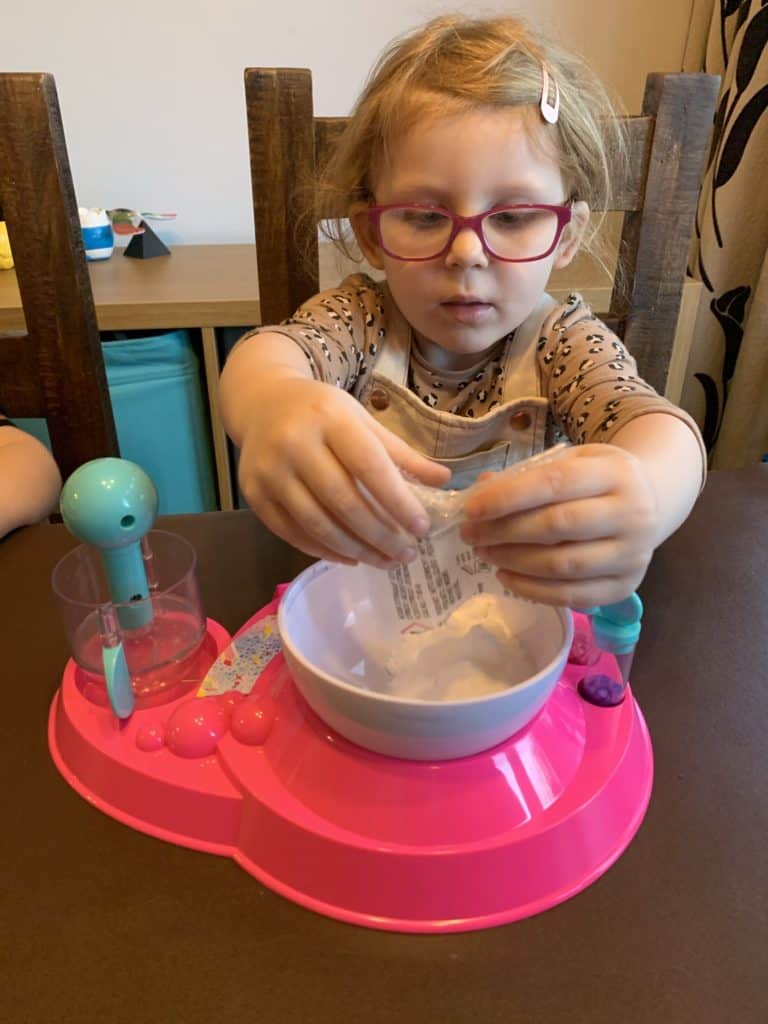 How to make your bath bomb

It's really fun and easy to do you just simply pick your desired colour and pop it in the mixer and add a pipette full of water in. Then mix it all together to ensure all lumps are removed. Talking from experience make sure they dont get too excited and mix too fast as the top can pop off and it makes a lot of mess.
Once all the lumps have gone then you need to add in the bicarbonate of soda. Mix all that together until there are no lumps and everything is mixed together.
Using the scoop you will then need to place the Bath Bomb mixture in the the mould. You can add the gems now or at the end it just depends where you want you gems to be.
Once you have put enough mixture in you will need to make sure it's all tightly packed into the mould. Which you can do by using the tool out the box. You then have to leave it for 30 minuites.
For us this is where Ava lost a bit of enthusiasm with the bath bomb factory. As there was only one mould that came with the pack and when your a kid waiting 30 minuites is way too long to do it again. It would be better if you could make several at a time like the vanity case did.
Bath time soon came and Ava couldn't wait to use her Bath Bomb. It fizzed really well but it didn't give off much colour im not sure if it's because we only used the one and they are pretty small in comparison to the amount of water we had in the bath. It also said that they colour change on the box which I wasn't able to see. So next time I think we will put a few in at once and see if we can see the colour change.

Our overall thoughts of the So Bomb DIY bath bomb factory
Overall I think that the bomb factory was more enjoyable for Ava than the vanity case. As she really loved to turn the handle to mix the ingredients together. However it would of been better if there were more moulds as this would have meant we could make more than one at a time.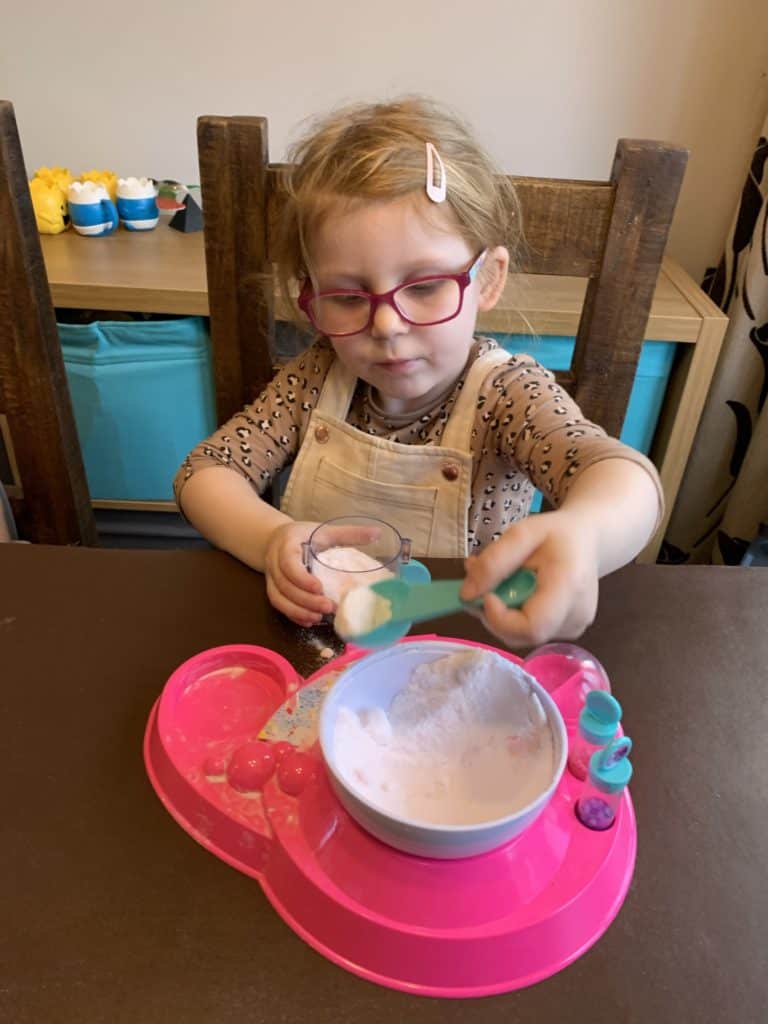 The fizz was really good from something so little. I just think next time we need more that one in the bath to see the colour more.
I do think though that it would make a great gift for any child that loves Bath Bombs.

Ava who has sensitive skin has been fine using these in her bath they haven't aggravated her skin at all. Which im thankful for as she has been so excited about using them.