Teether baby boutique brother and sister hoodies : review
We were recently sent two hoodies from Teether baby boutique in return for an honest review. Also to host a giveway.All opinions are my own
I was recently contacted by the lovely people over at Teether baby Boutique. Who are an online uk based baby boutique. They have some really lovely pieces for all occasions and at fantastic prices. Although they are called baby boutique they actually do items for older children and adults too.
They asked me to look over their website and pick an item for each of my children. Having a flick though their website . I saw they did a really cute tshirt that that said little bro on it. However I couldnt see one that said Big sis . I sent them an email and he explained they were just about to add this to their website. They had also had some new style hoodies in which he could print the big sis and little bro on. Yes ! finally my chance to twin my children I have been waiting for this for a long time.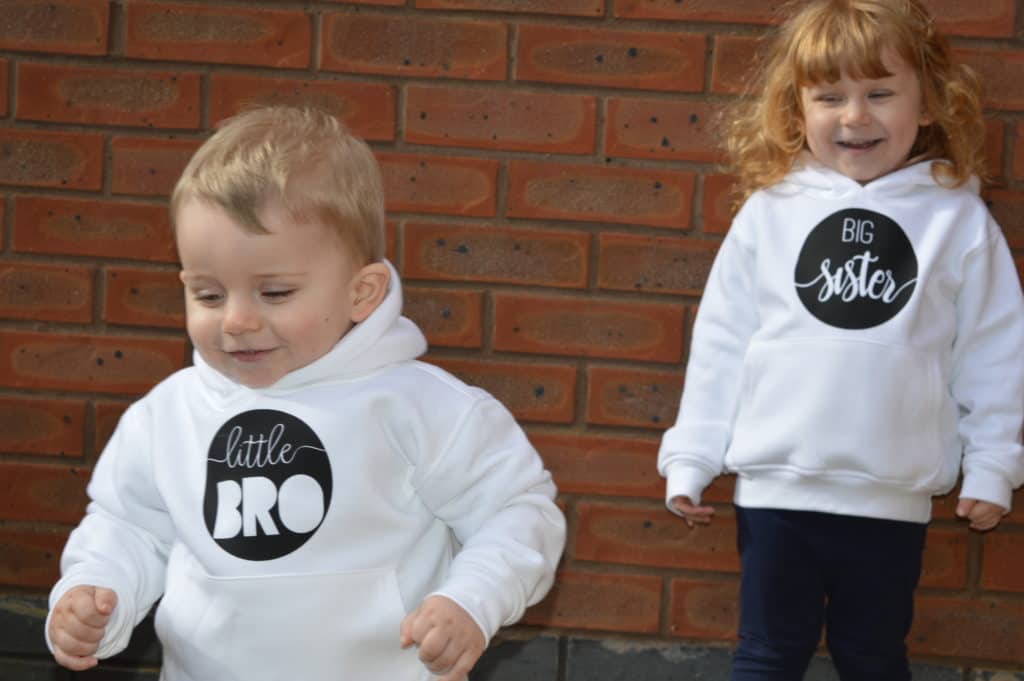 Within a few days the hoodies had been delivered to us and they exceed my expectations. The material of the hoodies is super soft to touch and the fleece inside felt so snuggly and warm . Perfect for the cold days we have been having. I was a little scared to see they had sent me white . As me and whites don't normally get on very well.
Of course within a few hours of wearing their hoodies Alby got chocolate all down it. Qu the panic form me. I went through my normal stain removal routine hoping that it would work. Popped it straight into the wash and prayed that it would all come out. A wash cycle later I got it out and was actually surprised to see that the stain had completly come out. The fabric was as soft as when we got it. The black from the transfer hadn't bled into the hoodie at all. Thank God !
I normally find with a lot of hoodies I have brought the kids . That the neck whole is really tight and it's a struggle to get them on and off. These hoodies from Teether baby boutique however are a really good fit. They allow for the head to come through the neck section really easily. They still keep their shape around the neck.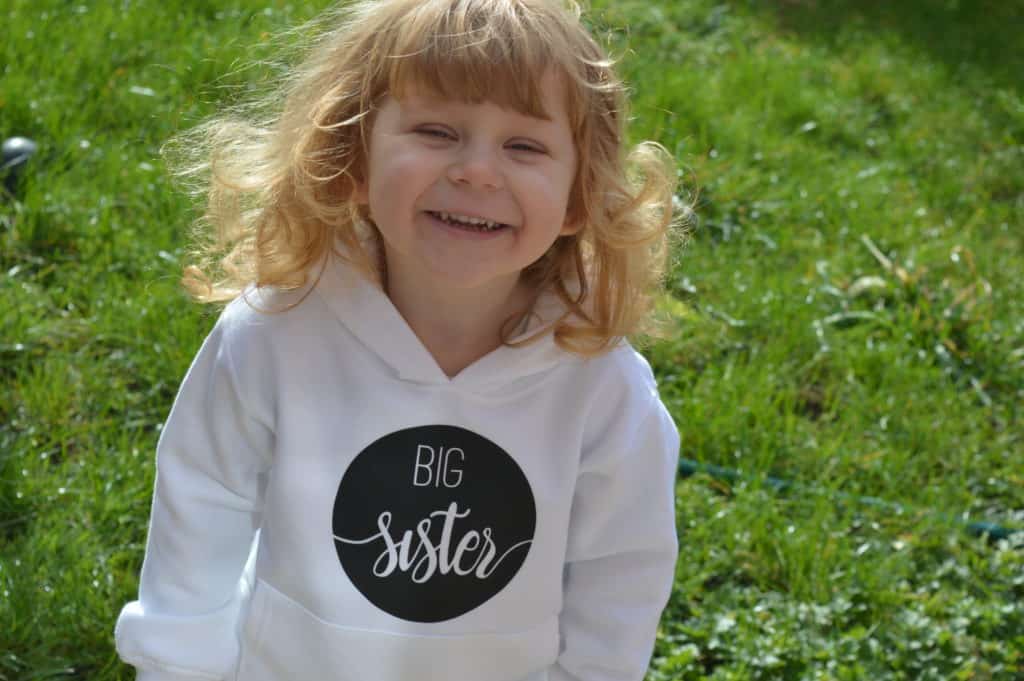 Our overall thoughts on Teether Boutique Big sis and little bro hoodies.
Overall i'm really impressed with these hoodies from Teether baby boutique. The quality of the hoodies is fantastic they are super soft and snuggly and the kids look absolutely adorable in them. The most important thing is that they wash really well they keep their shape ,softness and the colour of the black transfer doesnt bleed at all.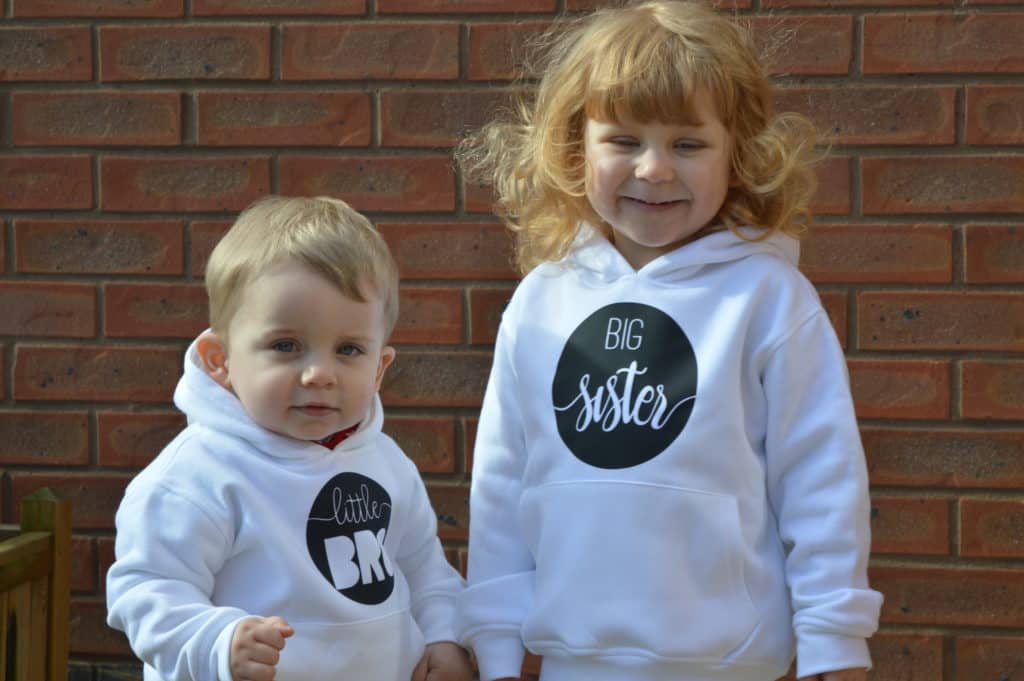 Like the look of the kids hoodies and would like to get yourself or your child something special from teether baby boutique. Then head over to their website or why not try your luck with my giveaway below. Where you can be in with the chance to win a item of your choosing from the Teether baby boutique website.