Things to do and see in San Diego California : A perfect family get away
.You may have seen a few time before I have said I really want a holiday. I want to explore different parts of the world. It may be a distant dream but I have started to have a look at different places I would like to visit. I thought I would share with you one of the places I think would be amazing to visit and why it is I think it would make a great holiday destination. So the place at the top of my list is San Diego.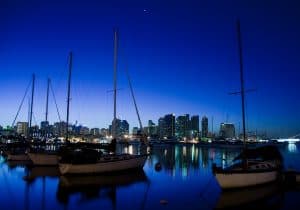 San Diego calls itself ' Americas finest city' and is the nation's eight largest city. San Diego is full of famous attractions for you to visit including the Zoo, LEGOLAND and the museums of Balboa park with many beautiful vacation homes in San Diego to stay in. The other thing that attracts me to San Diego is the beaches as there are more than 60 beaches and has the perfect weather.
Things to do and see in San Diego
San Diego Zoo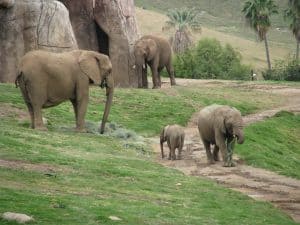 Now I am a lover of the zoo it's one of the first things I want to do in the summer with my family. So having an amazing zoo on a holiday is a bonus. The San Diego zoo has more than 3000 animals with more than 650 different species . The animals enclosures replicate their natural habitats. Which makes a beautifully landscaped setting. There is also a sister zoo on the northern side of San Diego county called the San Diego zoo safari park.
One of the things I love about this zoo is that you can go on a guided double-decker bus tour. Which enables you to be close to the animal.
You can also watch different animal shows where you can pet small critters and also see the zoo's newest baby arrivals. I mean doesnt that just sound amazing !
LEGOLAND
Now I never knew there was a LEGOLAND in San Diego but there is and it looks like so much fun. LEGOLAND California is just north of San Diego. Not only can you explore all the different things made from the ever popular Lego blocks. You can enjoy lots of rides that have been designed with little ones in mind.
New children's Museum
I know when you think about going on holiday. Going to a museum wouldn't normally be the top of your list. This one though is a fab day out as it offers interactive art meant for kids. The art had been designed so that children can learn the principles of movement and physics whilst being exposed to art. The other great thing i thought was that every 18 months the exhibit changes.
This isn't the only museum in San Diego they have lots including a maritime museum and the California surf museum.
The USS Midway Aircraft carrier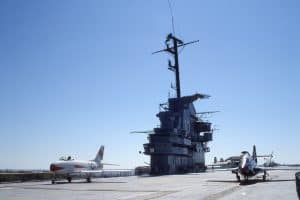 San Diego has great military ties so it's the perfect place to turn a 927 foot long aircraft carrier into a tourist attraction. Where you can learn all about the USS midway and find out about how planes take off and land on a ship moving at 60 miles per hour riding the ocean seas. Interesting right ! . The USS midway has a self guided tour that takes you to the mess deck, sleeping quarter, hanger deck and flight deck. Which incorporates the voices of many people who served on the USS midway. You can also live out your dream of flying in one on the ship's flight simulator.
beautiful beaches
San Diego's many beaches are consistently ranked top in the nation. They are a great place to relax,swim,surf or make sand castles with the little ones. I have never known a place to have such beautiful beaches and so many of them. There is Blacks beach, Cardiff by the sea, Del Mar, Coronado beach and Imperial beach just to name a few.
Many of the beaches have fun water sports experiences which you can rent out. Or why not try your hand at a little surfing. You can find on some of the beaches that there are people there you can pay to teach you. I would love to do this i have only ever been brave enough to use a body board. I may have to over come the fear of swallowing water and having to hold my nose under water though first.
Torrey pines state beach is a good one to go to if you're wanting to watch the talented and daring hand gliders doing their tricks.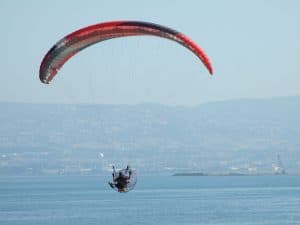 If you're an adventurous type whilst at Torry pines state beach. You might like to visit the Torrey pines state reserve . which is located above the beach and has Cliffside hiking trails to offer with fantastic views of the pacific ocean. The area is also home to the rare ancient Torrey pine. Which provides a beautiful habitat to some Swifts, Thrasher's,Woodpeckers and Wrentits.
Or if adrenaline fuelled activities are not your thing then take a walk down the big bay San Diego's " largest attraction " with 27 miles of waterfront with marinas, hundreds of shops and restaurants and miles and miles of promenades and bikeways to explore. Or if you're a confident driver you might want to hire a car and drive to the top of Mt. Soledad in La Jolla for a breath-taking 360 degree view of San Diego.
You know what the more and more I look into things to do in San Diego. The more I realise it's a great place for the whole family. No matter what age you are there is something for everyone. It looks like it would be a holiday where no one would be bored . With all the things to do and see. I best get saving as this is for sure a place I want to visit.
*This is a sponsored post *