Testing for Group B strep in pregnancy easy with Strepelle
If I'm being completely honest with you I didn't know what Group B Strep was until recently. I had heard the words being thrown about but not actually what it was. This got me thinking if I don't know what it is I bet many other pregnant women didn't either. So when Strepelle asked me to help them spread the word about Group B Step. I was of course on board straight away.
What is Group B strep ?
Group B strep is one of many bacteria that is present in our body. It usually doesn't cause any harm. Sometimes though it can be passed on during labour and the baby can become very poorly. They may have symptoms such as being floppy, unresponsive, not feeding well, fast or slow heart rate, high or low temperature, fast or slow breathing rate and irritability. Babies can start to develop some of these symptom's as quickly as 12 hours after birth.
What complications can Group B step cause ?
Most babies who become infected are treated successfully and will make a full recovery. However in some cases it can become life threatening turning into things like Blood poising, infection of the lungs and infection of the lining of the brain
Did you know !
Did you know that in the UK 70 babies a year die from Group B strep ? because I know I didn't. In the Uk woman are not routinely offered testing for group B strep by the NHS.Unlike in many other developing countries. Which I think is crazy as its so easy to test for and could save so many babies lives.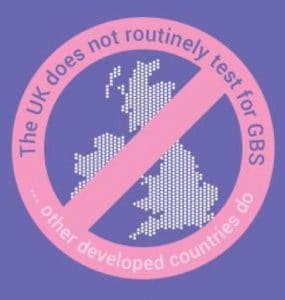 This is where Strepelle come in as they have put together a very simple sample-to-lab test. The bacterium can now be identified during pregnancy which will allow the mom to be treated with antibiotics during labour, thus protecting the baby from the risk of infection.
These tests can be taken from 35 weeks pregnant and is available online for £39.99 and it contains everything you need to provide the lab with a sample. The pack also includes a pre paid envelope so you can send it off. The results come through really quickly in just 3 days of them receiving your sample . They can let you know your results by either text, phone call or letter what ever is best for you. Then if you are a carrier all you need to do is let your doctor or midwife know. So they know to administer the antibiotics intravenously during labour
I took the test
Now knowing all of this I could not take a test so thanks to Strepelle I will be able to find out if I have Group B strep. To be honest knowing what I know now I would have paid for a test myself as I would rather know. So that I could have the medication I needed during labour to protect my baby.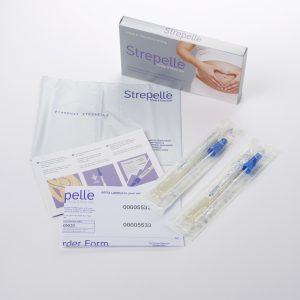 All you have to do is do two swabs and place them in the pre paid envelope and send them to the lab. Be sure to make sure to take the unique number off the form and place them on the swabs. This way the people at the lab will know what form goes with what swab. it was done within moments and it could potentially save my baby's life.
I will let you know how I get on. At least now I will be able to take precautions if needed.
Are you 35 weeks and want to do the test your self then visit the Strepelle website www.strepelle.com
*We were sent the Strepelle Group B strep test shown above for the purpose of this post*