Quadrilla marble run construction : music motion from Hape review
I remember so fondly as a child making marble runs . I don't know what it is about it but it's so satisfying. So when the lovely people over at Hape asked if I would like to try their Quadrilla Marble run construction music motion I was really excited to relive my childhood.
What's in the box
77 different pieces from tracks to wooden blocks that the marbles fall through onto the chimes.
22 marbles . So plenty just incase some go missing
Construction of the music motion from Hape
I will start by saying do not do this with a toddler around . You will get to the second to last piece and they will knock it over . Which is just so infuriating. Ava wasn't too impressed either so we made sure we did it when Alby was having a nap . So the construction side of it didn't take too long.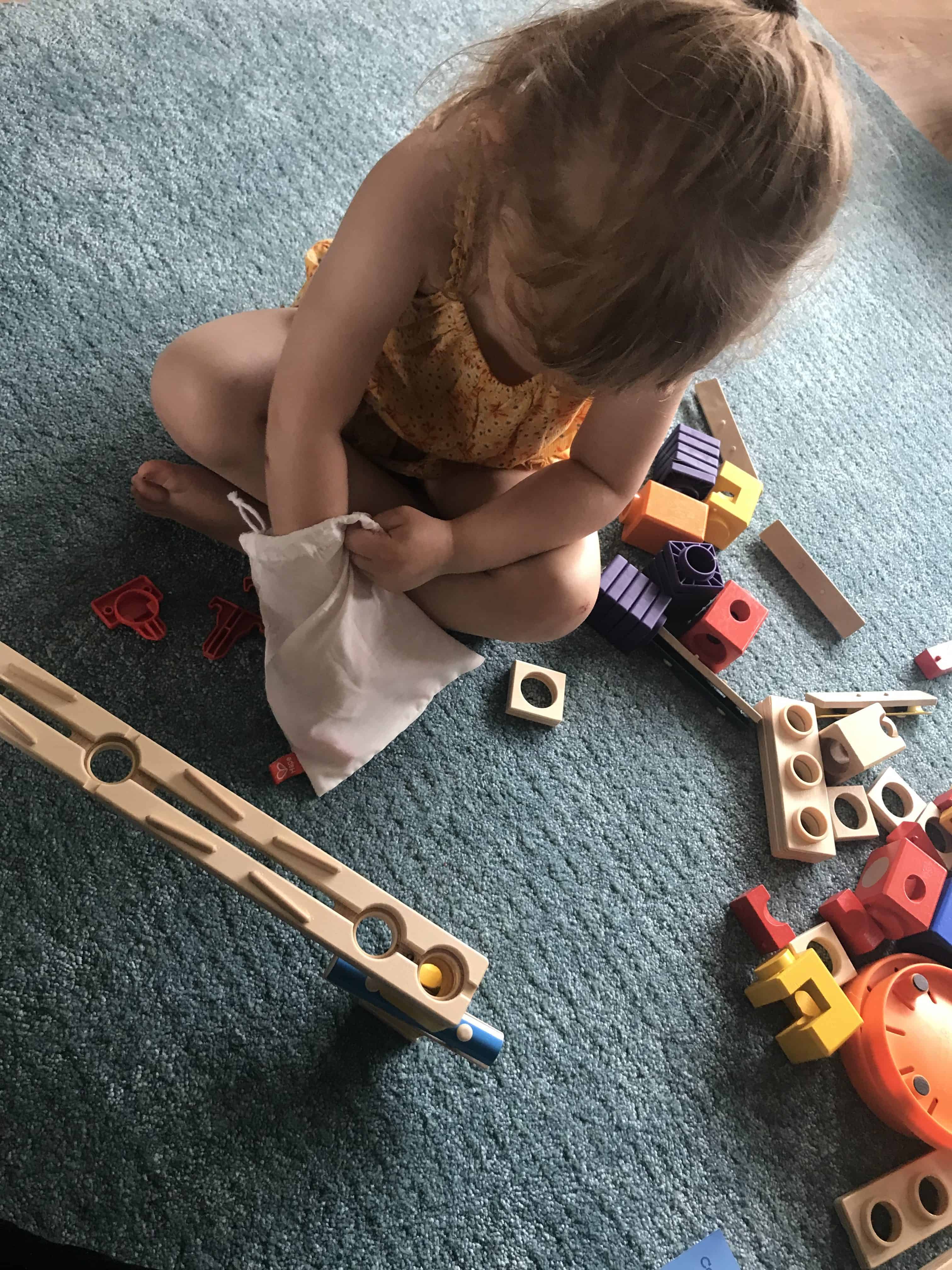 The instructions that came in the box were really easy to follow . The pictures were really detailed. Even Ava at 3 1/2 was able to follow the pictures and help me put it all together .
I also liked the fact that you could stray away from the instructions and still make a great marble run. That's makes great tunes. The box actually shows pictures of three different runs you can make.
How we found the Hape music motion
Once Alby was safely off to bed and me and Ava got to building it . The end outcome was so worth it as the marbles dropped from each section they dropped onto a chime. Which made a sound. Send multiple marbles down and once and the chimes make a lovely sound . Which Ava just found so exciting.
https://beautiesandthebibs.co.uk/wp-content/uploads/2019/07/img_8377.trim_.mov
I really liked the fact that the marbles came in a bag . Having a toddler in the house marbles are something that I don't want all over the place . So Ava knows that once she has played with it the marbles have to go back into the bag.
It's even won awards for educational toys for children . It allows children to develop spatial and reasoning abilities. It's been designed to to engage kids in early STEM activities. As it encourages problem solving and keep children wanting to come back for more . Trying to figure out how it all works.
If you kids love this set . Then make sure to look at all the different add on sets you can purchase to keep them entertained for hours.
* we were gifted the Hape music motion set shown above for free . In return for an honest review.  All opinions are my own*