Nearing the end of the summer holidays ft Lighthouse clothing
Some items of clothing shown in the pictures were gifted from the Lighthouse clothing company . All products links can be found at the bottom of this post.
In a few weeks time I will have two children that will be at full time school and that just seems crazy ! I'm still not ready for it but I know Alby needs to be in full time school.
With them both being at school I am going to be working more hours at work. Which means I will be in everyday term time which I haven't done for nearly 7 years . So that's going to take a lot of getting used to . Thankfully me and Jordan work opposite shifts to each other so it means we won't be needing any wrap around care but it does mean me and Jordan are like crossing ships in the night and won't see much of each other in the week.
The whole balancing act of having children in school is something I was never made aware of before having children. I think we've got the perfect balance now but it doesn't mean it's not stressful.
This summer holidays have been a weird one for the first few weeks we had builders in . Which meant we couldn't leave the house much as we couldn't leave our dog Luca at home with them as he just wouldn't settle. So we made the most of what we had at home. Lots of crafts and then heading into the garden once the builders had gone.
We've also managed a few lovely days out bowling and visiting the ice cream park which was just what we all needed.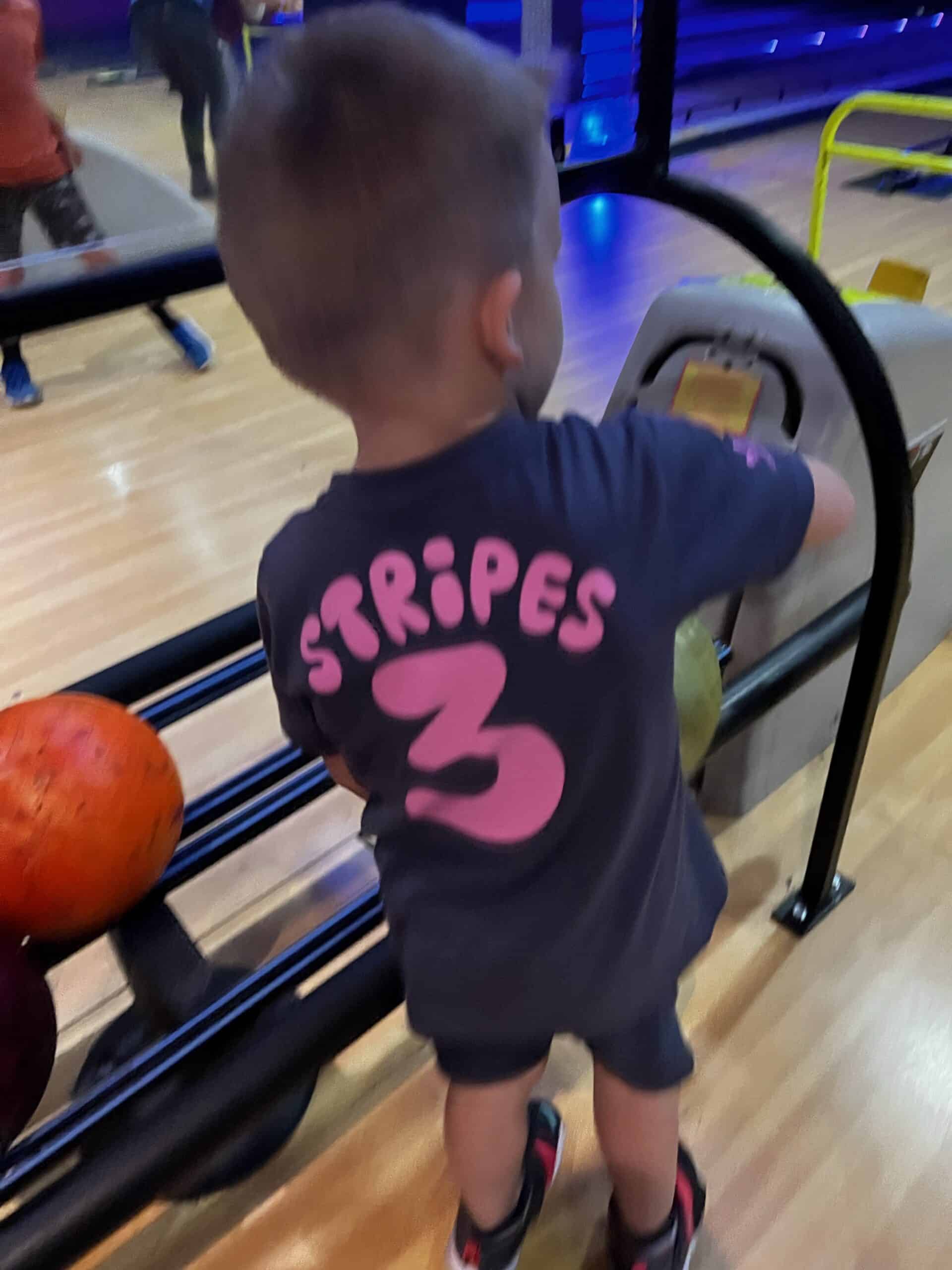 Having the children at home for the summer hasn't been all plain sailing. Alby's been really testing it , I'm not sure if it's boredom or just his ready for the next chapter at school. So I have been living for the daily dog walk . We have some lovely walks by us and I just stick on a podcast and just walk until I feel more centred and then I'm ready to take on the next day.
Taking time for yourself is so important and it's something I'm trying to get better at . I'm not one to treat myself or sometimes even think about myself . So with going back to work more hours it's something I think I need to make more of a priority.
For us we still have nearly 3 weeks until they start school thanks to the school roof needing being replaced, so we're just going to make the most of it . Making more memories that will last us a lifetime and the horrid task of adding all the name labels to the school uniform !
Lighthouse clothing
I couldn't share pictures of us wearing some items from Lighthouse clothing without sharing my thoughts on them.
Every single piece that we have been gifted are so comfy and is amazing quality. on day one or wearing his Alby got chocolate ice cream down it but I did my usual washing routine and they came out as good as new. No bobbling of the material or colour fade at all.
I had both items in a size 10 and they are true to size and fit amazingly. I feel great when I have got them on they look really nice.
With the autumn/ winter on the way I will be looking at their website for more clothing for the kids as they wash amazingly and that's what I need in my life.
Causeway Tee- cloud midnight stripe and it's currently on sale for £16.99
Haven Jersey- Pale blue strip £49.99
Robyn sweatshirt– sweat pea this is currently on sale for £16.99
Riley sweatshirt- Navy stripe this is currently on sale for £16.99
All prices were correct at the time of writing this post. Prices may change.