Switching up my exercise during Lockdown
Fitness for me has never been the top of my priority list even though it should be. I always thought for me to get fit I needed to go to the gym or differnet classes.With Jordan working shift patterns and me working part time and having the kids. It something that I never got the time to do.
For a lot of people being in lockdown has given them the time to do things that they have been putting off. We no longer have the excuse of not having the time anymore. At the start of lockdown I was loving running I was doing couch to 5k and really enjoyed it. I would look forward to going on my daily run. This was possible because Jordan was working from home. So If he wasn't working I would go on my run. Or I would fit it in with Alby's nap time as Ava can occupy herself really easily. So I could Leave her with Jordan whilst he was working.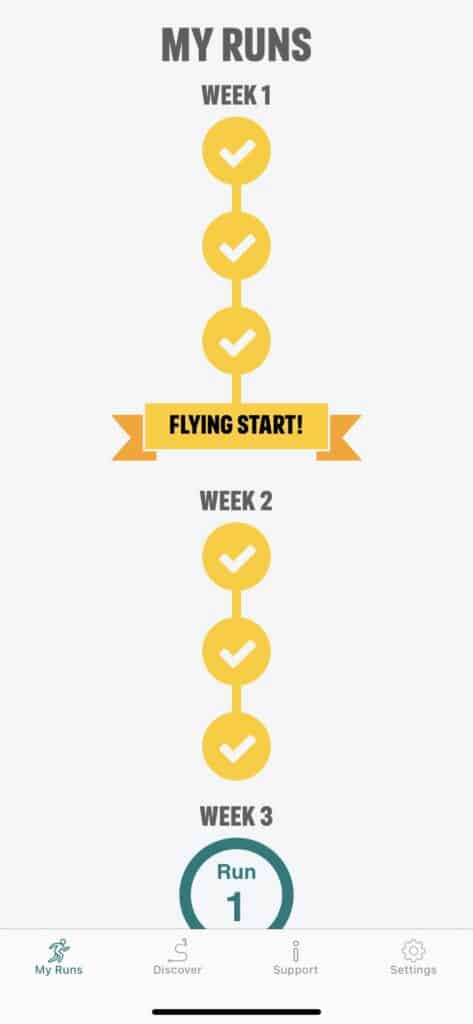 When Jordan went back to work I found going for a run so much harder. Plus I'm that type of person who needs the perfect weather conditions for me to go to for a run. So I dont like it to be too hot or too wet. Which really doesnt leave many days in between.
So running wasn't working for me anymore and I found myself just sitting around the house. Still going for walks with the kids but not really doing much else exercise wise. However I did find that I was baking more with the kids and of course taste testing everything. Which obviously started to show. I'm a curvy girl and I'm happy with that. I just personally wasn't liking the way I was looking. I was finding myself feeling more self-conscious and just hating the way I looked. So I knew I had to do something about it.
So I needed to find something that I could do either around the kids or easily at home. I turned to youtube I started doing some of the Joe Wicks workouts with the kids which I liked but after doing a few of them I found them to be a little boring. I wanted something that pushed me and kept me enaged so started looking to see what else there was on YouTube.
Now One thing I have found when looking for workout videos on YouTube is that the vast majority of them have a Skinny blonde pretty girl doing the exercises which doesn't really represent me. I'm still looking for say a mom or just a fuller figured person doing the workout. Maybe it's a gap that needs filling on YouTube or maybe I just haven't found what I have been looking for. Dont worry though fitness YouTuber will not be my next adventure !
Anyway I digress I have found some workouts which I have really enjoyed doing. Sometimes I would do them with the kids. Or we are really lucky to have two living spaces downstairs so they would go into the front room and have a chill and watch some telly. Whilst I would go in their 'playroom' and do my workouts. Or I would do them when the kids went to bed. It really is working well for me. I feel so good for doing it . I make sure that each day I do at least half an hour of exercise a day. Which yes may not seem like a lot but it's a lot when just the other week I was doing nothing other than walks with the kids. Which lets face it at the pace they go most days doesnt really get my heart rate up.
I have really found wearing my apple watch again has given me the push I needed to get my exercise in. As you can see clearly how far your circle goes round. I'm almost in competition with myself to make sure that I complete all my rings on my watch everyday.
Altermatly I have found doing more exercise has made me feel better about myself. I didn't do it just too loose weight. I did it to change my frame of mind and that's exaxctly whats happened. I'm enjoying it and as crazy as it sounds It's a little bit of me time to focus on me and feel good. Which in Lockdown we all need to find something that enables us to recharge and feel positive.
Just incase your interested I have popped a few of my favourite workout video's that I have done below. If you have come across any others that you have been enjoying doing please do let me know. Bonus points if they have music on them. I find having ones with music on keeps me engaged. Or have you found other ways to do exercise during lockdown ? let me know what you have been doing.