Keeping the costs down when having children
*This is a collaborative post*
I have noticed more since having two children that it can be so expensive . They are always needing something be it shoes for Ava or new clothes for the both of them. That's not even taking into the account the amount of food and milk we get through
I have tried to be a little bit more savvy with my money since Alby came along . I still want them to have what ever it is they need but I am finding other ways to get them at a discount price . So I thought I would share with you some of the ways I'm either trying to save money or cut costs on the things we buy or make money to help us pay for things.
Selling sites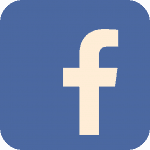 Yes I know what your all thinking they are a load of rubbish . Especially the Facebook ones as someone will come and offer you pennies for something you paid a lot for. The way I have started to think about it is . The things I'm selling aren't making me any money sitting in a cupboard collecting dust. Yes it's not going to make me a millionaire but every little helps.
Especially as we know we're not having anymore babies . As soon as Alby has grown out of something be it clothes or things like bouncers. I have sold them before I get the horrid feeling of hording everything just incase! Over the last few months I have made a bit of money doing this. Which means I have been able to buy Alby the next size up clothes ready for him to grow into .
Search the Internet
You can get a lot of discount codes nowadays and good ones at that. My go to site is Groupon before I by anything online I check there. You can even get some great offers on joules clothing with Groupon. Joules is a favourite brand of mine for their high quality clothes. So if I can get them a little cheaper I'm happy with that.
I'm a person that likes to get a bargain so if were buying something big I will search for house looking where I can get it cheaper. Sometimes waiting a little bit pays off. It did for me the other day anyway I have been waiting and waiting for some Toy story toys I wanted to get Ava to come down in price. My waiting payed off as I got Buzz and Woody for £30 cheaper than they normally are.
Accept hand me downs
This is something I wasn't really to keen on doing when I fist had Ava. I thought it made me look like I couldn't afford to look after her. Then I realised how children don't get the full wear out of clothes. Ava has loads of clothes that are like new and she no longer fits in them. Thankfully we have a friend I can give them to. I just need someone to have a baby boy now. hand me downs don't just have to be clothes they can be things like toys too. How many times have your kids nagged you for something. You finally buy it them and they no longer bothered by it. If your unable to sell them why not pass them on I'm sure your friends would be really grateful. I know I was when my friend gave me a jumperoo as now both of my kids have used it.
Online food shopping
Now this is where we have saved the most money I would say. We no longer go to the supermarket we do all our shopping online. This was mainly because we ended up buying things as they were on special offer. Not because we actually needed them. Online shopping has stopped all of this we set a limit for what we want to spend and stick to it. If we ever do go to a supermarket on the rare occasion we do the shop and scan. So we can see the money adding up .
How do you keep the costs down in your house ?