Buying perfect glasses online with Perfect glasses UK
This is a collaborative post with perfect glasses Uk.Perfect Glasses UK stock a huge range of both prescription and no prescription sunglasses and glasses. They have a wide range of glasses with prices starting from £9.
I have tried online shopping before and I'm never been overly impressed with what comes. It's either doesn't fit me or just looks awful . So when I ordered some sunglasses through perfect glasses UK , I wasn't sure how happy I was going to be with what arrived.
To my surprise I was actually really happy with them . They fitted my face perfectly and I think they look really nice . Which for me to say must mean they look ok.As I never think anything looks nice on me. They even covered my massive panda eyes perfectly which was great as they are bigger then ever with Ava being poorly recently.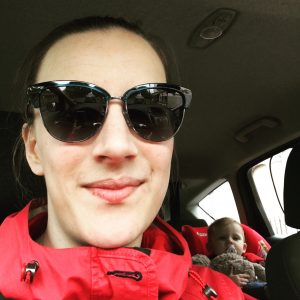 When I went on their website for the first time I was surprised with how many designer glasses they stocked and for such good prices. The website was really easy to navigate through . You were also able to upload a picture of yourself and see what the glasses would look like . Obviously they do look a little different when they arrive but overall it was a good indicator of if they suited my face.
Going through the payment system is really easy. Be sure to check if they have any offers on the range you are buying so you can enter the discount code at the checkout. If you wanted to get your lenses from your normal opticians there is the option to only purchase the frames. If like me your not always to keen with paying using your card online then you can pay using PayPal.

The glasses came really promptly and also they came in a case and with two cleaning cloths. The case was a little dented due to being posted but it did keep my new sunglasses safe and intact.If I'm honest I never use a case as I always forget where I put it . Also my car has one of those snazzy glasses holder sections. So I don't really have need for a case.

Normally I find sunglasses really uncomfortable to wear but these are really comfortable . The frames are really good quality and look like they will last me for many summers.

Overall I'm really happy with both the service and quality of glasses that I received from Perfect glasses UK. It will be the first place I look when looking for
*I was sent the Sunglasses shown above for free in return for an honest review . I also received payment to produce this review . All opinions are my own*