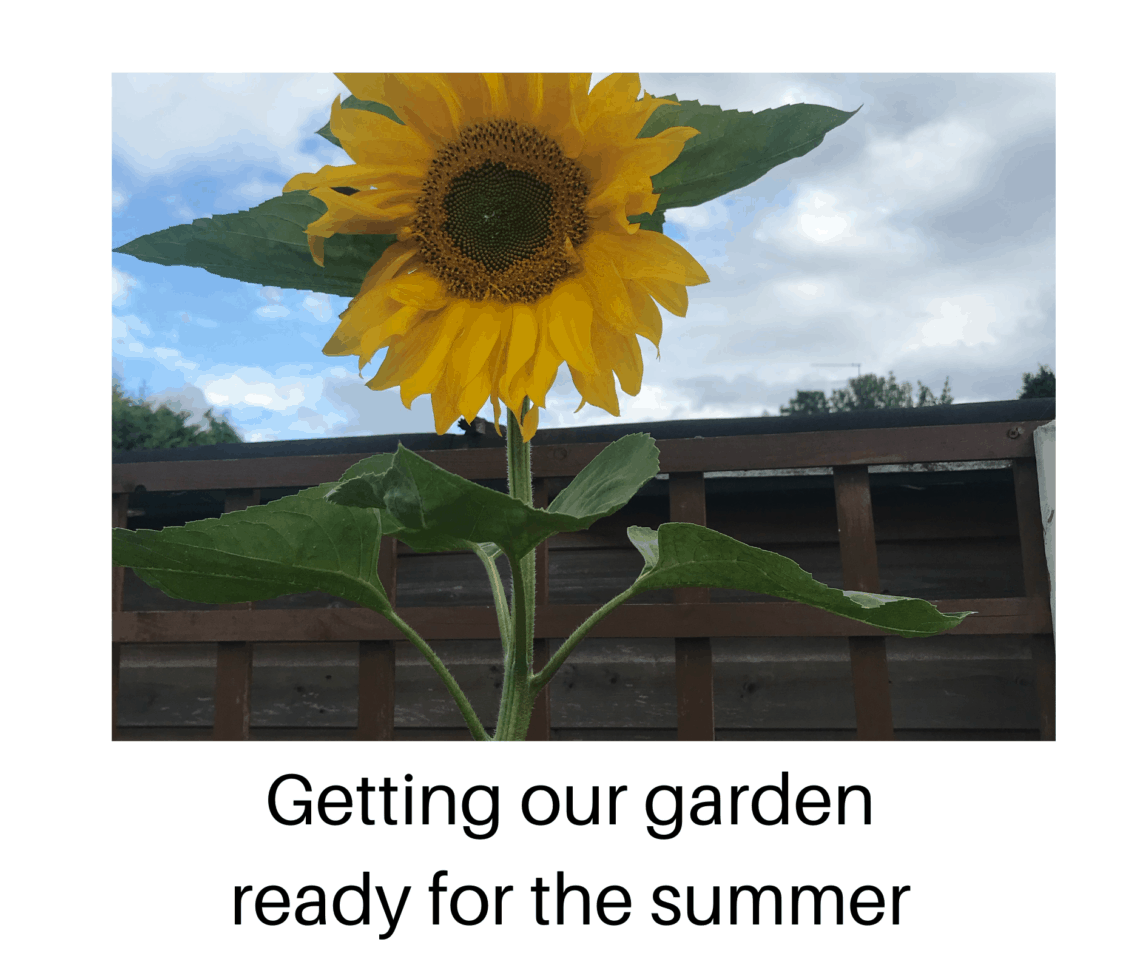 Getting our garden ready for the summer
This is a collaborative post.
I know it may seem like it's too early but I'm starting to think about my plans for our garden this year. This is the first year that I will have a garden to keep on top of all year round. Just looking into the garden now I can see that the last couple of months have transformed it. From a fairly nice looking garden. To a garden that's in some serious need of some TLC.
We have a lovely tree at the bottom of the garden but as soon as the weather changed all the leaves fell off. Which has made for a lot of sweeping and leaf collecting needing to be done.
Also one of the main jobs that need to be done is tackling some of the weeds. I cannot believe how quickly they grow and how big they get. The main area that needs to be done is our vegetable patch at the bottom of the garden. As this year I really want to get this sorted earlier and to grow more veg. It's something the children loved doing last year and were so excited to see what had grown. The only problem was that we didn't move into the house until June. We had missed the best time to plant some of the vegs. Pumpkin is one of them Ava really wants to grow a pumpkin so she could have it for Halloween. So I'm on the hunt now for seeds that won't break the bank.
I also want to add a bit more colour to the garden. Colour that will last and change all year round. I'm going to do this with plants, now I'm not Charlie Dimmock and don't really have too much of an idea what's the best plants for all year round flowers and colours. So I think I'm going to have to have a chat with my next-door neighbour who is very green-fingered. She's also very happy to talk to me about all things gardening so I'm sure she will love to help me with this. It may also be a good idea to stock up on some gardening books like the ones from The Works as they are a great price. That way at least I will have to hand a book I can look at to identify the different plants that we grow in our garden.
Last year we looked at getting the children a climbing frame/ swing set but we decided not to. Mainly because Alby was an accident-prone toddler and if I'm being honest I didn't want to have to watch him on it all the time. I wanted him to be able to explore it by himself. Leaving me to do the gardening jobs above. We did think about getting artificial grass on a section of the garden to put a frame on. As we didn't want the grass underneath to die and look all horrible. So I think this is something we may look into again this year.
We'd love to have an outdoor space that the children could play in if the weather wasn't great, like a summerhouse or garden room. A change of scenery for the kids and somewhere dedicated to toys and mess would be amazing, but they are a big investment like a conservatory. It's not on the cards right now but perhaps in the future. I did a little online research and some of the designs are amazing, like the one below. The photo is courtesy of the company GardenRooms.scot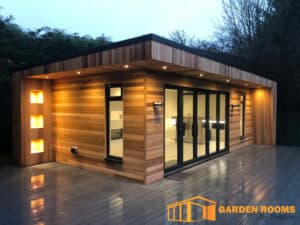 Just reading back on all of that it looks like we're going to be spending a lot of time in the garden . Getting it back to where it was before the winter and then adding some new bits in to make it more colourful.
I don't really have the clue about flowers so any suggestions would be greatly appreciated.