Essential oils from Eden's Semilla : review
More and more often I am hearing about essential oils and how they can help with a number of different things. I have only used essential oils once before and that was when I was pregnant. I was sent home from the hospital with some oils to put in the bath whilst I was in early labour. The oils contained lavender and really helped me and made me relax . So when the people over at Eden's Semilla asked if I would like to try their new range of essential oils . I was intrigued to see what other oils where on the market and what they could do for me.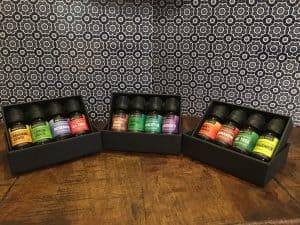 The oils came in lovely little boxes which are really hand for storing them in and stopping them from being broken. All the oils are therapeutic grade oils and are both pure and natural. I did wish that they had included a little information about each oil and what they can do to benefit you. After searching the internet for a little bit I found lots of information on all 12 oils. I thought I would go through some of the oils I have used and the benefits of them.
Tea tree : This may be one of the most well-known essential oils and is fantastic for your skin. I diluted the Tea tree oil with the base oil Jojoba. Then this is ready to use on your skin helping with ache. You can also add it to your shampoo to help moisturise your scalp and help with dandruff.
Lavender: I love the smell of lavender as its so fresh . This is a fab oil for relaxation . I placed a few drops on a oil burner and the beautiful smell radiated around my house.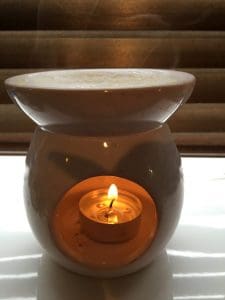 Lemon grass : I found on the internet by rubbing lemongrass into an are of pain . It can release these feeling. So I thought I would try it on my lower back and it really did help with the pain I was feeling.
For more information regarding the essential oils check out the Eden's Semilla website. You can also purchase these products and many others from the range from their Amazon store.

*I was sent the essential oils shown above for free in return for an honest review. All opinions and photos are my own*