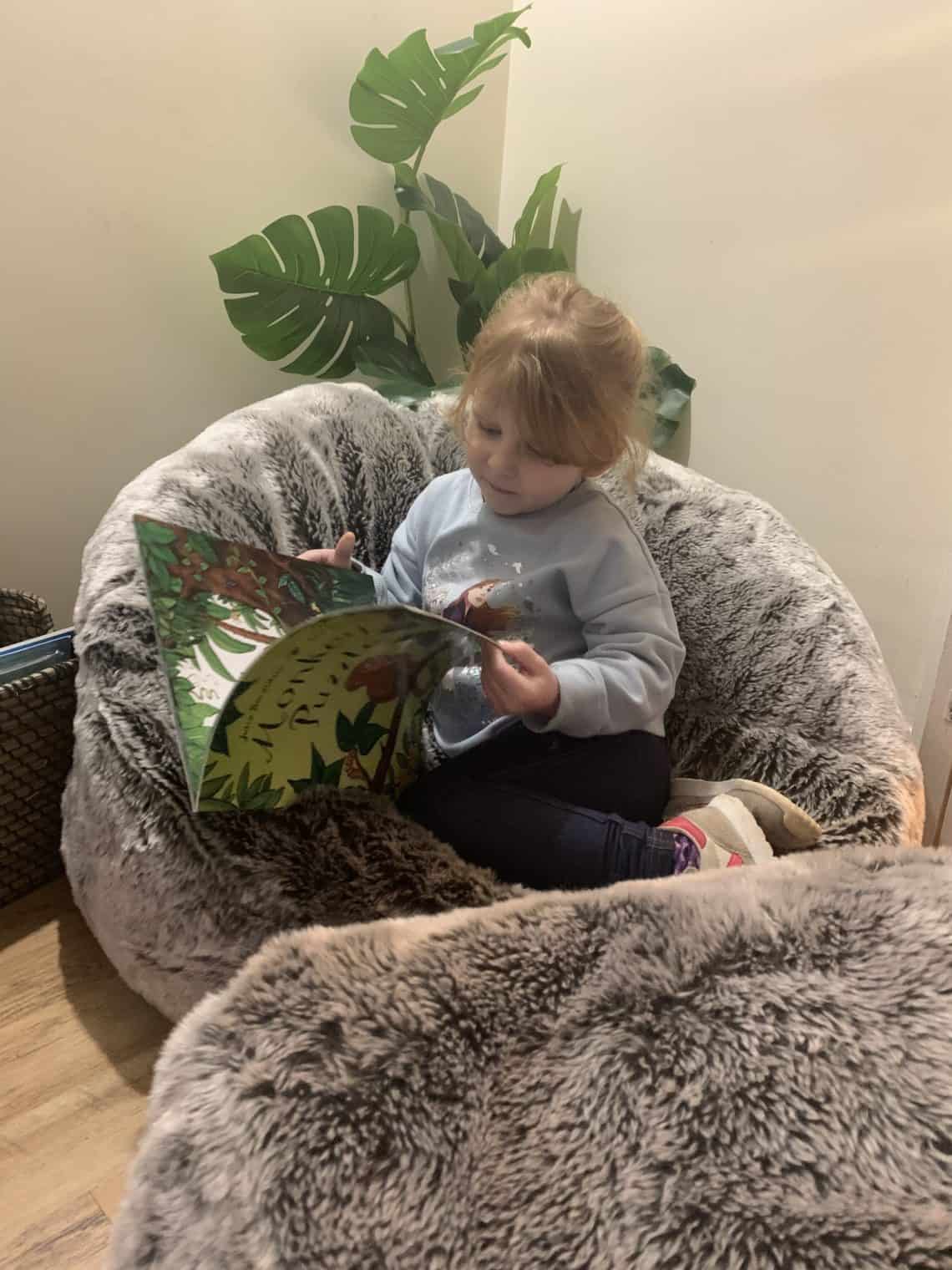 How to add a reading snug to your home
Since moving to our new house all the children's books have been up in Ava's bedroom . The only time we look at these books are at bedtime. Reading though the children's progress reports from nursery made me think that I need to make these books more accessible to them. So that they can explore the printed materials by themselves. I wanted to make a reading snug.
I wanted this area to be like a snug . A place they could feel calm away from their toys and the telly . A space where they could sit and relax and enjoy looking at all the lovely books that they have.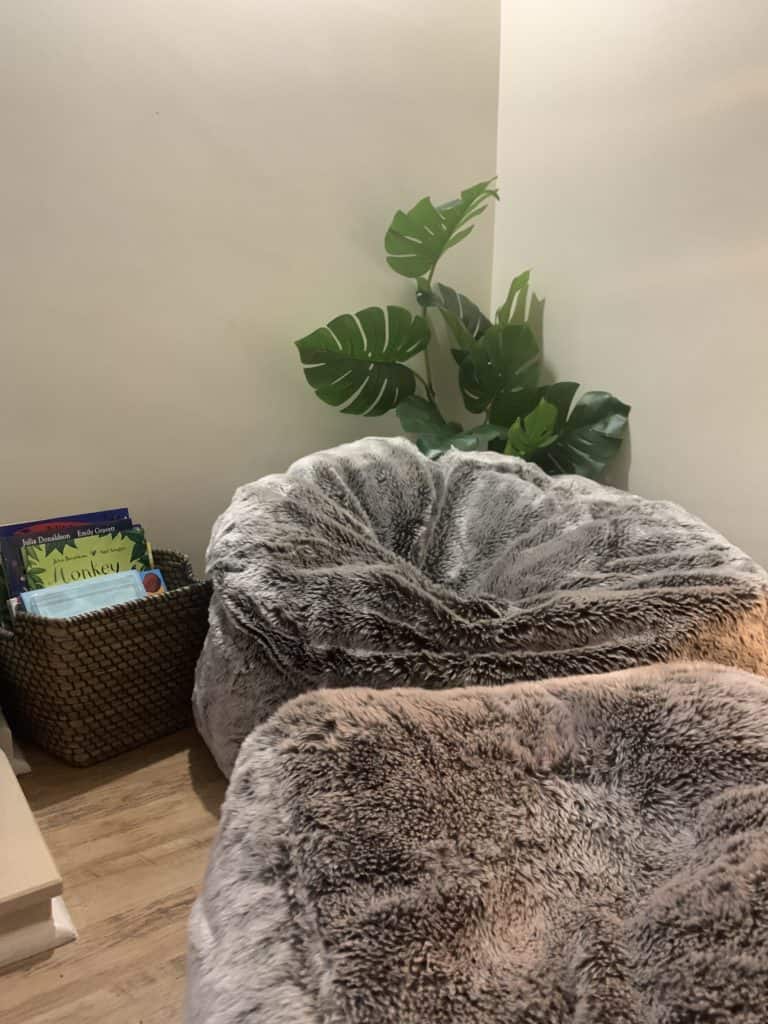 We were very kindly gifted the ICON™ Arctic Wolf Faux Fur Bean Bag & Pouffe beanbag from the beanbag bizarre and it was just what I was looking for . The soft fabric makes it a comforting place to sit . I opted for an adults bean bag for two reasons . One they can sit on it together and look at books and be comfy and two so it can be used as another seat during family gatherings.
Since putting this corner together the kids have used it so much . They enjoy having some down time to just chill out at look at their stories. Alby I have noticed is taking more of an interest in different stories not just the gruffalo and the bear hunt. We also have a smart light in this corner . So we can dim the lights for them .Making for a more relaxing envirmonent.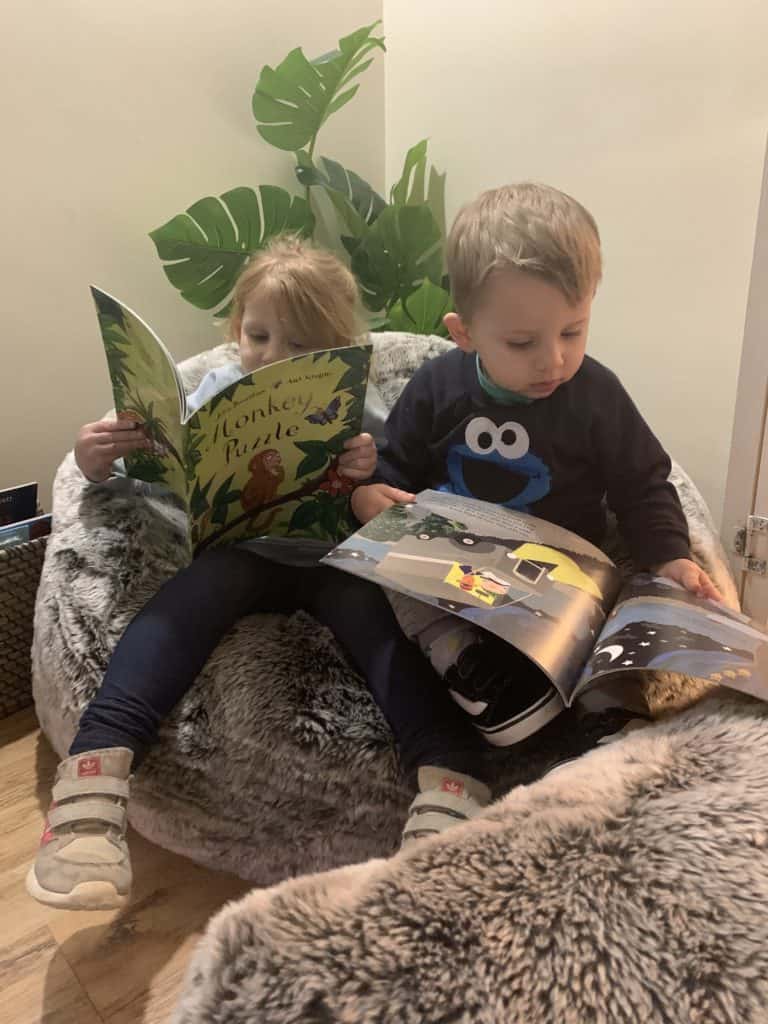 Alby has always been one to just lie down on the floor and go to sleep . I don't know why he just has . As a small baby he would do it . It's like he feels more content and calm on the floor. Strange I know. However since having the beanbag he has taken to having a nap on there and he just looks so comfy. He just gets his dummy and blanket and snuggles in and has a really nice nap.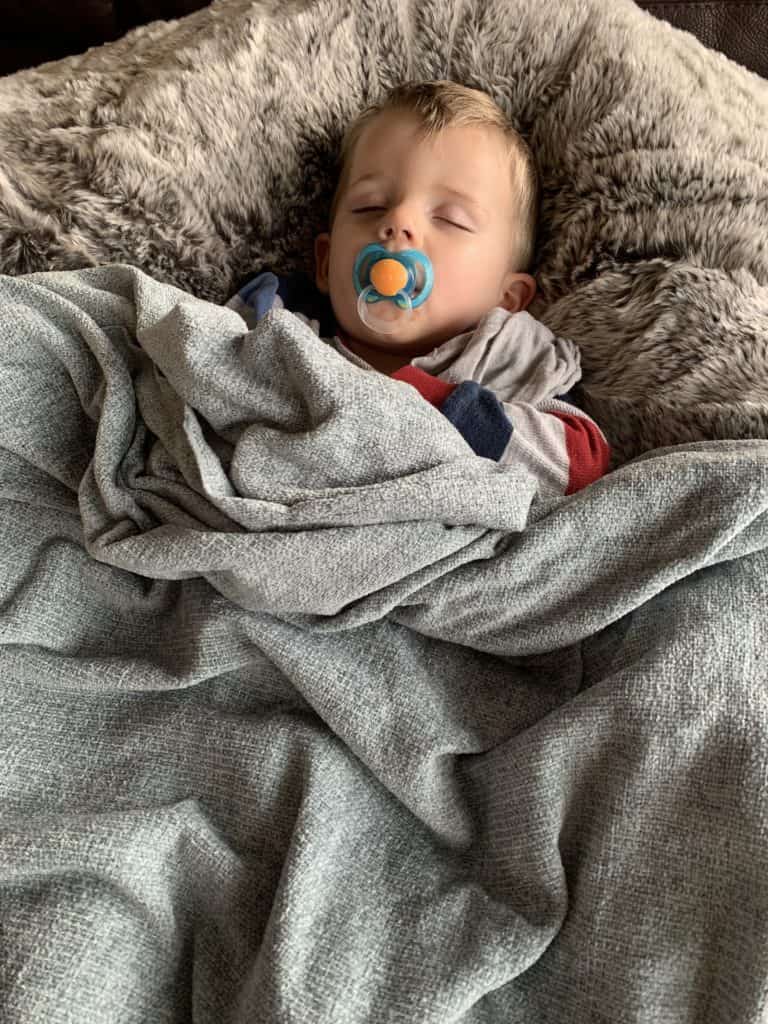 Some information about the ICON™ Arctic Wolf Faux Fur Bean Bag & Pouffe
Double stitched Seams for extra strength.
Double zipped for extra security. Which is great to have when you have little hands that like to explore everything.
Zip heads are covered – prevents scratches on floor.
Cover and filling complies to UK Furniture Fire Safety Regulations.
Our overall thoughts on the ICON™ Arctic Wolf Faux Fur Bean Bag & Pouffe
Overall I'm really impressed with the beanbag . It's so comfy to sit on the beans move easily and perfectly hug your body making for a Relaxing and comfortable seat. Most important for me the beanbag has transformed an unused corner of my front room . Into an inviting and calm space where my children can enjoy looking at stories.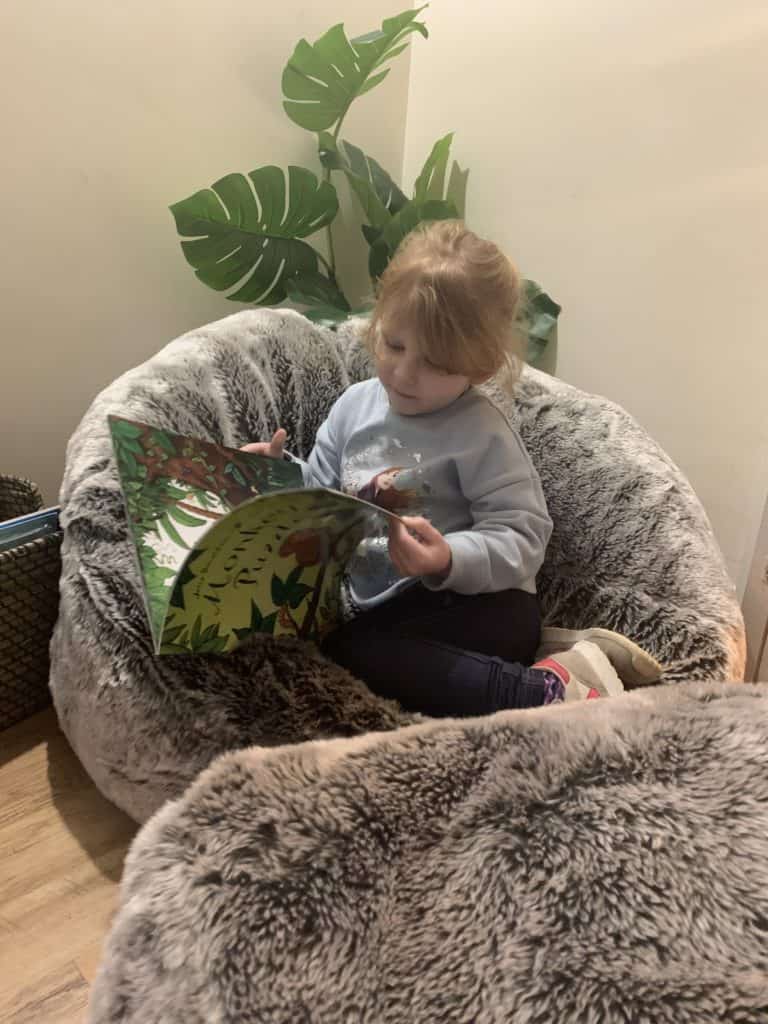 To be in with a chance to win your very own ICON™ Arctic Wolf Faux Fur Bean Bag & Pouffe from The Beanbag Bizarre then enter the competition below.

Beanbag Bazaar
What would you do with your ICON™ Arctic Wolf Faux Fur Bean Bag & Pouffe if you won . Would you make a reading snug ?
*We were sent the beanbag and foot Pouffe shown above for free in return for a review post . All opinions are my own*