6 of the best gifts to take to a dinner party
This is a collaborative post
Tis the season for dinner parties. I don't know about you but I hate turning up to such events empty handed. I like to take something along just as a note to say thank you for inviting us. Sometimes it's not the easiest thing to buy for . There are so many different things out there to buy for a dinner party gift.
If you are stuck on ideas of what to gift your host, allow us to help with some suggestions below.
Something for the kitchen
If your host enjoys cooking, show that you have thought carefully about them and gift them with something small for the kitchen, such as a cheese knife or unique utensil. If they love to prepare food with a lot of fresh ingredients, you could also consider giving them different types of herbs.
Something sweet
Because who doesn't love chocolate at the end of a dinner party? If your host has a sweet tooth, present them with a gorgeous chocolate hamper – if you smile very sweetly throughout the night, they may open them after dinner so that you can all enjoy a tasty treat!
Something to help them host the party
If your host frequently invites you over for dinner, consider helping them prepare for the next party by presenting them with a gift card for the local bakery or party shop. That way, they won't have to splurge as much for the next get together.
Something personal
Is your host a tea lover? Or perhaps they love getting dressed up? No matter what their favourite thing is, why not get a gift them with something personal that also reflects their passion in life. Tea lovers will be thrilled with a personalised mug, while those who love to get glammed up will be thrilled with some personalised jewellery.
Something to make the house smell amazing
A big bunch of flowers can put a smile on anyone's face. From luxurious lilies to beautiful red roses, pick up a gorgeous bunch to take with you and add some extra elegance to the décor. If you can, try and buy flowers that are already pre-arranged in a vase. That way, the host won't have to spend time arranging them after all the guests have arrived.
Something to drink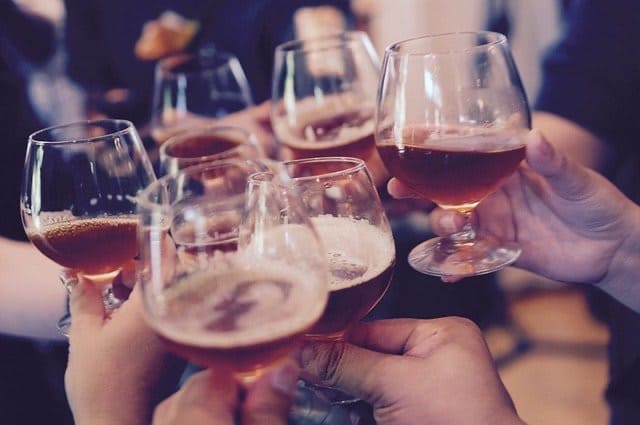 Does your host like wine? Whisky? Gin? Bringing a bottle is an easy way to contribute to the event and can be a nice gesture even if it doesn't get opened during the evening.
I hope that these dinner party gift ideas help – now all you have to do is enjoy your dinner party!