This is a collaborative post with VELUX.
We have been living in our house now for just over 2 years. When we first brought our home it was more than big enough for the two of us. You then add in a dog and a baby and all of a sudden you have no room !. It really is crazy how much stuff one little thing can have . God knows what she's going to be like when she is a teenager.
So I have been doing the dangerous thing of looking at houses on the internet . Then dreaming at night of houses I would love to have, but more than likely not able to afford . I really should ban myself from looking its so disheartening but I keep doing it anyway.
I'm not wanting a massive house or anything . As I would have to clean it !!. Doing the one I have at the moment can be effort at times. I'm just wanting a house where everything can have a proper place . Not just shoved into a cupboard on top of something else we really don't have space for.
One thing I would love is a play room for Ava. Having her toys all around the front room and having to watch the telly through the jumparoo is getting a little annoying. I would love a big play room with lots of light . Those amazing windows on the room and funky VELUX blinds on them. Big storage units so everything can be put away nice and neat. ( I know this wont happen but everyone can dream right ?).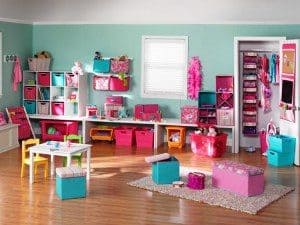 The other thing I would love is a space for our dog Kya. You may call her spoilt but I would love a room just for her . A space away from Ava harassing her ;