BubbleBum booster seat : review and giveaway
We have teamed up with the lovely Faye from Glossytots to bring you a review of the BubbleBum car seat . Me and Faye quite often go out and about with the girls so having a spare booster seat for Erin is very handy.
The BubbleBum car seat is a clever little space saver seat meaning I can deflate it when not in use and pop it in my boot ready for our next adventure. It's also great for when I have two car seats in the back of my car. As the narrow design is perfect for fitting between the two car seats.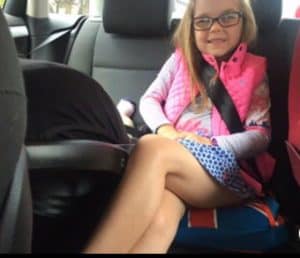 To inflate the seat all you have to do is blow air into the valve . It takes 20 seconds if that. Once finished it can be deflated just as easily and folded away in the handy little storage bag that comes with it.
Its made from a durable material the same material in fact that is used to make life vests. The seat itself is made up of memory foam and a strong webbing harness. Also on the seat are positioning clips for the belt. So that the seat belt sits over the pelvis area and away from the soft tissue of the abdomen.
The BubbleBum is designed for children aged 4- 11 years and has been designed to be used with a standard 3 point adult seat belt. The Bubblebum would make a great addition to any families life . To keep at the grandparents just incase or for any emergency situation.
The Union Jack BubbleBum shown above is priced at £29.99 and can be purchased from their website.
We have found the BubbleBum really handy.Now I know if I need to get Erin from anywhere for some reason I always have a car seat to hand.
*We were sent the BubbleBum booster seat shown above for free in return for an honest review. All opinions are my own*