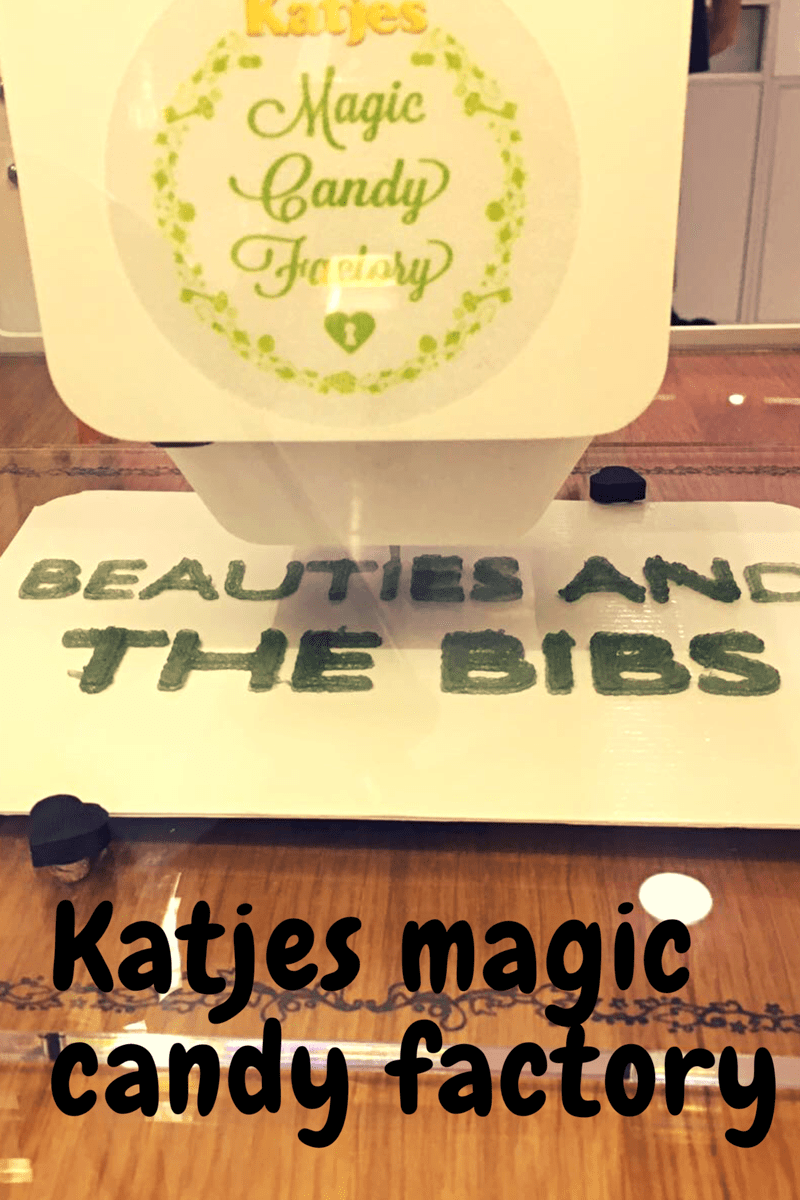 Katjes magic candy factory experience
Yesterday we was invited to attend Katjes magic candy factory at intu merry hill. The candy factory is situated on the bottom level just by River island. Straight away the stand Grabs your attention with a selection of brightly coloured sweets down the one side.
The main attraction the Gummy candy printer was amazing to watch as it created your designs. You are able to create gummy writing, shapes and the a show stopper gummy selfie. I really wasn't sure how just by sending them a picture of Ava they would be able to create a gummy selfie. But they did and it looked really good it literally took all of five minutes for the creation to be finished.
All the candy's are vegan, with a large majority of them also being gluten-free and diary free. They are made with vegetable based gelling agents . The candy's contain all natural fruit and vegetable extracts making them as natural as possible . Don't let this fool you that the taste wont be amazing though. The sweets are still so full of flavour I was really impressed. They have also been awarded the fine gold certificate which means they are a suitable sweet treat for children and adults with ADHD and Autism.
The 3D printer is the worlds first 3D gummy candy printer. It allows you to create what ever you would like,letting your imagination go wild . It's not just for adults to have a play with its perfect for children of all ages to have a go . From young children making their drawings come to life to the teenage selfie generation.
So we was allowed to create some gummy designs of our own. As you can see above I did a gummy selfie of Ava. I also did a dummy shape with was a preloaded imagine and also my blog name.
The process of creating your design is really simple. Next to each printing machine was a tablet where you simply clicked on the different options to create your design. You can also pick to have a special finish on them. you can choose from Magic Fairy dust, Magic sour dust and magic fizzy dust. I went for the fairy dust on all of mine as it makes them look all glittery.
The gummy candy can be printed in a ;