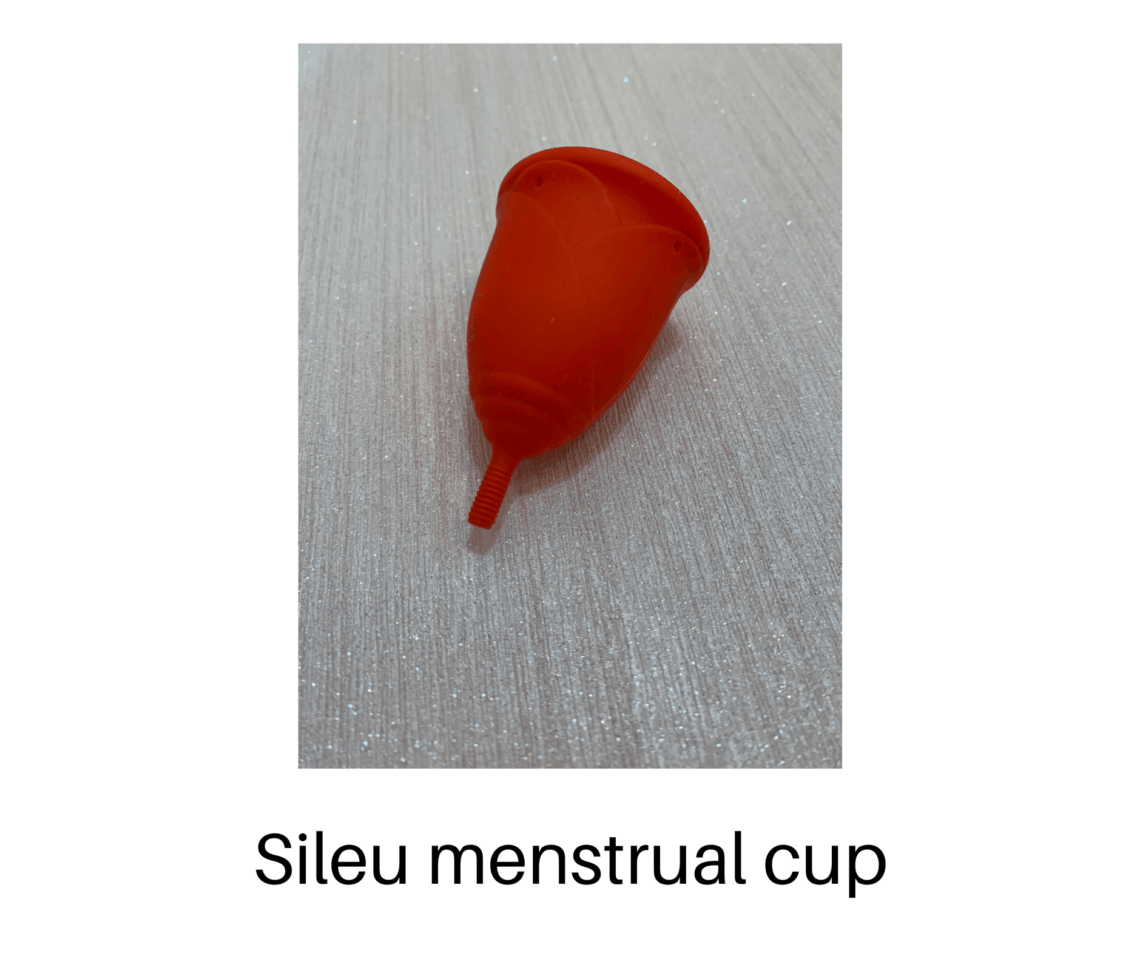 Sileu menstrual cup review from a mom of two
I was sent the Sileu menstrual cup, Sileu clean and carry case for free in return for an honest review. All opinions are my own.
I have been thinking a lot recently about using a menstrual cup. For many reasons really, one because they are environmentally friendly . Also because after reading up on them it became apparent a lot of women have found that their menstrual cramps are less painful and they generally find their period a more pleasant experience.
Since having my children my periods have become progressively more painful. I have times where I'm worried about leaving the house due to leaking. It was just really started to get me down. So reading that many women found menstrual cups helped to relive some symptoms and also it's better for the environment pushed me towards making the switch. Now I do want to say that all the posts I read about menstrual cups were reviews and not medical reports. So it's not medically proven that they help with menstrual cramps and pains.
The Sileu cup
For the last two months I have been using the Sileu Rose standard menstrual cup in the size large. Now that all seems a lot of information in just that name of the cup so lets break it down.
Well Sileu is the brand
Rose is the style of cup
Standard basically means its a normal cup so if your doing lots of sports then this probably wouldn't be the best for you. The flexibility of this cup is a 3. You can also get this cup in a soft model flexibility level 8 or classic flexibility level 5. All the cups are given a flexibility rating which is marked from 0-10. The lower the number the harder the cup.
Then large is the size. So because I have had children they reccomnded a large cup.
To find out what cup would work for you then check out the handy chart on their website.
Using the Sileu menstrual cup
To start off with I found the whole thing really hard to do. The manual ( gosh that doesn't sound right but it is a manual) I found to be really confusing. I wanst sure how I was actual meant to use it and how to get in in me and for it to stay there. So I headed over to their website to see if they had a better how to on their website. Which thankfully they did.
One thing I didn't have a clue about when I first started to use the Sileu cup was how many different ways there was to fold it so that you could get it in your bits. I found that a c fold was the easiest for me. So basically this means you fold the cup so it makes a c shape. There are loads of folds and what works for me may not work for you. So if you do get a menstrual cup and find one fold hard to do then try another one that is more comfortable.
One thing I would say is make sure that you wet it. Pop it under the tap before using it this way it means it will be easier to insert it into your bits. It makes it less painful and more comfortable.
The first few days of using the Sileu menstrual cup I did wear a sanitary towel. Mainly just because I was worried I hadn't done it properly and didn't want to leak all over myself at least I knew I had a sanitary towel as back up. There was no need though as I haven't leaked at all since using it. I know this may be too much information but I'm actually surprised how little blood loss I have. When I was using sanitary towels I was constantly changing them and felt like I was constantly loosing blood.
I was really conscious though of it filling up so I would check it though the day. As I got more confident with it the less I worried about it. The more I got on with my normal life without worrying that it was going to flow over.
Empyting the cup is really easy. Just pop it out pour the contents down the toilet rinse and clean it out and put back in. You can get cups that you can use the stalk to drain the contents from. However this cup isnt one of those. Although I do think this may be easier and less of a faff.
Cleaning and steralising the Sileu Menstrual cup
I was really pleased to also be sent the Sileu clean. Which is basically a silicone cup that can be used to steralise your cup. All you need to do is wash it over with soap.Then pop your menstrual cup inside it fill it with water put the lid on the top and then pop it in the microwave for around two minuites. After this is done it's clean ready to be used again.
What I love about the Sileu clean is that it collapses down the lid goes on the top and you can pop it in the Sileu case. Keeping it all together and in one place. I also pop my cup inside the case when not being used and then it generally lives in my bag just incase I get caught out whilst im out and need to use it. The case has the detailed rose design just like the cup. From looking at it your wouldn't even know that a menstrual cup lives inside. Which for me is perfect as the kids always go though my bag and you know they will pull it out in the middle of a busy restaurant.
My overall thoughts
I am actually plesently surpised with it. I didn't think I was going to get along with it because it's so different to anything I have ever used before. I thought it was going to be too much of a faff and uncomfortable. The truth is I dont know I have it in. It just fells normal. Once I had got a hang of inserting it it became a breaze and didn't cause me any stress or pain.
I have 12 hour protection using the Sileu cup and I dont have to worry about leaking. I have found my period cramps to have eased and my periods to be more pleasant. Which for me is a big thing as it was really starting to get me down.
The only downside I would say from someone in the UK is that this is not a british brand. The pacaking is maninly in what looks like Spanish. There are bits of English but not everything is translated. The manual inside the box did have a English section but I found their website to be more useful Altough it is a little slow to load. The product itself I am really impressed with. It would just be nice to have their packaging more English speaker friendly.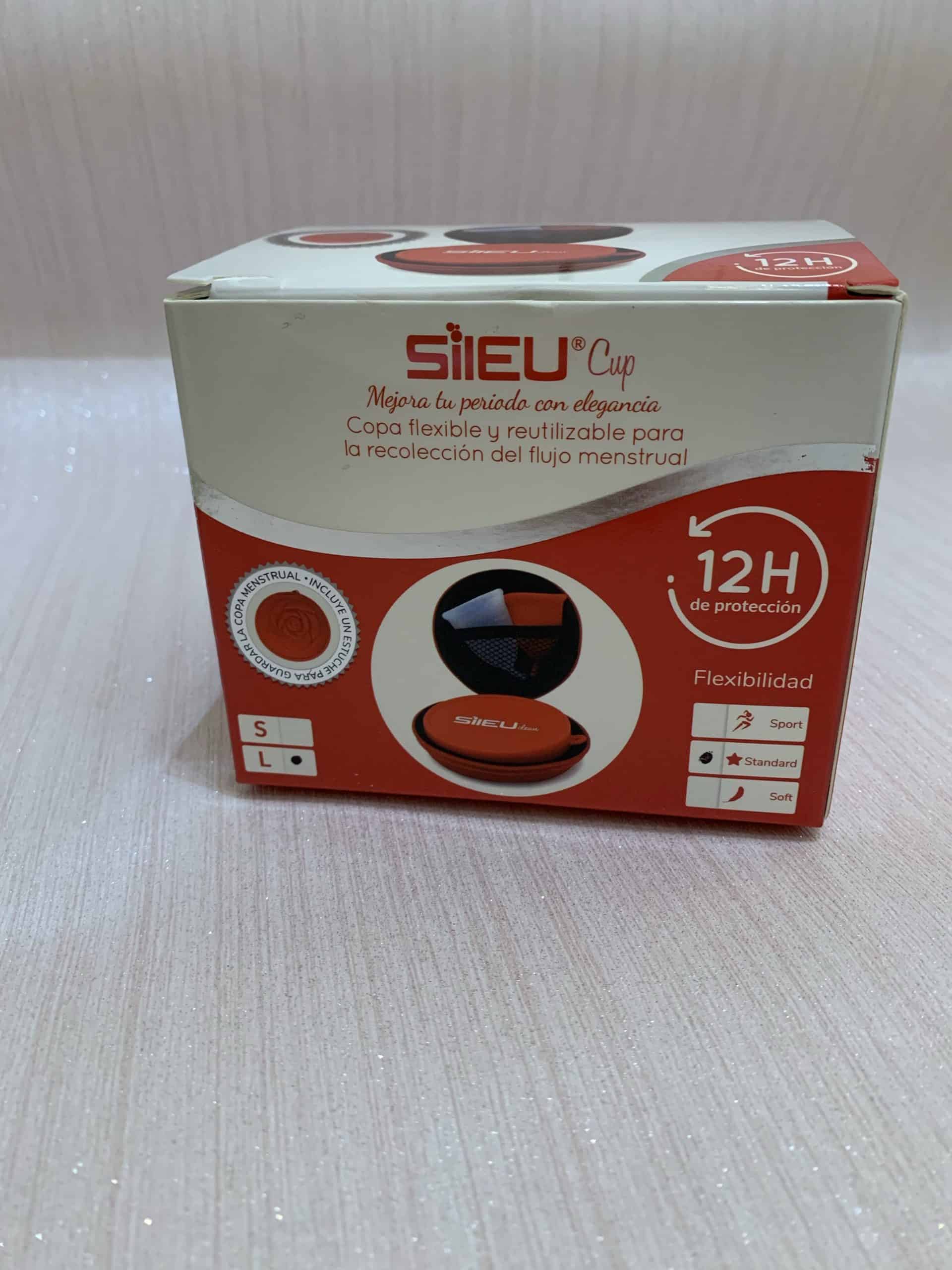 One of my goals for 2020 is to be more environmentally conscious. The cup should last me for 10 years ! . They also suggest that using the Sileu menstrual cup for 12 hours is the same as 3 tampons a day. 3 tampons that will no longer go to landfill. So I know I have made the right choice to make this change.