Modibodi period pants, classic bikini and classic full brief: review
*We were sent two pairs of modibodi pants for free in return for an honest review. All opinions are my own*

Since having Alby I have really struggled with my periods. Something just changed after having him and I have the most awful periods that are really heavy and also pretty painful. I had never experienced periods like this before.
Over the last 12 months or so I have been trying different period products to see if they can help me. Not just products that help ease the pain but ones that make my periods more comfortable and environmentally friendly.
I have recently been sent two pairs of modibobi period pants to try. Now I have seen a lot about period pants over the last few months over social media. People raving about how good they are. The only reason I haven't tried them before now was because I didn't think they would be able to cope with my period when it's at it's heaviest flow. The fear of leaking when I'm out the house is something that causes me a lot of anxiety.
After getting an email from the team over at modibodi I took a look at their website before agreeing to trying their period pants. One thing that got my attention was that they said their maxi 24 hour period pants could hold the equivalent of 10 tampons which is 10 teaspoons. They also said that they are slim and lightweight and they keep you dry all day. This intrigued me a lot so I agreed to review two of their pants.
I was sent the classic bikini in Heavy overnight and classic full brief in light moderate . I had them in a size 12/M which is generally the size I would normally buy in my underwear.
They both fit really nicely and are super comfortable. They feel like any other pants you wouldn't even know there is a clever little absorption section in them. The black section inside the pants is the absorption section that keeps you feeling dry and fresh all day.
This month has seen me have one of the worst periods I have had in a long time. I've even taken pain medication which is something I never do. So my new modibodi pants came at the most perfect time.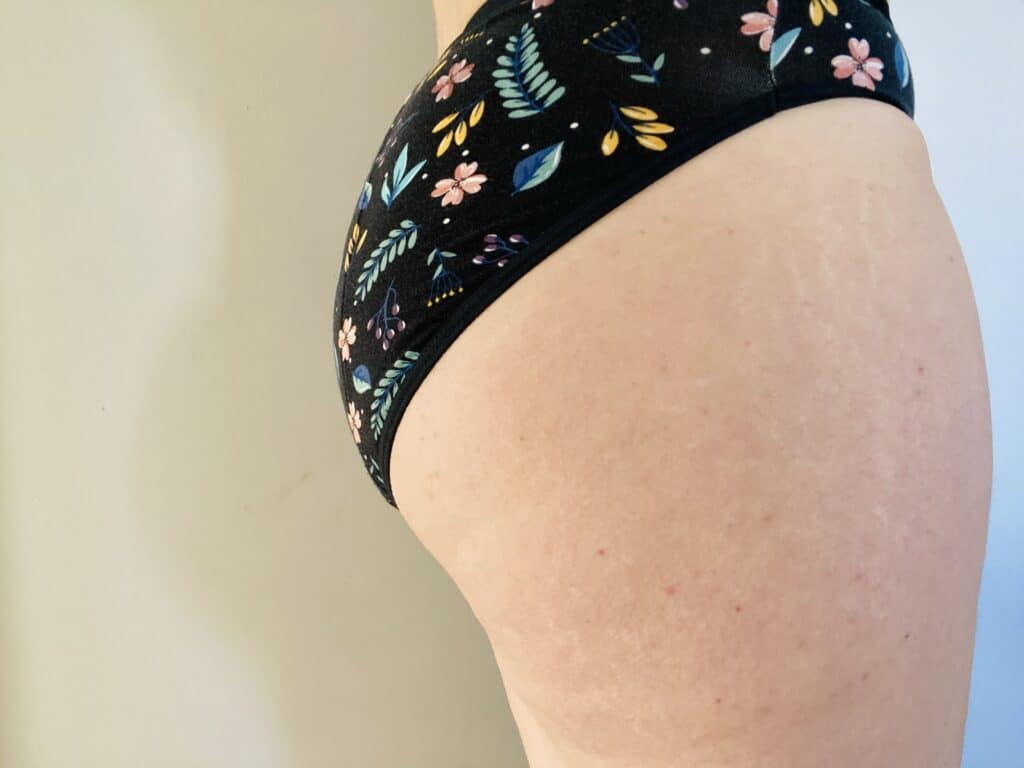 On my heaviest day I was so nervous that they weren't going to do what I needed them to do but my gosh they did. I did find myself going to the toilet more to check, as I was worried they wouldn't absorbed it all. I was actually shocked to find that they were dry all day. The absorption section did it's job and left me feeling like I wasn't even on my period.
I was worried that after a day of wearing the modibodi pants they would smell . So I was pleasantly surprised to find that they didn't. Not even a little bit.
When it comes to washing the Modibodi pants all you need to do is rinse them first in cold water. Rinse them until the water runs clear then pop them in your normal wash. On the website it says to wash them on a cold machine wash with no softener or stain removers. I just popped them in with my normal washing and they are fine. They came out the wash nice and fresh and ready to be worn again .

They also didn't take too long to dry which I was happy about. As only having the two pairs at the moment it meant I didn't have to wait too long before I could wear them again.
For me the modibodi pants are a game changer and I will be buying some more for sure . They have so many different styles and designs. So now you don't have to turn to the big black mom and pants when your period comes. They also do maternity pants which I wish I had when I was pregnant with the kids.
The classic full brief in the colour blush which are a light/moderate absorbency are £19.50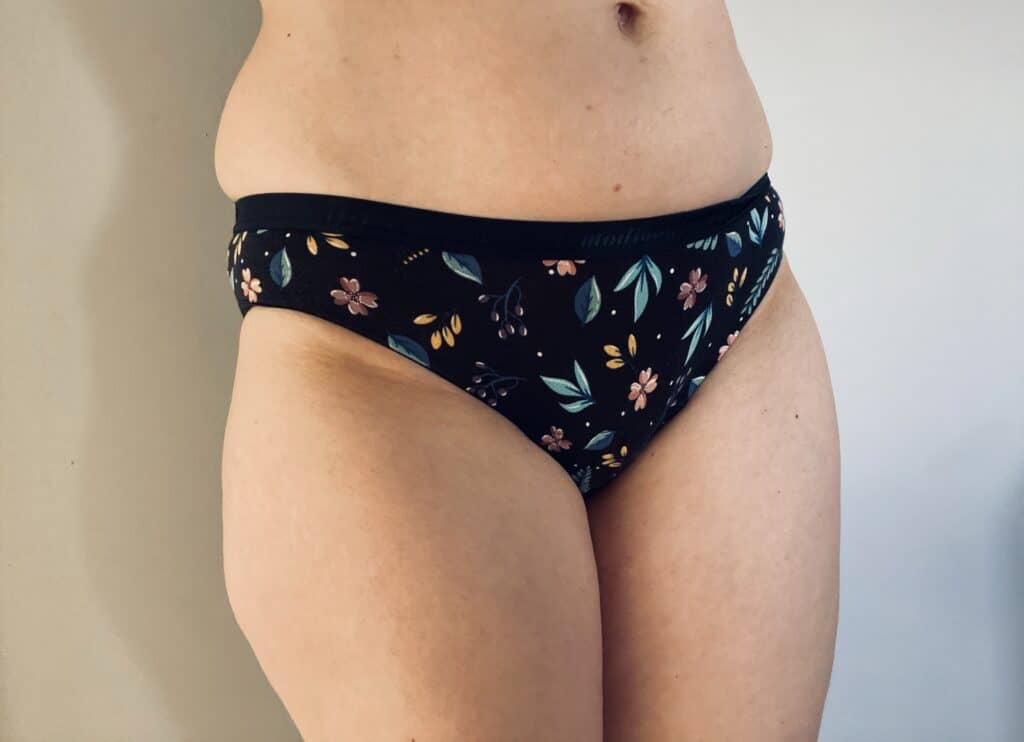 The classic bikini in the colour midnight garden which are Heavy/ overnight absorbency are £22
My overall thoughts on Modibodi period pants
Overall I'm so impressed with the modibodi period pants . They are super comfy and have taken my anxiety of leaking away . I can go about my day with no worries. Which at the moment I need , life has been a little hectic so knowing I'm covered when on my period has given me one less thing to worry about.
I really like the fact that they haven't just thought about different absorption but different styles and prints . Having a nice pair of pants on during your period can make you feel so much better.
They are easy to wash and dry quickly is just what I need. Let's face it being a parent with two kids my washing machine is always on. So having to rinse and wash them doesn't really add much to my day.
It's such an easy way to have to make a positive change. Just think about how many sanitary products you won't be using, because you have period pants that does it all. That can be used again and again.