My experience of Dietbon diet food delivery
I was sent a weeks supply of meals from Dietbon diet food delivery for free in return for an honest review.
The world has been a really scary place at the moment. I dont know about you but when I feel out of control I comfort eat. I eat all the things I shouldn't be eating. Which at the moment isnt good on my waist line. Even worse going to the shops at the moment isnt as easy as it used to be to stock up on comfort food. So my Dietbon diet food delivery couldn't of come at a better time.
I'm not the best at eating 3 meals a day. I generally have breakfast and then have a snack during the day because I didn't give myself time for lunch. Then have something quick and easy for tea. As all I want to do is chill in front of the telly. Not standing over a stove cooking. When I say snack for my lunch it's normally a bag of crips or some toast. Not really the most nutrious meals ever.
When it comes to managing my weight I dont like to use scales to gage how I'm doing. Mainly because I find it so heartbreaking when you see no change or even worse that you have put weight on after having what you thought was a good week. So I go on how my clothes fit me. I'm happy as long as I can zip my jeans up. If I need to get bigger jeans that's when I know there is a problem. This is when healthy eating and exercise kicks in for me. I know I should do it all the time but…….. well life gets in the way. Balancing children and work makes it hard and having a partner that works shifts leaves me with little time to exercise.
After looking through the dietbon website one thing that interested me the most . Is that they are microwave meals. I don't actually have to do anything apart from pealing the top back and popping it in the microwave for 2 minuites. Perfect ! I also liked the fact that it wasn't all salad and rabbit food. The meals are the meals I eat most days.I'm a lover of pasta and so many pasta dishes were available which really appealed to me.
So I went through their website and picked enough meals for a week including breakfast, a snack and a pudding. I then waited for my consultation with the dietitian.
If I'm honest I didn't think there was any need for this phone call. Then I got speaking to the dietitian and my mind was soon changed. She asked me about my lifestyle, what are my food struggles, what are my portion sizes like. Talking with her made me really think about the different foods I was eating. The negative effect that snacking though the day can have on both my weight and my mental wellbeing. The need for exercise and to be active. She was a really lovely lady. In fact she made me feel really relaxed and it was as if I was talking to a friend.
In just a few days my meals arrived. I couldn't wait to tuck in.
As a picky eater I was a little concerned that I wasn't going to like the meals I had ordered. But I really wanted to give them a try . So I didn't really look at what was in the meals until I had eaten them . This is mainly because If I don't like something I won't even try it . Yes I know I sound like a toddler but that's how I am.

All meals are 100% natural and have no additives or preservatives. Which I could tell from the taste as they really tasted fresh as if I had made them that day myself.
I was in fact really surprised that I liked the majority of the meals . The only meal that didn't enjoy was the veal in Provençal sauce . Not because it was horrible but it just wasn't for me . Jordan however loved it and finished it off.
I found because the food was so easy to grab and cook I was actually eating 3 meals a day . Sticking to the items that came with my dietbon delivery. I found the portion sizes to be perfect for me . I do only eat small meals though and Jordan said he would of added some salad if he was having the meals. So I suppose it depends on how big a portion size you normally eat.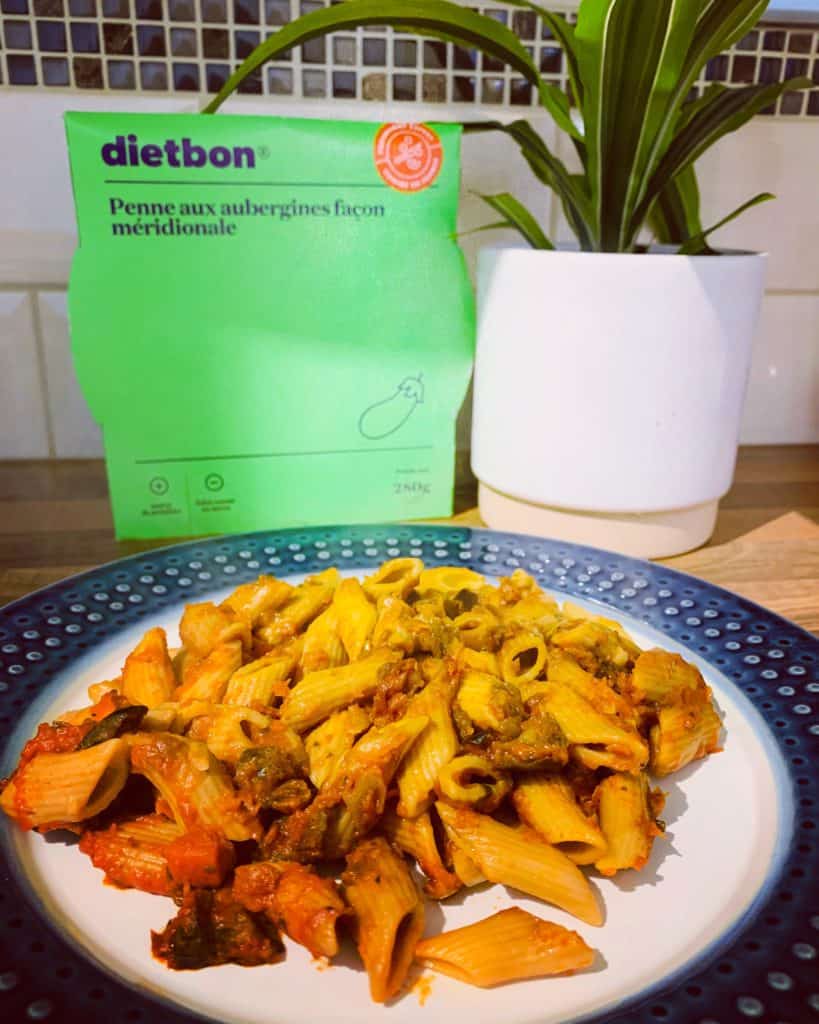 The mini lemon natural flavour muffins were the perfect sweet pick me up . Which stopped me reaching for the chocolate . Which for me is a big thing as I'm a lover of chocolate . Especially this time of year with mini eggs being on sale.
Along with the meals I was also sent some tea detox. I'm not normally one to drink any other form of tea than a normal English tea . However I really enjoyed trying these I would have a vitalise me tea in the morning which gives you energy and focus . Then a keep calm tea in the evening which helps you to destress and relax. Which I have been needing at the moment. I have found the keep calm tea to be really Beneficial and I have found myself to be more relaxed before bed . Which has helped me fall to sleep quicker.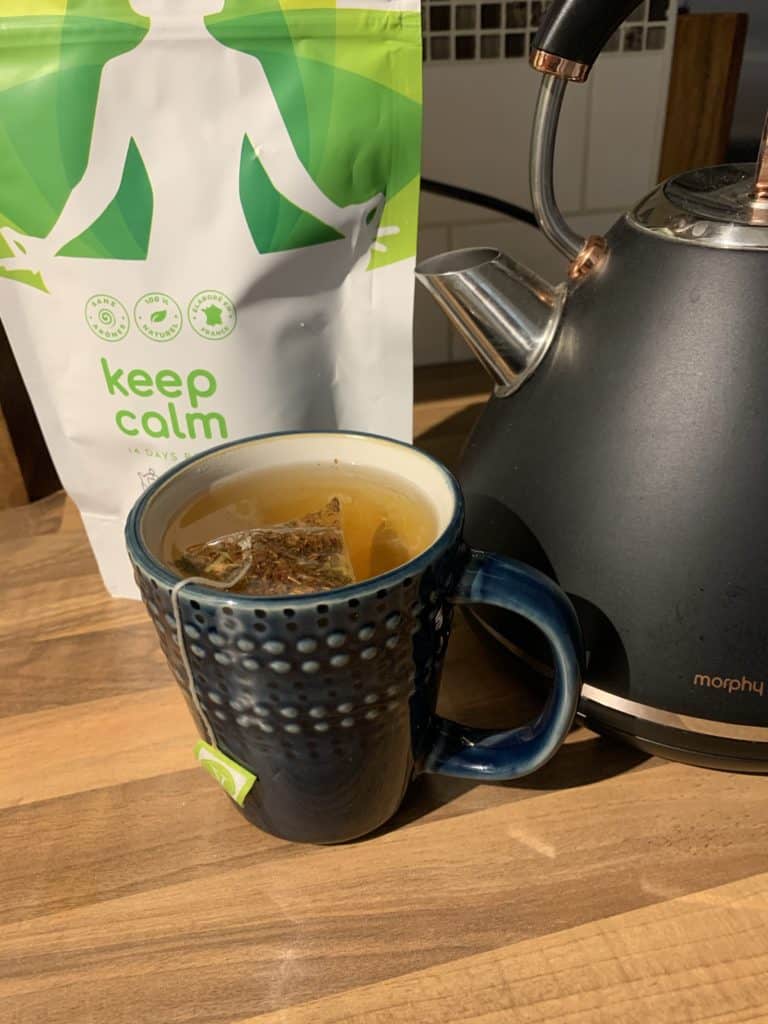 Currently when you place your very first order of a diet plan, you benefit from a free 28-day Morning & Night detox tea cure. Make sure to click here to get this fantastic deal.
My overall thoughts on Dietbon
Overall I have been really impressed with everything I have tried from dietbon . From the yummy morning pancakes to the wholesome tasty meals. I have eaten things I wouldn't normally eat . My skin is also feeling much better from eating such nutritious meals along with upping the amount of water I'm drinking.
I know I said I don't normally weigh myself but so I could see if there was any difference in my weight . I wanted to be able to give you a numerical weight loss not just the fact I could do my zip up without having to be contorted into random positions. So after a week of eating only the meals and snacks provided by dietbon I have lost 4 pounds which I'm really happy with .
It didn't feel like I was trying to loose weight as the food tasted really good . For me it was like I was stepping away from my old bad food habits and making positive healthy food choices. The programme I was sent was for 6 days and I found on my 7th day that I was making healthier choices . As I didn't want to undo all the healthy eating choices I had made all week.
I could defiantly see Dietbon working in the future for me . As Jordan works shift every other week . This is when my food choices are the worst . So placing a Dietbon order for those weeks would enable me to make better food choices when I'm just cooking for myself.