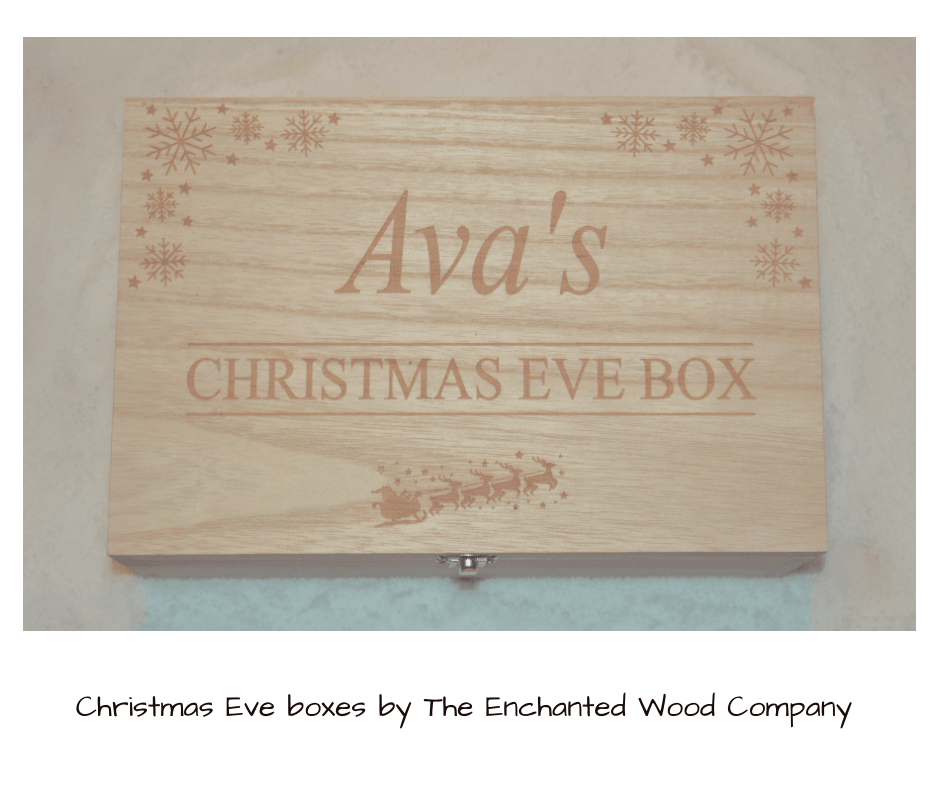 Christmas Eve boxes made by The Enchanted Wood Company
I'm actually really excited about this Christmas. Mainly because it's the first year I feel Ava actually understands what happens. She talks very often about the things she would like to ask Santa for. Also that she's not going to cry when she she's Santa this year ! Yer I bet lets see hey when we go and see him what she does.
A few years ago I wrote a post about Christmas traditions which included a wide range of traditions that families do. One that came up a lot was Christmas Eve boxes. These have really grown in popularity over the last few years. I'm seeing more and more people have these beautiful boxes filled with treats for their children. This is something I really want to do with my kids. Christmas day itself can be so busy I think it's nice have Christmas Eve to chill as a family. Watch films eat all the nice things and basically do nothing but sit in pj's all day. So to fill a box with all the things that can enable you to do this sound perfect to me.
When looking at all the different styles of Christmas Eve boxes there are around. I quickly came to the conclusion that I wanted it to be wooden and simple. Something that would grow with them. When I say grow with them I mean something that doesnt look babyish so when they are older they can still use the same box. Because lets face it items like this are used once a year so I want to buy a nice one that I can use year upon year.
A lot of these lovely boxes were from major retailers and I much prefer when I can to use small businesses. So this is when I started chatting to My lovely friend Jade has her own business called The Enchanted Wood Company. Where she makes the most beautiful things from wood. So I asked her if she could make a Christmas Eve box for the kids. I left the design to her I just said I wanted it to be simple but still fun. A few weeks later I got some happy post that I just had to share with you all.
How beautiful is this Christmas Eve box. They are so beautifully made and the details on them are perfect.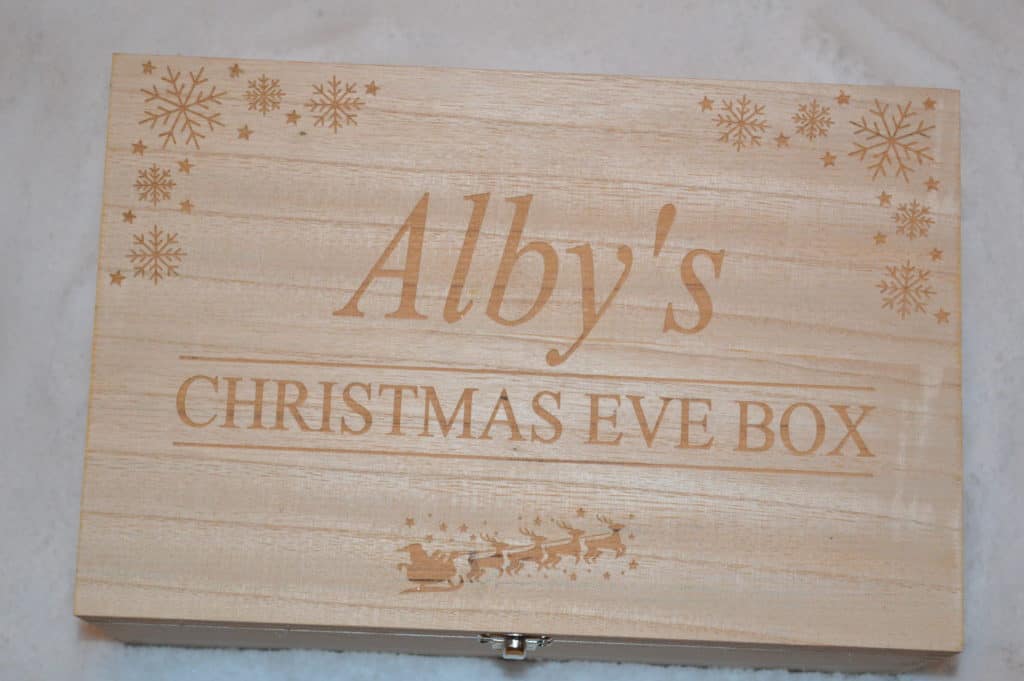 They have a little clasp on the front of the box so you can close the box securely. I also love the fact that they dont open fully. As with kids around they are bound to break the hinge bending it too far.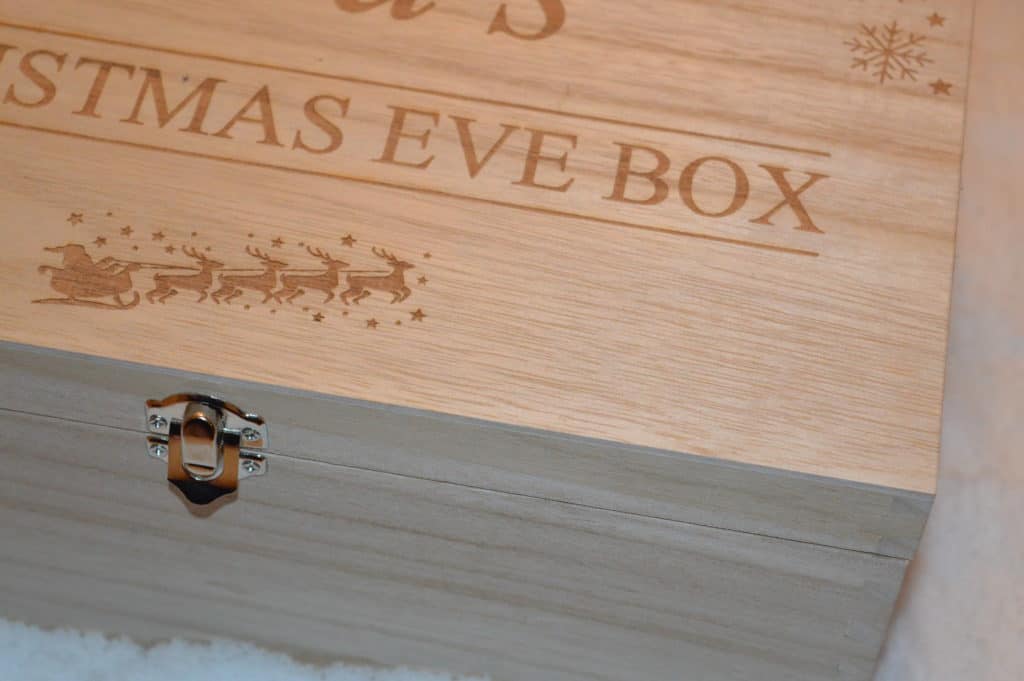 Jade listened to what I wanted and executed it so perfectly. She also did the kids a little extra gift which was this Santa please stop here hanging star. Ava has asked if she can put hers on her door so Santa knows what room is her room which I just think is so adorable.
My good friend Faye from Glossytots has also had a Christmas Eve box made for both of her children. Faye wanted to add a bit of sparkle to her box. Which you can see in the post that she did.
After asking Jade if she minded me posting this on my blog to share with you all. She gave me a discount code Bibs2019 which you can use to get 10% off any of their Christmas products. If your going to order I would order sooner rather than later though as I can see she's going to be very busy with orders.The last day for orders is 16th December . The Christmas Eve box's start at £18.99 plus p+p for the boxes shown in my post. There is an additional cost if you wanted the glitter snowflakes like Faye's.
Orders can be made via the Enchanted Wood Company website or Via their Instagram page.
What to put in a Christmas Eve box
So now I have got the box I just need to get things to put in them. Here is a few things I'm thinking of putting in. Please do let me know if you think I have missed anything.
Christmas pj's ( Im wanting to get family ones ! )
Christmas books ( I have ordered The dinosaur that pooped Christmas and
A new cup to have a special drink in
Hot choclate pouches
Reindeer food mix that they can mix themselves
Christmas activity set ( pen,pencil,colouring book)