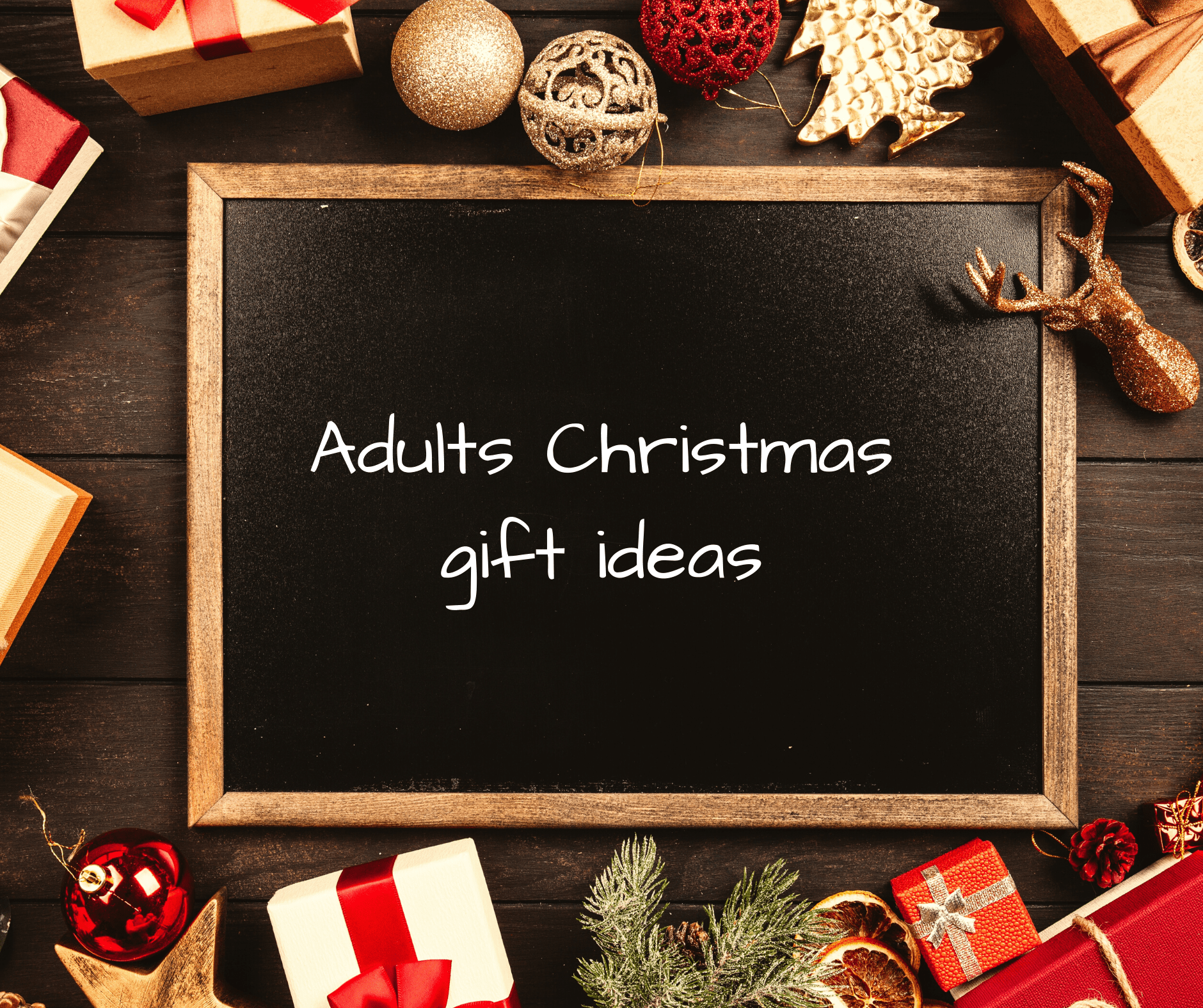 Adults Christmas gift guide
We have been sent the below products for inclusion in this gift guide. All opinions are my own.
Year upon year I'm finding it harder to buy gifts for the adults in my life. Mainly because they are in a position to buy themselves the things they want. So I like to find them things that maybe they haven't used before or things that would be a bit more of a treat for them. So take a look below at some of the bits I think would make a perfect gift.
Self care gifts
As parents finding time to look after yourself can be hard . This is why for my parent friends I like to buy them things that enable them to have time for a little self care . Even if it's 5 minutes a day. 5 minutes can make a huge difference.
Procoal activated charcoal
This as part of a little hamper basket would be lovely. It helps to gently exfoliate, cleanse and detoxify the skin. The Allantoin encourages natural skin exfoliation. Whilst the calendula oil helps restore skin's water balance. Basically it leaves the skin feeling amazing and refreshed.
Unlike other charcoal products I have used this isn't black as soon as you squeeze the product out . As you gently rub it into you skin the sand like cranuals pop and then charcoal can be seen.
This great face scrub can be purchased from the Procoal London website for £8.99
CM LA VIE organic coconut oil
Have you got a friend who is trying to make small changes to be more eco friendly . Who's looking to use products that are 100% natural then if so this is the product for them.
I cannot believe the amount of ways you can use this product from a moisturiser to a hair conditioning mask. To my personal favourite lip balm. It leaves you skin and hair feeling amazing. Just take a look below at the different ways you can use this amazing product.
This coconut oil is 100% natural and ethically sourced it's also vegan friendly and free from any nasties. The thing that amazes me most is not only can you use this on your body it's also edible. So you can add a spoonful to a herbal tea or coffee so you can be nourished not only on the outside but on the inside also.
You can get you hands on this amazing product from amazon for £9.99
Sleep Master sleep masks
Since having the children I haven't slept half as good as I used to . This isn't just because they keep me up during the night. I find it really hard to fall asleep because of many things one of those things is because it's too light. The upstairs of our house is lit up at night with nightlights as Ava something comes into our room during the night and gets scared of the dark.
A sleep mask is the perfect present to help anyone relax into a good sleep. The soft fabric of the sleep Master sleep mask feels amazing against your eyes.
What's different about the Sleep Master Sleep mask
Unlike most sleep masks the Sleep Master sleep mask actually offers sound reduction too.As the sleep mask covers both eyes and ears . It also had a thick adjustable band which goes around the head . So no rubbish elastics that slip off your head during the night . The Sleep Master Sleep Mask stays comfortably in place all night.
This great little sleep mask can also be washed on a normal wash cycle. It also drys in no time so you don't have to go a night without it. Perfect for someone who needs a little help to sleep better or just for a sleep mask lover that is looking to upgrade their sleep mask.The sleep Master sleep mask is £18.95 and can be purchased from their website.
Motif photo book
Over the year we have had some amazing memories. From moving house to going on holiday . It's nice to have these memories in one place to look back on.
A present like this is something I like to buy for grandparents to keep and treasure. In today's society it's really rare that we print pictures out so I think it makes it even more special . Ava especially loves looking though this book and telling me about all the people in the picture and what she remembers from those moments.
The best thing about Motif is that it can all be done on your mobile. Pictures can be easily uploaded onto the app. Then personalised with a tap of the screen . Changing the layouts and additional decorative touches.
At the moment Motif is only Available MacOS and also IOS platforms. This photo book was £19.99 and was so easy to make using the Motif app on my iPhone.
Tomatin Whisky
We all have that family member that we buy a bottle of their favourite tipple each year . Yes they love it but maybe it's time for a change something different that's more of a treat . If whisky is their tipple of choice then take a look at this Tomatin whisky selection.
Tomatin Whisky is matured in a combination of bourbon barrels and virgin oak casks which makes the light sweetness taste that Tomatin is known for.
To find out where you can get your hands on a bottle check out the stock lists on their website.
Love Leggings
For many people the New year is the kick up the bum to get them self healthier. Be it eating better or doing more exercise. I don't know about you but the one thing that makes me want to do more exercise is having new clothes to wear.
I don't know why really but it just makes me feel more ready for the activity . Maybe it's because I look the part. Even if I do look like I have two left feet whilst taking part in an extreme Zumba class.
These leggings form Love Leggings are some of the most comfyest leggings I have ever worn . I love the fact that they are high Wasted as they keep my mum tum under wraps. They fit perfectly to my body and just feel so nice on.
They also have POCKETS! Which I love I'm a lover of a pocket and to have them in these leggings is just perfect. I'm able to have my earphones in and keep my phone secure in my pocket.
If you like the look of these love leggings then you can get yourself a pair of a loved one from their website .
Personalised creative colouring
Maybe your buying for someone that needs some time to be mindful . To relax in an evening . If so then this creative colourings book is perfect for them.
What makes it even more special is that you can add their name to book . On each page they will be able to find there name somewhere . You can get this book in two different sizes and it's also available in a hard and soft back versions.
I have really enjoyed this book . It's given me 5 minutes out of the craziness of life to not think about anything. But what colours I would like to use. You can get your own copy and personalise it from I just love it for £14.99
If there you are still searching for ideas then take a look at last years gift guide.