Expectant parents and young children Christmas gift guide
This is a bit of a mixed gift guide as I wanted to include some gift ideas for expectant parents as well as babies. As a mom that has been pregnant over Christmas there are certain things you would rather not have as a Christmas present. Like wine or alcohol, I was gifted this the Christmas I was pregnant with Ava. With the comment, it's something to look forward to. Which at the time annoyed me as I would rather have had nothing without sounding ungrateful as 1 I don't drink anyway and 2 a nice foot soak would have been enjoyed whilst pregnant and when the baby is here.
So here are some different gift ideas that expectant parents and young children would enjoy.
Love Leggings
Having comfortable maternity wear is a must. There is nothing worse than having maternity trousers that don't fit. My main frustration with some maternity wear was the size of the bump band. I wanted one that literally went over my boobs to keep everything in and secure. The Maternity leggings from Love Leggings are perfect. Obviously, I am not pregnant but they have been gifted to a family member and she says they are so comfy.
We were sent the maternity Feel revitalised leggings in black. They are really good quality and don't stretch out of shape. The biggest thing about leggings for me is that the material isn't see-through the Love leggings everyday leggings are really thick so there is no worry that you will see your pants through them.
Love Leggings have a wide range of sizes available (4-28), including plus size maternity leggings. With 5 timeless shades to choose from, there's a style to suit whatever stage of pregnancy you're at.
The feel revitalised legging are Crafted with added Lycra®, they optimised for stretch and shape retention. One of the main reasons I picked them was for the sweat-wicking, quick-dry fabric. As pregnancy makes you hot! also if you love them that much you don't want them to take forever to dry!
The Feel revitalised full-length leggings in black are £35 and can be purchased from their website.
Frugi
I always like to buy clothes for little ones. As a parent myself, I know how costly it can be to cloth little ones. Especially in the first few years of their life, they are growing so much and things don't last them very long. I like to buy them outfits that can be changed a little depending upon the weather. Now, this may be a strange thing to think about but I like to get the most out of my children's clothes and with the weather in England being so unpredictable I like to make sure they can wear the outfit in all types of seasons especially if it's an outfit I'm gifting someone.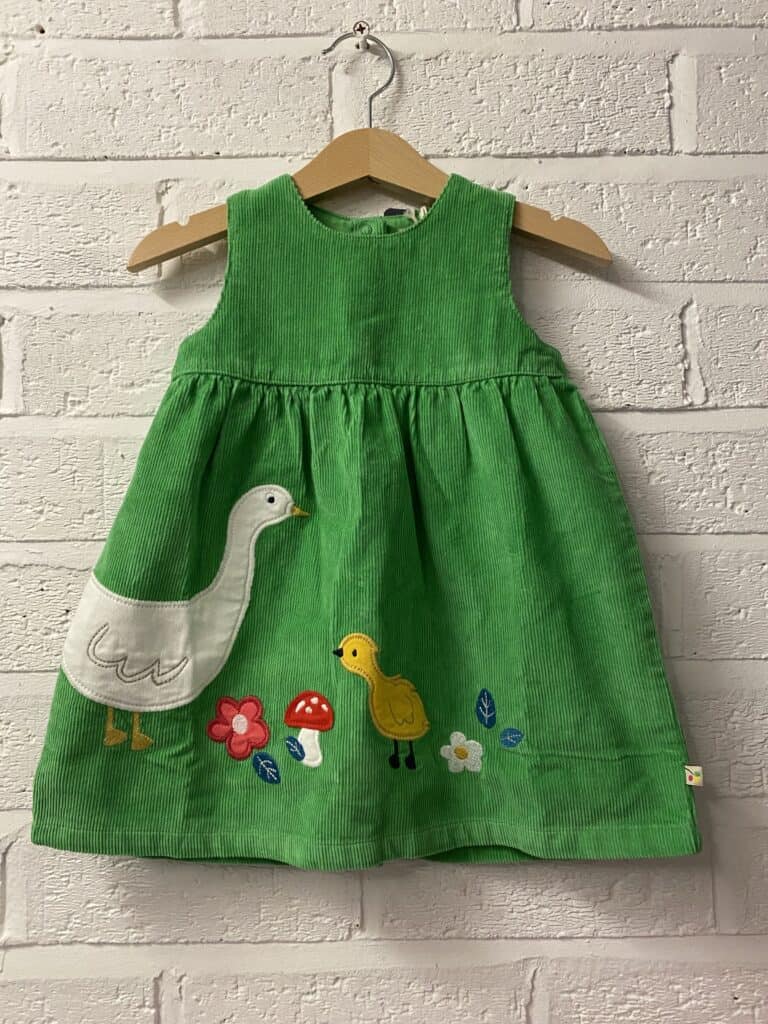 This beautiful dress from Frugi fits the bill. It would look adorable on a warm spring day with some little white frilly socks. Then layer it on the colder days with a long-sleeved vest or top underneath and a pair of tights.
I love Frugi clothing, If I'm wanting to get something a little special for my children I head over to Frugi. The quality of their clothes are amazing and always wash so well. They keep both colour and shape and that is with me just chucking everything in the wash together as I don't have the time to separate my colours.
Frugi also put the planet first. They use only organic cotton grown by farmers they trust. Their outerwear is made from recycled plastic bottles and they are always looking for new ways to better themselves.
This beautiful dress is the Lilly cord dress and is £33 for the 6-12 months dress show. It can also be purchased in sizes 0-3 months right up to 4-5 years the price does vary a little depending on the size.
Love yourself meals
Now, this may be a strange thing to even think about buying someone for Christmas but hear me out. I had both my children around the Christmas period which without having a newborn is crazy enough as it is. Finding time to cook healthy meals wasn't really at the top of my priority list even if I did crave something healthy. Quick and easy meals were my go too which normally meant they weren't the healthiest meals.
Friends and family pop in and offer help but if I'm honest I never wanted to take it. I would have loved for someone to have ordered some healthy meals that would land on my doorstep and take minutes to cook.
Love yourself meals are easily cooked in the microwave and are nutritionally balanced. So can have a whole meal plan for the day from Breakfast to your evening meal so you know you're putting goodness into your body all day long.
They offer lots of different packages depending on the types of meals you would like to eat. They have menus for low carb, vegetarians and much more. Now I know they say diet meals and I am in no way saying that is what you need straight after having a baby but sometimes you just crave that goodness without the time it takes to make it all from scratch and this is where Love yourself meals come in.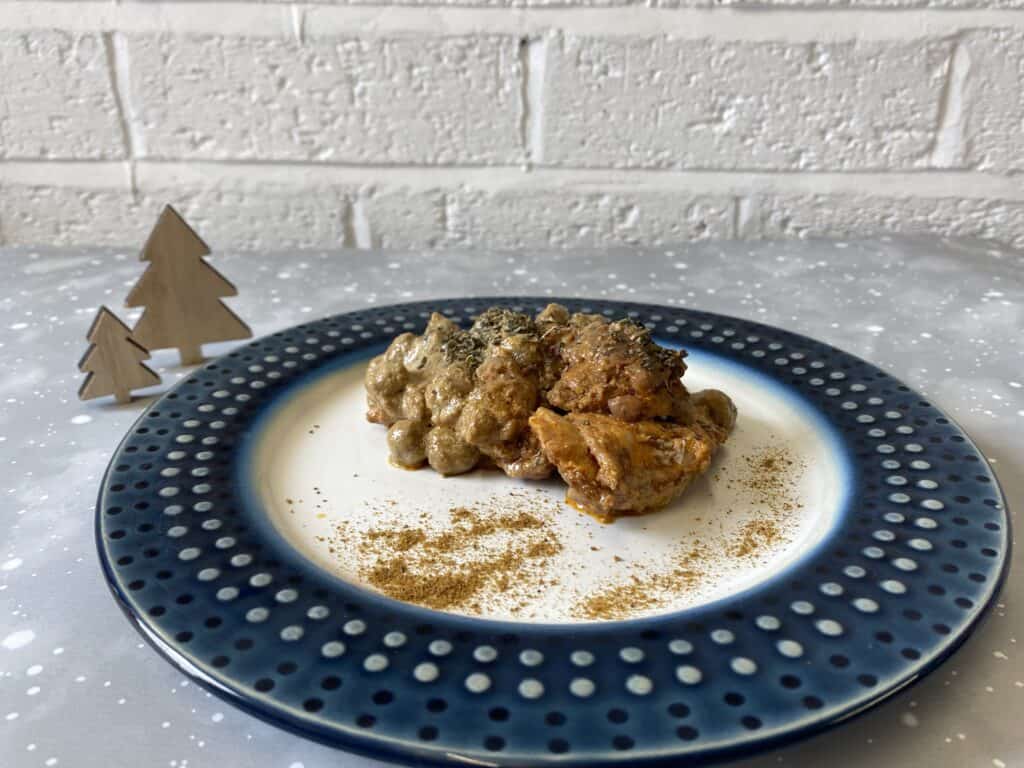 The meals are actually really yummy, I tried things I wouldn't have tried before and really enjoyed them. You can do them as a one-off box of a subscription depending on your needs and also budget.
One big bonus of this brand for me is that they are eco friendly all their packaging is compostable which is amazing.
Learning Resources – Spike Fidget Friend
Spike is an adorable little hedgehog that will keep little hands busy and engaged. Spike encourages children to use their fine motor skills by using the 6 different fidgets. Spin the wheel, turn the crank, press the button, twist the knob, push the plunger, and move the switch. Spike boosts children coordination skills, hand strength and other fine motor skills.
My niece who is nearly two loves playing with this. Exploring all the different parts of him. Trying to figure out the best way to move the different parts.
Learning Resources- Pedro the fine motor peacock
Pedro the Peacock has 5 pullable feathers that have different textures on each one to support tactile play. Children can count Pedro's feathers, Look at his different colours and also try and pull them out and put them back in the holes again. Pedro's feathers are the perfect size for little hands so they can explore confidently.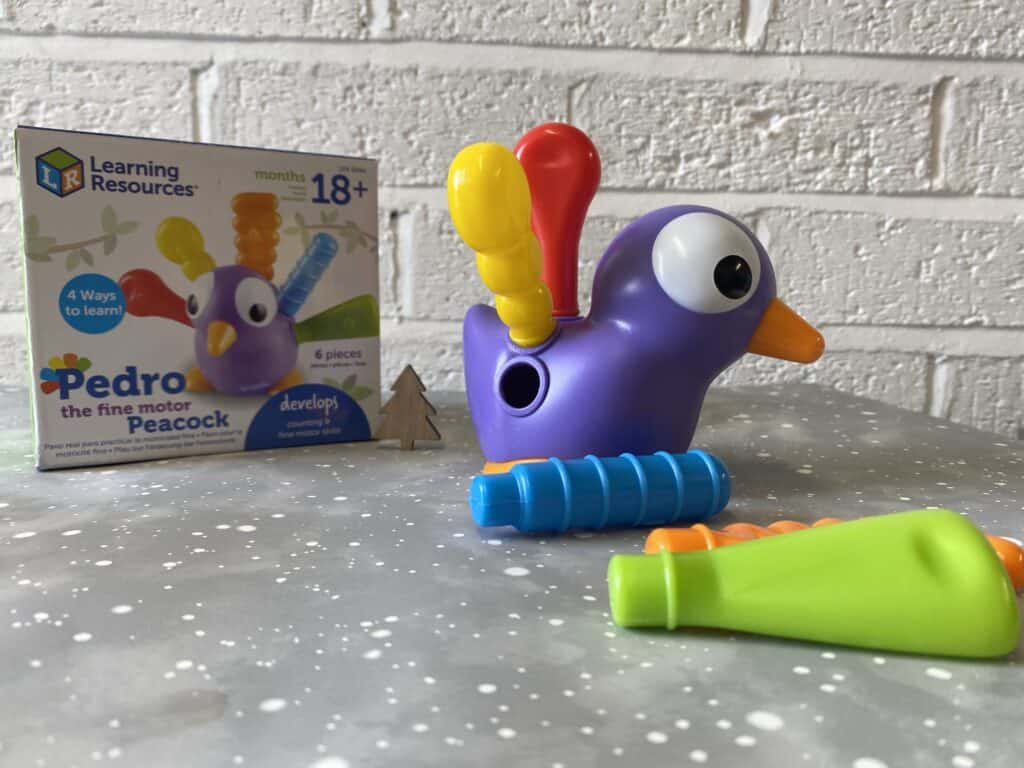 Pedro is suitable for children 18 months +. The durable plastic feathers are easily wiped down.
Dantoy
Since finding Dantoy and their Bioplastics range a few years ago our collection has grown so much. I am being more conscious about what I buy the kids and what effects it will have on our environment once they have outgrown them. Also, I like to support companies that are going the extra mile to reduce their carbon emissions and are thinking outside the box.
Just in case you didn't know Bioplastics are made from sugarcane which just blows my mind that they can turn sugarcane into fabulous toys for children. Alby loves his tractor from Dantoy along with the cooking set.
The kitchen set gift box will make a great addition to any children's toy box. The kitchen set includes
Sieve
Saucepan
Frying pan
Ladle
Tongs and container
knife
spoon
spactula
salt and pepper shakers
The Dantoy Kitchen set can be purchased from Amazon for £22.99
Magicubes
These have been some of the most played with toys in my house without a doubt. Most years I will buy a pack to add to the children's collection so that they can build bigger structures. They use the blocks to make bridges for their cars to go through, chairs for Ava's barbies to sit on and connect them all together to make a big tall tower.
The magnets inside them mean that they always connect. Meaning little ones won't be frustrated that they are unable to build like they want to. Different packs can be used together making the building possibilities endless. You can also buy sets for older children that have magnet squares you can attach to them that have letters on them. These are great for word building and early phonics skills.
This 16 piece set can be found on Amazon for £40.
I hope some of these ideas help have a lovely Christmas