We were sent the items shown below for free in return for a feature in this gift guide.
Mother's day is a day to celebrate Moms and all the things they do for us. Whether it's your first mothers day of 50th mothers day you should be made to feel special. Here are a few gift ideas that would be perfect for all types of mothers. From gifts for moms to be to gifts for the environment conscious moms.
Soda stream
A SodaStream is the perfect gift for a mom that like a little fizz through the day but doesnt want it to be full of sugar or caffeine. I was a big caffeine lover not coffee but Coke. I would drink a lot of it. It wasn't until recently that I noticed I started to get headaches on days that I didn't drink it. So I knew something had to change. So I started to cut it out but I was missing a refreshing fizzy drink. Then I was sent a SodaStream to try and it was a game changer.
It's so easy to make a refreshing bottle of sparking water. Which means you will no longer be reaching for a can off pop out the fridge. You will be making your own sparking water to whatever flavour you would like. By simply adding some juice in it after you have added your desired amount of carbonate.
I really love the fact that this one doesnt require to be plugged into the mains. Meaning it can be placed anywhere in the kitchen. Plus I think it looks really stylish and looks really nice in the kitchen.
The other thing that really appeals to me is the fact that using a SodaStream means I'm reducing the amount of single use plastics I use. I make a bottle up in the morning take it to work with me and then bring the bottle home to make some more the next day.
Aveeno
Aveeno do a wide range of products for both mom and baby. They would make the perfect gift for a mom to be or a mom that's in need of some selfcare like myself.
All their baby products are paediatrican approved and they are so soft and gentle on little ones skin. My favourite Aveeno baby product for my kids is the Aveeno baby daily cream. It's great for when Alby has nappy rash and can also be used on Avas skin if she has any dry patches of ezema. I much prefer to have one product that does it all instead of carrying around.
Botonique Non-alcoholic sparkling drinks
Not all moms like to drink alchole and I have to say I am one of thoses moms. I have the occasional drink but im not one to crack open a bottle of wine at the end of a long day. I do like to treat myself to something nice to drink and Botonique non alcoholic sparkling drinks are to perfect treat.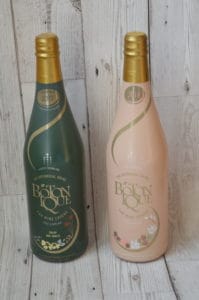 I have been sent both the original and blush ones to try. I would have to say my faviourite is the blush as it has a soft taste of strawberrys to it. Paired with spices and herbs to give you a refreshing but dry tatse.
The original one is more of a citrus taste. I would liken it to the taste of prosecco but without the alcohol. So if your wanting the taste of bubbles but without the alcohol and maybe the hang over the next day then this is the one for you.
Botonique Non-alcoholic sparkling drinks contains the beneficial elements of prelixir. Which is a unique blend of vitamins, minerals and amino acids which alcohol is known to deplete. Which means that Botonique is able to provide anti-oxidant, anti-inflammatory,alkalising,detoxifying and hydrating benefits. Which all sounds pretty impressive to me but most importantly they taste really nice. A lovely little treat for someone who doesnt want alcohol but wants a special glass of bubbles.
Red Letter days experiences
I find my mom really hard to buy for. She is at a point in her life that if she wants something she will just go and buy it for herself. The thing is my mom does a lot for us. She has Alby one day a week and is always at the end of the phone if I need her. So I need a present that's extra special for her. This is where red letter days comes in.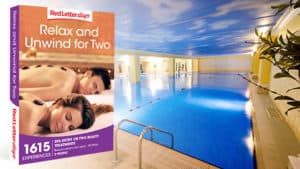 Red letter days have experiences to suit all kind of moms. From afternoon tea to driving experiences and mini breaks in the most beautiful of settings. We have been gifted a luxury afternoon tea for two which I am so excited to use. Sadly with my mom working weekends and us moving house in the next few weeks we wont be able to do it before mothers day. I will though share on my Instagram page about my experience when we do go so make sure to check it out.
what's also great about Red letter days experiences is that they are up and down the country. Meaning there will more than likely be a experience near you. Or why not make a weekend of it and book an experience a bit further away from home and treat yourself to a hotel for the night. Not all presents have to cost
Klean Kanteen
Maybe you have a mom that's always on the go and likes to be more eco friendly. Well this Klean Kanteen is the gift for them. They can have their morning coffee on the go and not need to use any pointless plastics. This clever little insulated tumbler holds 16oz of fluid and can keep things warm for up to 4 hours or cold for 20 hours.
The placement of the lids means that it is splash proof which is what I need when I have my morning tea in the car. It also wont rust or shatter. Is BPA and toxin free.
If any of these don't tickle your fancy check out out gift guide from last year