My First Bingo: At School | Game from Laurence King Publishing
We was sent the My first Bingo game for free In return for an honest review. All opinions are my own.
My two love playing games that can be played as a family. They were recently sent my first bingo school addition to try. The game comes with four different bingo cards which each represent a different area of a school.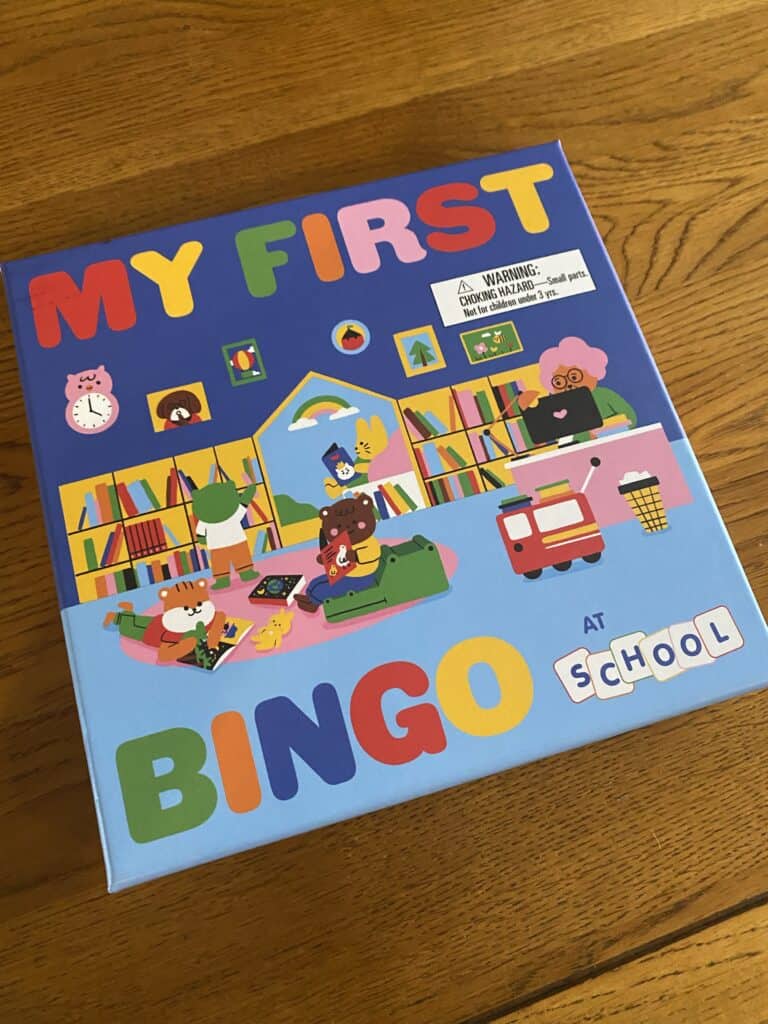 Unlike traditional bingo your not looking for a number but you're looking to match the picture. This makes it super easy for younger children to join in with. Alby is 3 and he is able to play this game with ease where as if it was numbers I don't think he would be able to do this as easily.
I would liken this bingo game to a game of snap or matching and this is how I explained it to my two. You start with all the small picture cards turned over then one at a time you turn them over, then look on your card to see if you have the matching picture. The aim is to match all your picture cards first and then shout Bingo! when you have filled it up. Which brings the kids so much joy to do.
My two liked to have one person responsible for turning over the cards and the rest play the boards. This worked really well as it gave them the opportunity to be responsible for something whilst learning to take turns.
The illustrations are so cute and vibrant. Ava was easily able to liken the pictures to different parts of her school. Her favourite card was the playground card and would always pick this one first.
There are 4 double-sided game boards that feature cute illustrations by Jenny Lelong (Niniwanted) who is a designer and illustrator whose work and illustrations are colourful and inspired by her love of Japan.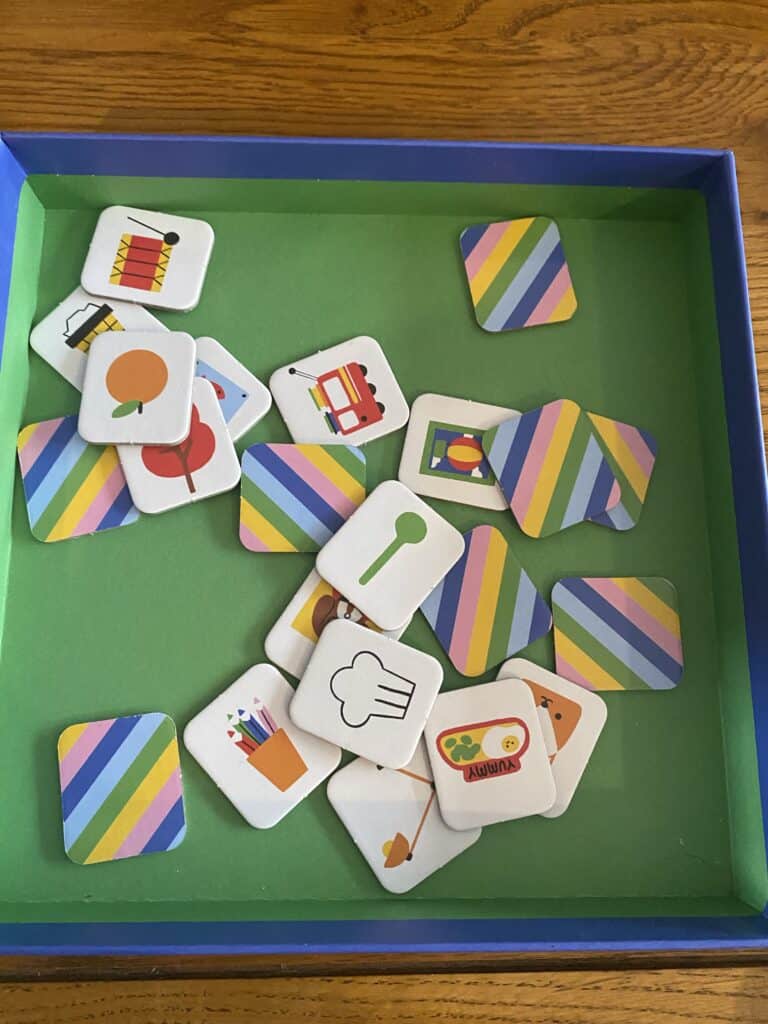 The My first Bingo game comes in a lovely box and would make a lovely gift too. You can get the My first bingo school and home game from Amazon for £11.83