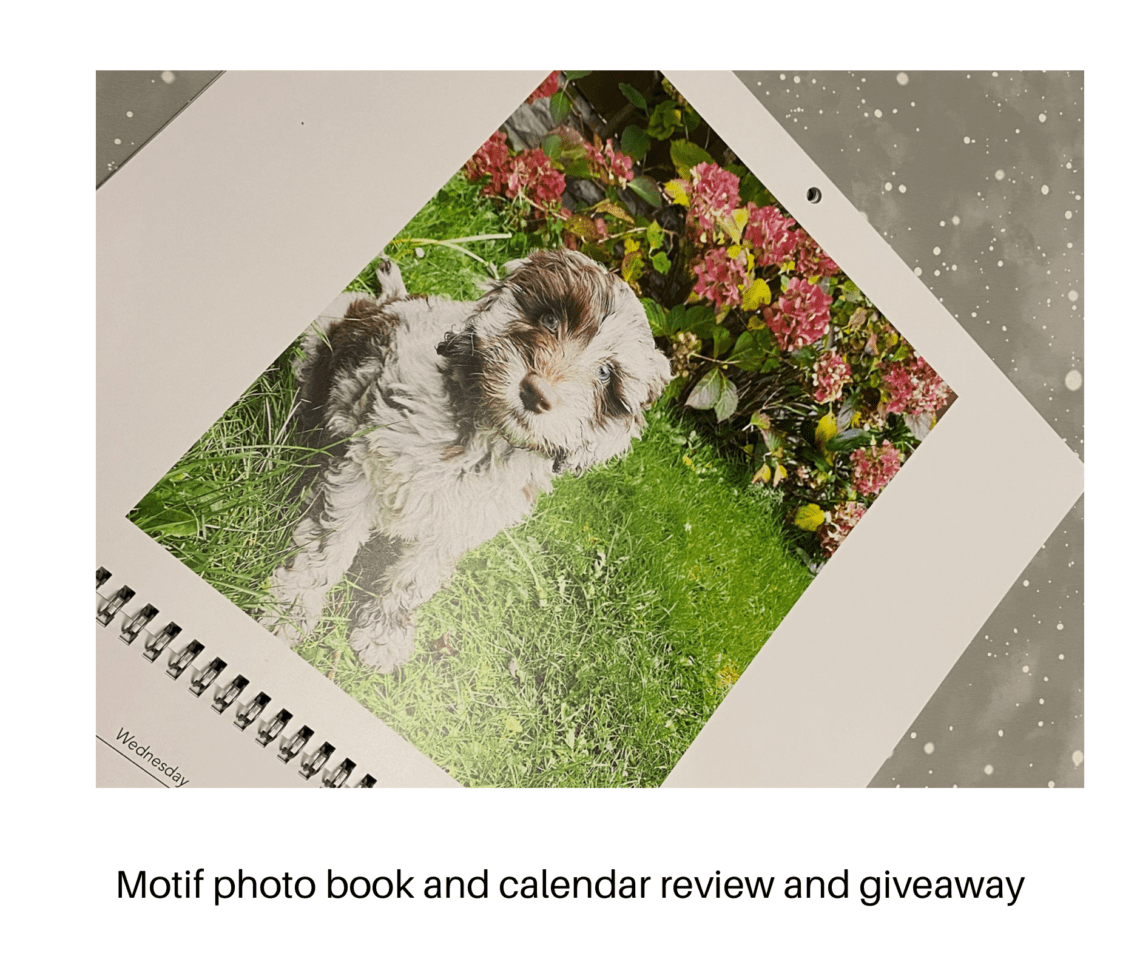 Motif photo book and Calendar: review and giveaway
I have been sent the photo book and calendar for free from Motif. In return for an honest review. All opinions are my own.
Who would have thought this time last year that we would be heading into a global pandemic? Which completely changed the way we live. Not seeing family and friends for months on end and being furloughed from work. If I'm honest I didn't even know the word furlough until around March this year.
It's easy to think about this year as the year we stayed at home and did nothing. Which isn't actually correct.. well not for us anyway. Yes, we haven't been on holiday or had the big days out like we normally would. We have however made different memories, memories which will be there forever probably longer than the memory of a trip to the zoo or the cinema.
We have come together as a family and explored outside, visited places we have never been before that are on our doorstep. Gone for a walk on a lovely summers day because we wanted to and the children have begged us to take them on since the moment they opened their eyes.
I didn't really think this way about 2020 until I was offered to make a calendar and photo book with Motif. It wasn't until I was searching through my phone for photos that I realised how happy we look on them all doing the most simple of things. Walking on fallen trees in the woods or having a picnic in the park were some of the happiest of times. I'm actually so glad I was given the opportunity to create a photo book as it gave me the opportunity to think about 2020 in a more positive light.
Motif Photo book
I have worked with Motif in the past and really love how their app works. It's so easy to create a photo book from the comfort of your sofa. All you need to do is download the Motif app from the app store. Pick the design of photobook you would like and upload your photos.
I really like the different designs available and I'm sure there are more than when I last used their app which is good to see. This time we went for more bold colours. As the last photo book, I ordered the children have claimed it as their own and it lives in their book box. I thought they would really like bold bright colours.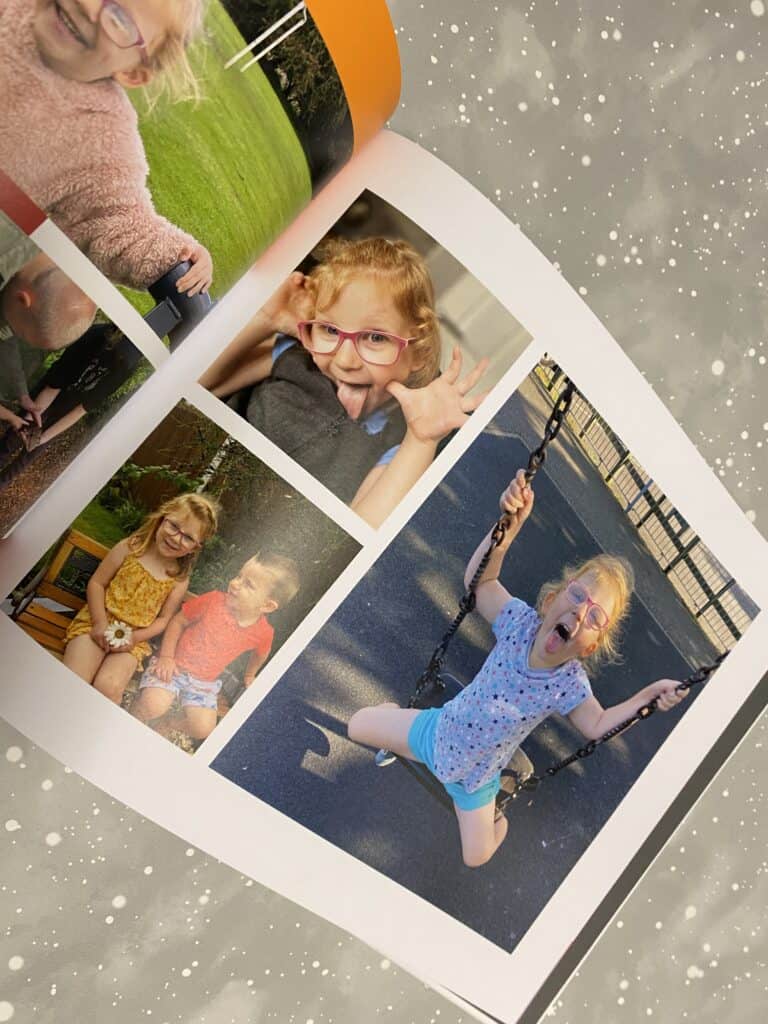 If you're a bit like me and want things done quickly. You can let the app decide where the photos go. Then just go through them to make sure nothing is cut off. Or if you have an order in mind you can go through each page of the photobook and add in the pictures yourself. You can change it so each page displays a different amount of pictures on them. I liked to vary it on each page.
Once you checked over your book then you can head straight to the checkout and purchase your book. One thing I would say is that your postcode needs to be in capital letters with no spaces otherwise it doesn't work and won't let you move on.
The hardback photo books start from £19.99 for a 20 x 20 cm book.
Calendar
I have never actually used a paper calendar but I have noticed with Ava being at school a family calendar is a must. The amount of things you have to remember once they are at school is crazy. As both me and Jordan do the school run a calendar we can both get to is a must.
Again you can select a theme for your calendar so this is the style or look of the calendar. Which I personally liked as it's going in our Kitchen that is cream and I wanted something that was a bit more neutral.
If you are a super organised person and has all birthday's and special occasions in advance in your phone calendar then you can import them onto your motif calendar which is really handy. Or you can go through the motif calendar and add these special days in yourself.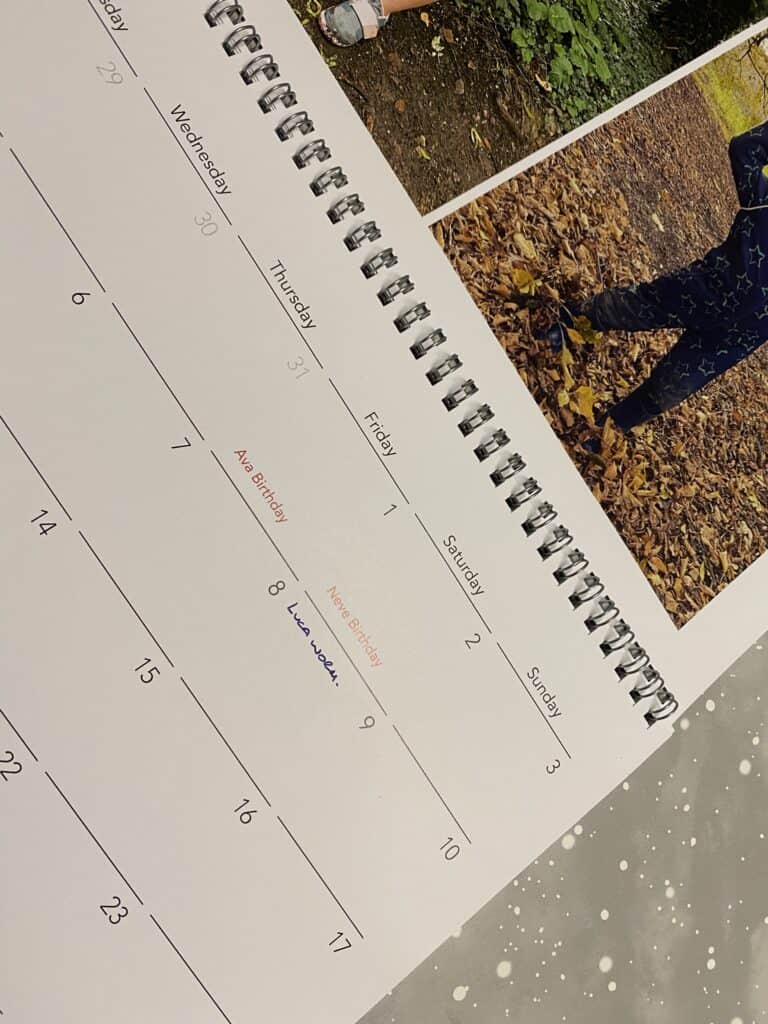 Just like the photo book you can select photos from your phones camera roll and upload them into your calendar. Picking which months they go on if you wish.
Calendars start at £17.99 each
My over thoughts of the Motif Calendar and photo book
Overall I am really happy with both products they arrived super quickly and are great quality. The calendar pages are actually a lot thicker than I was expecting which I'm really happy about.
The kids love their photobook and beam from ear to ear when they talk about all the things we have done this year. From socially distanced picnics with grandparents to our many walks in the forest.
They would also make the perfect gift for a family or friend you haven't been able to see this year. Maybe show they all the things you have been doing this year or reminisce on all the good time you have had over the years.
The only downside for people maybe is that Motif is only available on IOS or macIOS to find out more about this check out their website.
Motif have very kindly given me the opportunity to host a giveaway where three lucky people can win a £50 voucher each to spend at Motif. If you would like to be one of these people then enter the giveaway below.
Win 1 of 3 £5o vouchers to spend at Motif