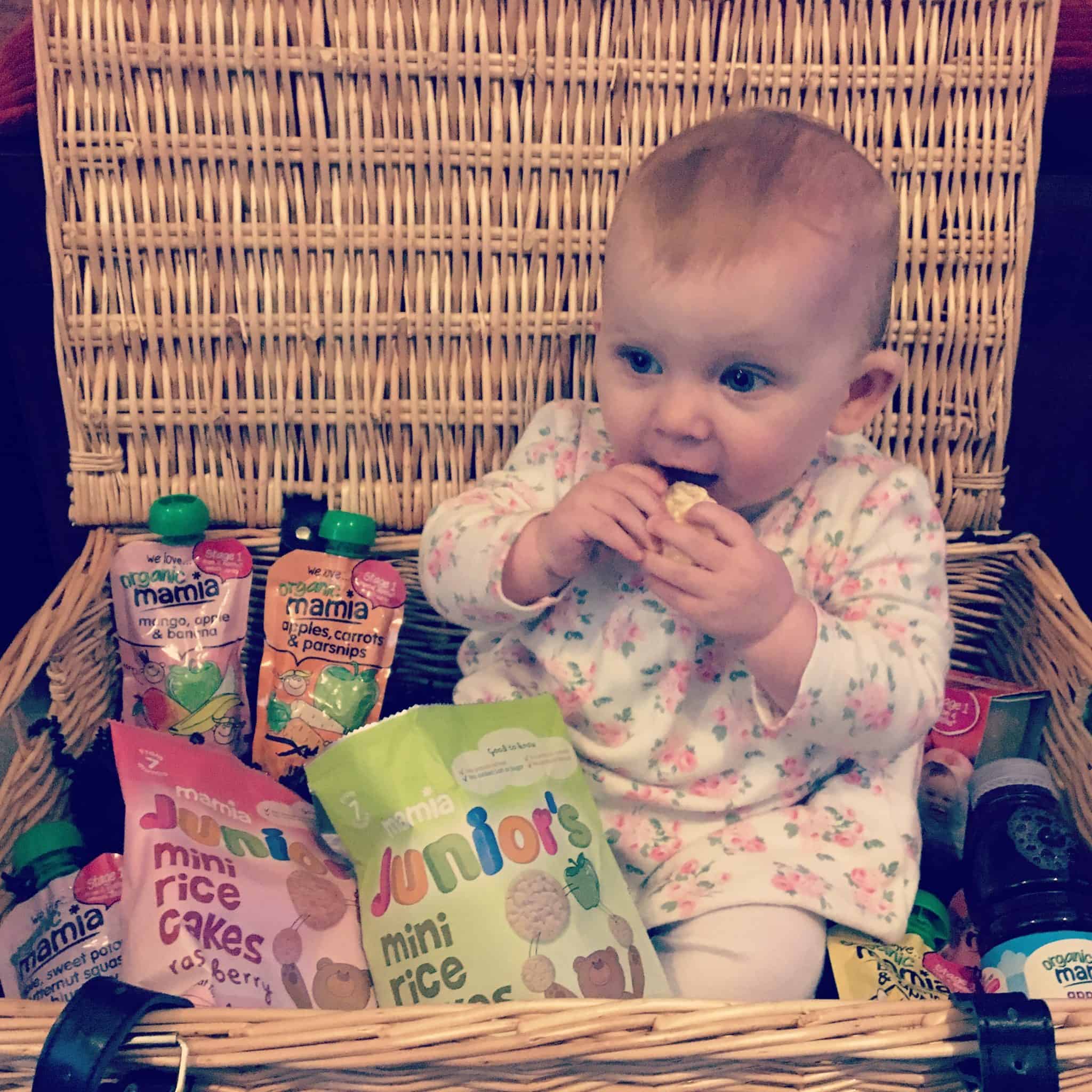 Days out made easier by Mamia #MamiaDaysOut
This post is an entry for BritMums #MamiaDaysOut linky challenge, sponsored by Aldi Mamia.
Taking Ava out is normally pretty stress free she has always loved being around people. I am now starting to find that she gets bored whilst in her pushchair. She either starts shouting at the top of her voice or crying . I have tried taking toys along with me and for a little while this works. Then once she is bored she throws them out normally landing in someone's path. Then I have to do a very inelegant leap to save them from falling on them.
I have now become that mom who takes snack with her everywhere just in case the breakdown starts. Ava loves food and as soon as she sees it she stops being a little monkey and is happy again.
With this in mind I like to try to carry healthy snacks around with me for her to have . Aldi Mamia products are perfect for this as all there products are 100% organic. Also an added bonus is that their baby food range starts from as little as 59p. There is also a good range of different things for your little ones to enjoy from rice cakes, to fruit pots to flavoured spring water.
As you can see as soon as our Mamia goodies turned up Ava was right in there excited to try them out. We have been using Mamia products with Ava right from when she was born . I have found their nappies and wipes to be the best not only for price , but for fit and the amount they hold. These first pouches were amazing when I started to wean Ava providing her with a wide variety of different tastes to try.
Lets put them to the test.
So the day has come I needed to go clothes shopping, not the most exciting day out for a 9 month old but it needed to be done. After realising I have one pair of pyjamas that my dog hasn't eaten in some way. So I packed Ava's bag full of yummy Mamia treats to make this trip less stressful.
All was going well , we hadn't had any meltdowns and we had been in the shopping centre for over an hour . She had  however pulled half a shelf of pyjamas on the floor in Primark but that's fine . We then had to go to Argos which for most adults can be a mundane time. Waiting for your number to be called. I'm sure they called every other number apart from mine just to test me. So out came to Mamia Snacks and they worked a treat Ava enjoyed some rice cakes and a pouch.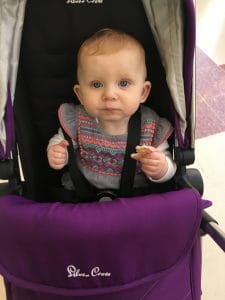 They are fantastic snacks for on the go especially the pouches. As you can replace the lid and use them at a later time.
What Aldi Mamia products do you and your kids like the most ?
Follow me on :