EasiYo yogurt maker – Making yogurt easily at home- review
* I was sent the EasiYo yogurt maker for free in return for an honest review. All opinions are my own*
If I have learnt anything from lockdown it's that my children eat so much. I mean they finish a meal and are already thinking about the next snack or meal. When they were at school and nursery I didn't really realise how much they actually eat.
One of the things they eat a lot of is yogurt. So when I was asked if we would like to try the EasiYo yogurt maker. I was interested to see if it would help me keep on top at least one snack at home.
What comes in the box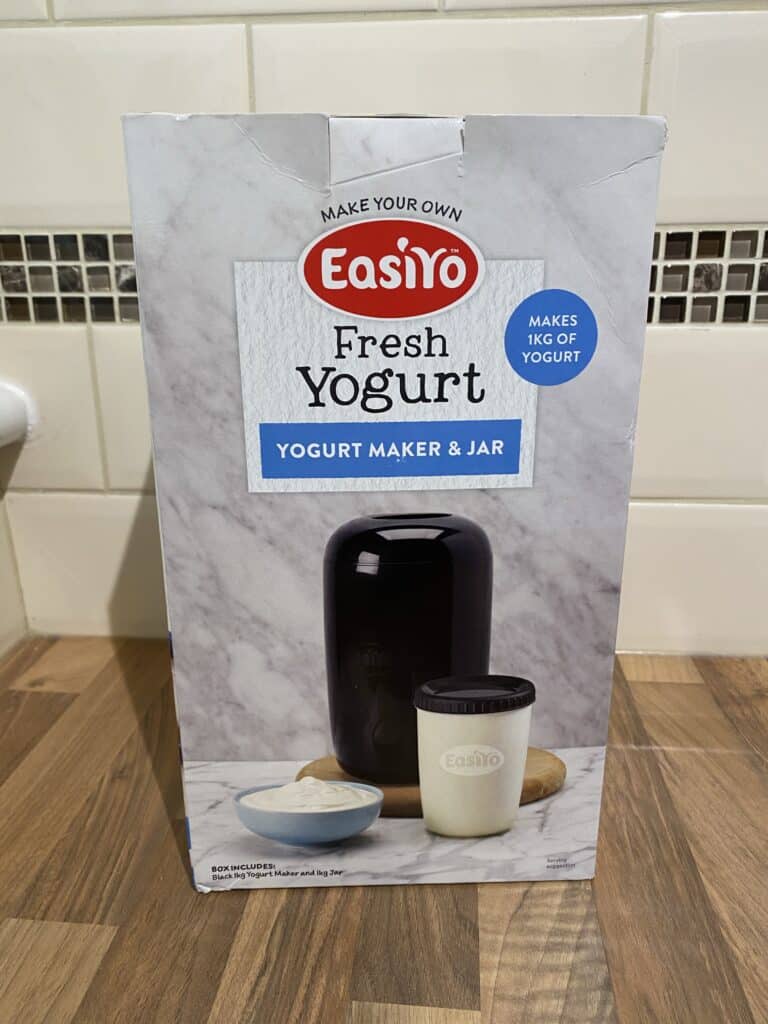 1x 1kg yogurt maker
1x 1kg yogurt jar
Easy to read information booklet
You will then need to get some EasiYo yogurt sachets. These come in a variety of different flavours and yogurt types. Like Greek yogurt and Greek yogurt. With sachets starting from £3.00 per sachet. Which when I've looked at the price I normally pay for the kid's yogurts doesn't come out much more expensive.
How to make yogurt with EasiYo
I want to start by saying this was so much easier than I expected to be. It made a great activity to do with the kids. Ava found the whole process from making to eating lots of fun.
Using room temperature water half fill the yogurt container. This is the see-through pot with a screw lid. Then add in the yogurt sachet mix and shake. Make sure to ensure that the lid is screwed on tightly.
Then add some more water until just below the top and shake again. Using room temperature water is important as otherwise, the yogurt may not set properly.
Next check that the spacer is correctly inserted into the EasiYo yogurt maker. Then pour boiling hot water in the yogurt maker so that it just covers the top of the spacer.
Then place the yogurt container into the yogurt maker and leave for 8-12 hours. I tended to do ours of an evening so that it was ready for the next day. Once the yogurt is set. place in the fridge to chill before eating.
Is EasiYo yogurt Healthy?
Yes it is. EasiYo yogurt is a great source of calcium and protein and there are no artificial colours, flavours or preservatives. EasiYo is also gluten-free and suitable for vegetarians.
Our overall thoughts
Overall I really like the whole process of making the different yogurts. I liked the fact that the children could take part in the process of it and more importantly they really enjoyed it. They liked the fact that they had made it themselves.
From one sachet you can make 1kg which can last at least a week. Which makes it perfect for a quick snack for the children on its own or with fruit. Or to be put in a pot for Ava to take to school to go in her lunch box. If you don't have reusable pots they do have refillable pouches on their website.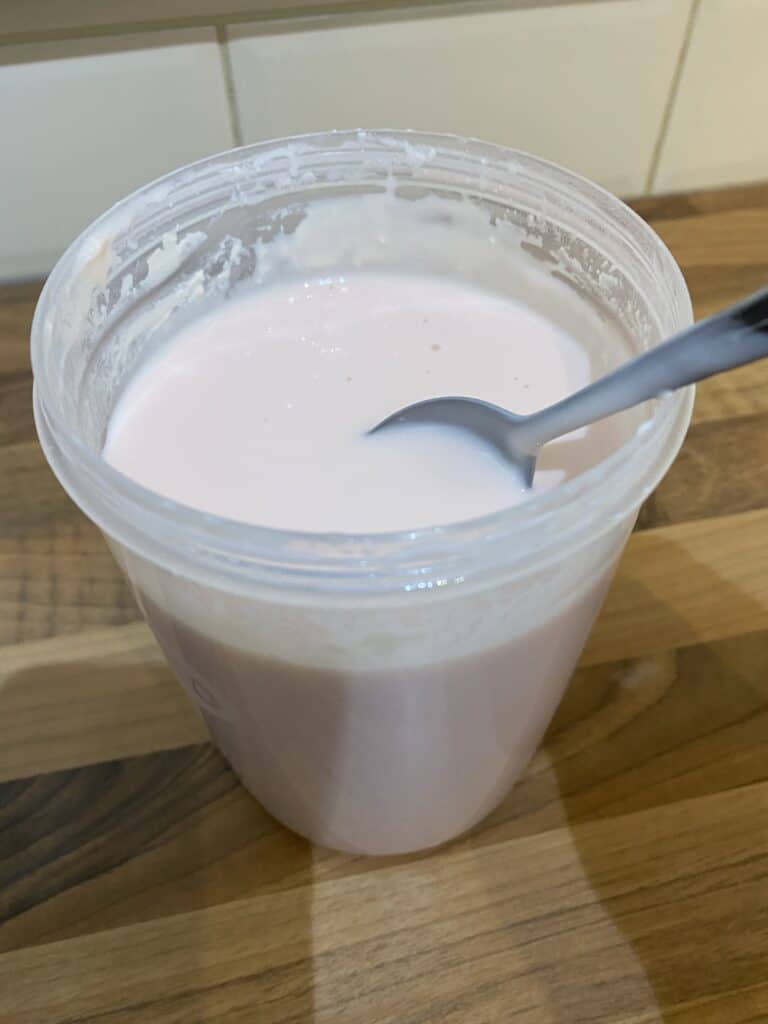 The Greek Yogurt is definitely thicker than the normal yogurt which makes it perfect for having with muesli.
Where can I buy EasiYo?
There are many varieties of EasiYo yogurt flavours which can be purchased from their website or Amazon. The EasiYo yogurt maker is £16.50 and can be purchased in different colours. There is also a mini version which is £12.80.